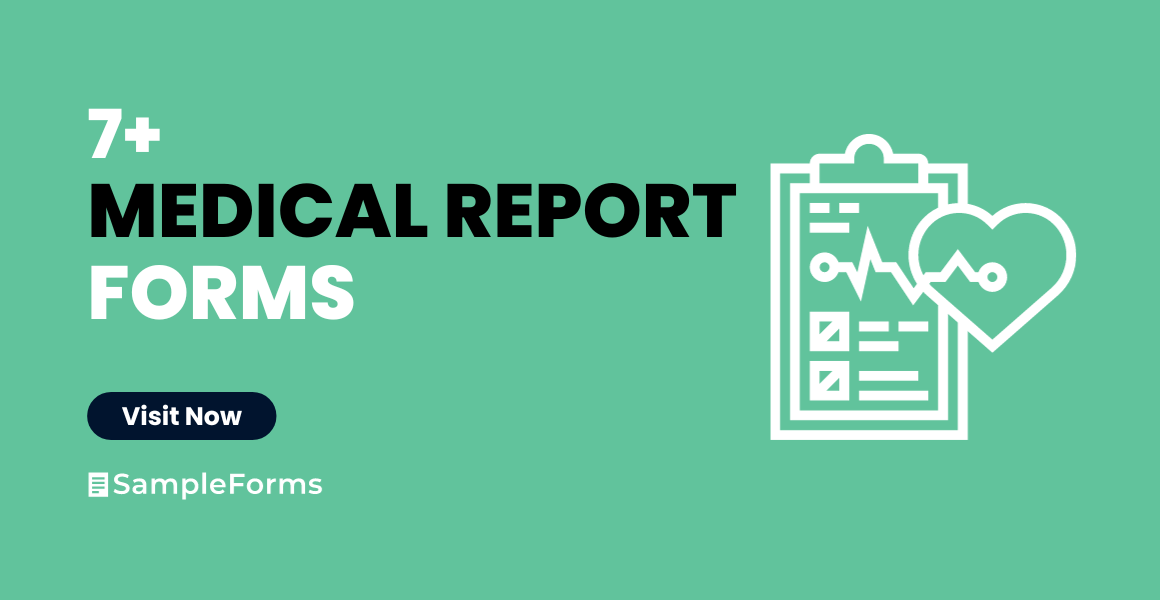 In the medical field, documentation is an important step to take. With a number of incidents happening on a daily basis, an accident report form documents the details of the incident and the condition of the patient. Recording such information may be used for legal purposes or for further medical use.
Report forms are essential to any field or institution like in education, business, justice, journalism and medical. From these fields spawn different kinds of forms such as a referee report form, medical report, and police report form. These forms can be beneficial as future references and an effective organizational method.
Medical Report Form for Graduate Students
Medical Incident Report
Medical Examination Report in PDF
Allowance Medical Report Form
What is a Comprehensive Medical Report?
Similar to Incident Report Forms, a comprehensive medical report also known as a comprehensive clinical report is a formal document that entails detailed accounts of the patient's present condition, medical history, and treatment he or she has undergone.
As there is progress made, this report is updated to catch up on the recent developments. When a medical report is thorough, clinicians are assured that it is up to date, complete, and is useful in heightening the accuracy in the diagnosis of the patient. The creation of a treatment plan and assigning mediation are also dependent on the detailed medical report.
How to Write a Medical Report
Whether they are Inspection Report Forms, Police Report Forms, or Evaluation Report Forms, any report form follows a particular format to ensure that all the necessary information and details will be recorded. A medical report usually starts with the personal history of the patient. This section can present factors from the patient's history that have contributed to his or her present condition. The next part describes the patient's physical health along with mental health if applicable. What follows is the history of the illness or disease that they have. The treatment corresponding to the illness or disease is stated next.
Annual Medical Report
Driving License Medical Report
Medical Status Report
Basic Medical Report Form
Tips on Writing a Quality Report?
Student Report Forms, Physical Report Forms, and all other kinds of report forms are made to be the best quality. There are a few things to consider before creating a report. Here are a few tips to help you create the best report possible.
A report should appear clear and legible. If it does not seem to be either clear or legible, it may cause misunderstandings or misinterpretations by other doctors, nurses, or other medical staff member.
Reports in the medical field are objective in nature. This would mean that it would only contain facts and information supported by research. Any subjective writing is not allowed to part of the report form
With any recent development, reports must stay up to date. The longer a report is not updated, the larger the gap will be as well as the number of details they have to catch up on.
Any information that is provided but does not come from the patient should be labeled with its corresponding source.
Changes in input should be recorded along with the date it was changed and the person who corrected it.
Regardless of what kind of mental center one is in, medical reports should follow a complete and standardized format that includes the important details to be included.