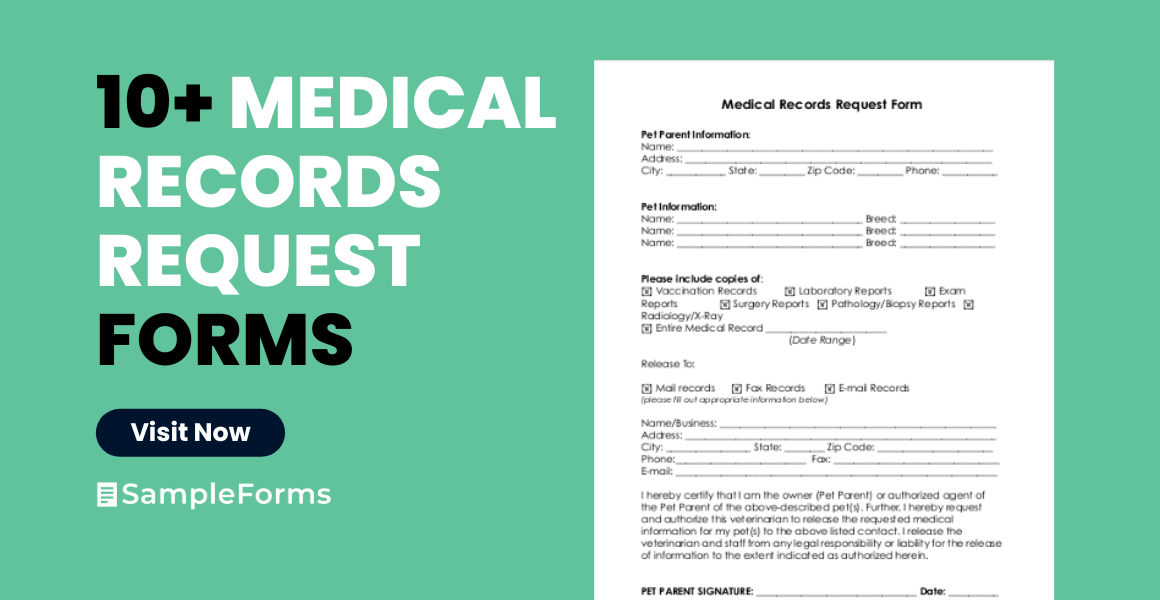 If you are looking for any information about things deemed sensitive, like, medical information for example, I suggest you download the Request Forms here on our website. These are the forms the source of the information, a hospital or clinic most likely, will ask from you, and of course, you have to have these forms on hand lest you not accomplish anything. If you find yourself wondering where to obtain such forms, well, that is no longer a problem. As I said, this very website you are looking at specializes in digestible, user-friendly forms created just for you.
Sample Military Medical Records Request Form
Generic Medical Records Request Form in PDF
HIPAA Medical Records Request Form
Medical Records Transfer Request Form
Medical Records Release Request Form
Event Request Forms are requested when, for instance, a group of doctors or medical officers are deployed outside the hospital, in far-flung rural communities. They might be professionals and all, but that does not mean they can just go to any place and do whatever they want. Event Request Forms could also be used as a supplementary requirement to announce such an event, often called a medical mission. They need to coordinate with that area's local leaders, or whoever is treated as the authority figure, and of course, present to him or her the said request form.
Action Request Forms, on the other hand, are forms that are used – you guessed it – when someone requests for an action to be undertaken. Like any other request form, some things need to have an authorization first before being done, and like the Event Request Form, an Action Request Form could also be used as an additional prerequisite to broadcast, well, an action.
On our site, you have a slew of options to choose from and you can download any of these available forms anytime.
Free Medical Records Request Form
Request for Medical/Dental Records Form Example
Medical Records Request Fee Form
Blank Medical Records Request Form
Patient Request for Medical Records Form
General Medical Records Request Form
We likewise have Check Request Forms. These forms come into play when you want to conduct a research about someone's background. For instance, someone wants to work with you and he does not look all that trustworthy. You need to have the said form, tell him about it, and if he is okay with it, then cool. If he is not, then that would be a dead giveaway; something is not right.
Asking verbal permission would already suffice – and I know we do that often – but just to make sure things don't go askew, you have to download the said forms here on our website. It is pretty easy. The best part is, all these forms are free, so if I were you, I would grab this opportunity and take advantage of this very unique chance.