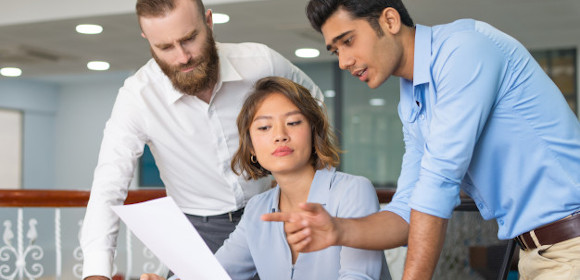 Have you ever wondered why some businesses slowly lose employees time after time? It could be because of how employees hardly attain job satisfaction. A poll by The Conference Board reported that around 53.7% of workers in the U.S. are satisfied with their work in 2019. A possible factor could be the amount of stress and workload in a job. A nice way to get rid of stress and hope for satisfaction is by taking a leave. Whether it's for an annual leave or just regular vacation, be sure to have such privilege granted with the help of employee leave request forms.
FREE 23+ Employee Leave Request Forms in PDF | MS Word | XLS
1. Employee Leave Information Request Form
2. Employee Apply Leave Request Form
3. Employee Leave Approval Request Form
4. Employee Personal Leave Request Form
5. Employee Absence Leave Request Form
6. Employee Application Leave Request Form
7. Employee Sick Leave Request Form
8. Employee Leave Request Form Sample
9. Basic Employee Leave Request Form
10. Employee Annual Leave Request Form
11. Employee Parental Leave Request Form
12. Simple Employee Leave Request Form
13. Employee Leave Data Request Form
14. General Employee Leave Request Form
15. Formal Employee Leave Request Form
16. Company Employee Leave Request Form
17. Professional Employee Leave Request Form
18. Employee Military Leave Request Form
19. Employee Leave Request Form for Family
20. Employee Vacation Leave Request Form
21. Staff Employee Leave Request Form
22. Printable Employee Leave Request Form
23. Employee Unpaid Leave Request Form
24. Employee Leave Time Request Form
Employee Leave Request Form: What Is It?
A request form is any formal document that asks permission for approval about a particular topic. Thus, seeking authorization to enjoy time-off for workers is the definition of employee leave request forms. It is informal to simply be absent and inform late about taking leave since co-workers and managers may ask about the absent employee's whereabouts. Moreover, an unconfirmed holiday is considered unpaid, so expect a lesser amount on your next paycheck. In short, requesting through an official form is the right practice until the management gives the response whether you are allowed to go on leave or not.
The form asks for the essential details?—employee name, contact info, schedule, type of leave, and reason. All of these will fully inform managers about the employee's plan to be absent for a particular number of days. However, sending a request does not automatically mean that it is confirmed immediately. The management decides whether that is accepted or rejected, and what details you need to include. There will be factors that affect their decision. Thus, workers should remain careful and honest with what they jot down on forms to get approval.
Why Should Employees Use a Leave Request?
Research from Glassdoor figured show some employees with paid time off hardly used their vacation or leave benefits. Only about 54% of leaves available within 12 months got used by the average workers in the U.S. last 2017. Some reasons why workers did not consume all their leaves consist of being afraid of falling behind and not having other substitutes to take their place while absent. On the other hand, it is also a waste in considering these leaves for granted as those are beneficial. Here are the reasons why employees should consider the leave request sheets:
To Take a Break

Everybody deserves their break, and you should reward yourself with how to spend a leave. Visiting a new destination, watching your favorite programs on Netflix, and trying out a new hobby are just a few ideas of what you can do for time-off. Others may have forgotten that they spent so much of their time at work than doing activities which they love. Request for leave since a break is quite therapeutic too.

To Confirm if It Is Paid or Unpaid

A single absence can already cut someone's salary, which is why people should not just belittle their absences. After requesting and getting confirmation from the manager, it will be specified whether you receive a paid leave or not. Those who process the sheet without verification would automatically become marked as absent; therefore, unpaid. Employees better process this early to have enough time in waiting for confirmation.

To Lessen Questions on One's Absence

Leave requests also work as notification for employers for awareness on why particular employees will turn absent in the coming days. No one should leave unprepared because maybe your presence is highly needed on the day you planned to leave. Making some adjustments, like moving into another day, could fix that issue instead of being AWOL. Keeping the company guessing about where and what you are doing is unprofessional.

To Inform Respectfully

Detailed information gets expected from leave application and request sheets. For those leaving for a few days because of bereavement, at least the boss will remain aware that a particular worker is grieving for someone's loss. As that is a valid reason, that would eventually be accepted. Also, the employee will become informed. For example, asking for a vacation request goes along with a vacation agreement. By staying informed, both parties will turn aware of what's allowed and prohibited from the leave.
Coronavirus Pandemic: To Take an Unpaid Leave or Continue Working at Risk?
Responding to emergencies is one of the many challenges faced by businesses. And one of the current crises faced is the pandemic due to the coronavirus. Aside from companies, the employees themselves also face tough decisions about how to deal with their job. In the U.S., millions cannot work from home, which leaves a question regarding their safety. Indeed, it got reported that every citizen was asked to stay indoors until the pandemic slowly subsides. However, a long time or quarantine or lockdown can mean having no work for some citizens.
From USA Today's report, a worker faced a dilemma of taking unpaid leave or proceeding to attend work daily with the pandemic still going on. While requesting to leave grants safety for his family, it also means having no money to provide their needs during the quarantine. The other choice is to work continuously, except he would be at high risk of becoming exposed to the virus. Dustin's wife even has problems with asthma and heart disease, which makes her vulnerable. How companies deal with the pandemic also varies, and it will show which company is more prepared than the other, based on their treatment to employees. Concerning leave requests, be sure you weigh the costs as well to use it with a smart decision.
What Are the Different Types of Leaves?
Sending a leave request document without specifying the leave type is considered incomplete information. Aside from stating the reason or comment of leaving, mentioning the type is a quick summary of what it is about. You familiarize first on the common types of leaves to specify on requests:
Sick Leave

A mandatory example for the known types is the sick leave. Forcing to go to work while only ill affects performance, productivity, and health severely. Thus, a worker can request to stay at home or get hospitalized in the worst circumstances for particular days until he or she heals. A leave authorization would permit the worker to recover without losing pay.

Annual Leave

The annual leave refers to specific time-off days that are paid for employees. Those are useful for whatever the worker decides. In other words, a personal reason is allowed. Employees are allowed not to use all of their annual time-off; however, other companies do not convert the leaves into cash. Thus, it is sad not to get that free time of doing nothing with pay since the reserved time-off will not be converted.

Bereavement

Inconsolable moments can happen, like in losing a family member or lifetime partner. In grieving for their loss, a break for certain days would help. Request for time-off because holding those emotions at work can affect you emotionally. Not being able to concentrate and feeling depressed while working is what no one would like to experience, so a bereavement leave becomes recommended.

Maternity Leave

Soon-to-be mothers can adjust their work with the maternity leave before or after they deliver a child. That way, their delivery would go uninterrupted since pregnant women need extra care, including not receiving stress while at work. Businesses could face charges when pregnant employees get harmed without a maternity risk assessment prepared; thus, leaving is necessary. For fathers required for support, paternity leave is also available.
How to Create Employee Leave Request Forms
In a business, all employees will eventually use a leave request form to experience their leave benefits. Having a professional and uniform format would be essential, so everyone will just fill out the necessary details required from the sheets. Check out the steps in making an employee leave request document:
Step 1. Enforce Rules and Regulations
Leave requests should always have rules or terms to avoid further issues in the long run. Maybe some people abuse their leaves by lying; therefore, introducing the possible consequences for those who deceive the company is essential. At least stating the rules gives notice to every employee until all sides are in agreement with the regulations.
Step 2. Select from the Sample Forms and Modify
A variety of free templates is ready for download, and all you do is tweak its format and content. At least making the form turns hassle-free because templates only need customizing and printing. Gone are the days you still have to make one with everything blank. That is because the examples coming from the templates serve as guidance already on how to create one.
Step 3. Arrange the Presentation of Details
While modifying is made easy with the form samples, never forget to give concern on the arrangement of details. Poor presentation could have happened when spacing got ignored. As most forms have tables with rows and columns inside, then it would appear unpleasant when words are too close to each other. There should be enough space, particularly on blanks, where people jot down.
Step 4. Evaluate How Informative the Form Is
Final evaluations turn necessary before depending on the final format and data of employee leave request sheets. In assessing, it gives room for checking if the info needed to ask all got stated or not. Do not forget that these forms need not be too informative since a concise document is much better. Brief content is still twice better than lengthy content with unnecessary details.
FAQs
Craving for satisfaction at the workplace normally happens to any worker, and using the leave benefits is a great example that can make such satisfaction happen. By receiving that free time to do whatever you like, no one else has to stop you from experiencing it. However, it would not turn possible without starting to process out the employee leave request form since it serves as the startup procedure before leaving. With correct procedures and justifiable reasons observed, rest assured it grants a big chance for approval.