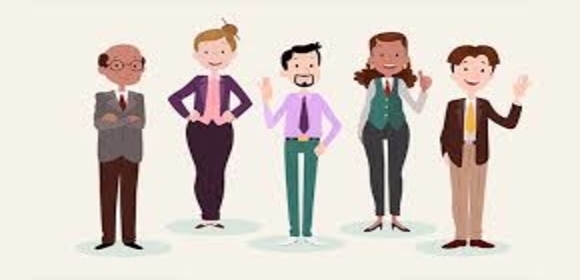 There are many facets to why an organization is successful. A big area that boosts the success of the company as a whole is the hardworking efforts that come from the employees.  The people who are working for you, AKA: your team, is a company's Number 1 asset and they are indispensable.  It is essential that your team is being taken care of.
When employees are not given the right wages they deserve, the possibility of them starting to find a new job that pays a better rate will occur.  This places the organization in a difficult situation since going through the hiring process is a stressful and expensive task.
Salary Increase Form
Reasons to Increase an Employee's Salary
There are many qualities of employees that earn a routine salary increase.  This is to ensure that the qualities that they possess will continue to flourish during their employment with the organization.
Exceed Expectations: An employee who is hardworking and does more than his assigned tasks or goes above and beyond their job description are deemed an asset to the team.  This, in turn, allows the productivity level of the company to grow and adds to the successes and profit of the organization.
Loyalty to the Company:  For every few months or year than the employee continues to stay with the organization, the fewer expenses and efforts are made in recruiting new talents.  An increase in salary not only makes your employees inclined to continue their employment with you but also allows you to save on the costs of the recruitment and hiring process.
 Authorization Form
Aim Towards Professional Development: An ambitious employee is often an assiduous worker.  When an employee strives for a promotion or progression of status in an organization, they show hard work which makes them an asset to the company.  As they aim towards their own professional development, it indirectly allow them to gain development for the organization as well.
High-Quality Work is Produced:  It goes without saying that when employees consistently generate excellent outputs, they add quality outputs for the company as well.
Push Sales and Revenue:  An employee that rakes in a significant amount of sales and revenue also adds to the sales and revenue of the company.  This additional profit benefits the company in terms of finances.
Payroll Change Form
Carry Exceptional Skills and Ability:  It would be a shame for a highly talented worker to leave the company just because they are not compensated well or high enough.  Having them move to another company and work for them can be avoidable by raising their wages.
Present a Pleasant Attitude: Qualities of a person with a pleasant attitude include being a team player, has a positive attitude, communicates well, has good people-skill, and is open-minded.
Is Trustworthy with Tasks: A responsible employee is worth keeping in the office.  There is a level of assurance one has when working with a reliable person.  Their work is done well and on time as well as continue to be reputable in the office.
Salary Adjustment Form
Handling Employee Request for a Raise
Salary/Job Change Form
Request for Salary Change Form
Salary Adjustment and Reclassification
Compensation Change Form
It has been proven that employers who regularly gives employees the investment of salary increases or incentive bonuses, it concludes in making more money in the end.  There is a tendency that employees feel more burnt out, and their quality of their work suffers whenever they feel the money pinch, which directly affects the progress and work of the company. Having an increase of salary results in keeping your employees productive that positively affects