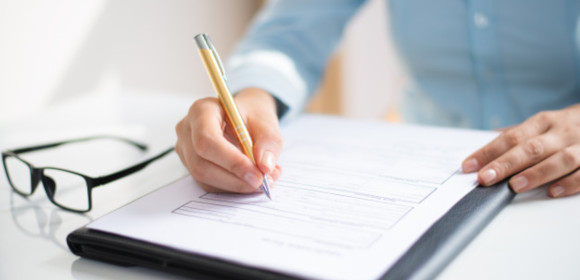 Employers from various companies check an employee's work history with the help of an Employee Verification Form. However, this verification form may also be used in verifying the capability of an individual to pay a loan from the bank by knowing the stability of his employment status.
A Verification Form will be a solid reference and a record which may help in distinguishing if an individual has been stating false data and showing a fraud identity. These type of forms may contain a set of questions and fields which are to be completed by the employer. One way of verifying an employee is by calling his previous employers and character references.
Employment Verification Request Form
Employee Verification Release Form
Employee Background Verification Form
Employee Income Verification Form
Employee Wage Verification Form
Main Areas Which Can Be Verified in an Employee Verification Form
The Employee's Wage. Most companies and employers require their newly hired employees to specify their wage information from the previous company where they were working in a Wage Verification Form. There are two known reasons why this information is important to employers: first, it helps in assuring that the hired employee is honest and true with the statements he indicated in his resume; second, by doing this is, the company can determine the possible startup salary offer for the employee.
The Employee's Salary. Compared to a wage which is the hourly rate of the employee, the salary will show the limitations and boundaries of what the employee can take; if he is a hardworking person, his overtime pay will reflect to his salary; and if he is the type who works for eight hours a day without reaching for incentives, then his salary will be the same rate as the others under his previous company.
Three Ways to Verify an Employer's Eligibility
By submitting a completely filled out Employer Verification Form to the authority.
By checking for the Employer's Identification Number at the office of the Internal Revenue Service agency.
By searching an employer's information online using E-verify Employers' Search Tool.
Employee Verification Form PDF
Employee Address Verification Form
Employee Disability Verification Form
Employee Eligibility Verification Form
Retirement Prior Employment Verification Form
Printable Employee Verification Form
Employee Work Verification Form Example
Different Kinds of Employment Verification Forms
Employee Background Verification Form – this focuses on knowing if the employee's character, proficiency, and skills during his previous employment will match the current job qualifications of the company.
Employee Wage and Income Verification Form – this form will aid the company in deciding for the employee's initial salary.
Employee Address Verification Form – this is the type of document which is used by companies and businesses if they want to verify the employee's residence in a particular country and his current exact location.
Employee Disability Verification Form – with this form, the company will be able to know if any of their employees need to be attended carefully due to his disability. The employers will also determine the specific tasks which will be assigned that will not become a burden to the disabled employee.
Eligibility Verification Form – companies have qualifications for every job description and with the help of this form, companies will be able to filter applicants and employees who are showing disinterest and low qualifications for the job.
Job Verification Form – if a company will want to know what are the previous tasks and duties of a newly hired employee, this is the type of form that contains the appropriate fields to be completed.