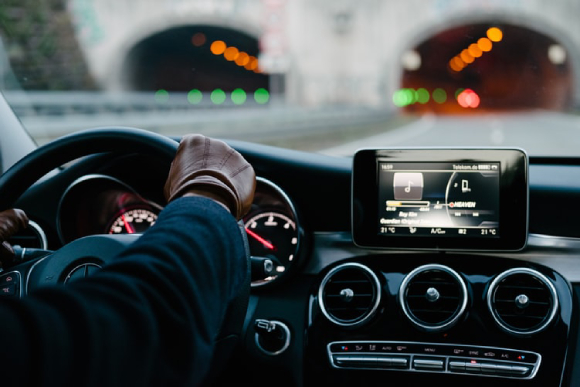 Purchasing vehicles will inevitably lead you to a stack of documents to sign. These documents will help you legalize your ownership with your car, along with an auto insurance policy. You can never go out purchasing cars without an insurance policy. This insurance policy comes with a verification form that authorizes you as the insured person. With an insurance verification form, you can present a document when faced with emergencies. If you want to learn more about auto insurance verification forms, you can read further of this article.
What Is an Auto Insurance Verification Form?
An auto insurance verification form is a document that confirms a driver has auto insurance. The 3rd party—car rentals, auto agencies and more—should present this form to the driver's insurance provider to get accurate information regarding the driver's insurance policy. This document will serve as an authorization form that shows the drivers' signed file about an insurance policy together with the purchase of the vehicle. Drivers may show this form to use the service that the insurance providers guaranteed them in case of emergencies such as accidents.
FREE 5+ Auto Insurance Verification Forms in PDF
Create verification forms professionally with these sample auto insurance verification forms as your references. These sample forms are available in PDF and DOC for you to download conveniently.
1. Sample Auto Insurance Verification Form
2. Insurance Verification Form
3. Sample Insurance Verification Form
4. Insurance Verification Form Example
5. Automobile Insurance Verification Form
6. Vehicle Insurance Verification Form
Importance of Having Auto Insurance Verification Forms
Insurance verification forms have various purposes. It is not only to authorize the drivers and ensure them of an insurance policy but also as an excellent reference document for other situations. Here are a few benefits of having an insurance verification form.
Authentication for an Insurance Coverage: Your verification forms are a great reference document. It proves that you have availed of a car insurance policy. You can use this official document when you have accidents or buying a new vehicle. There are times that when you purchase new cars, the company agent will look for earlier proof of insurance of your current vehicle. It is most useful when there are accidents involved, and you can present this verification form to claim the insurance coverage.
Renewal for License Plate: You will need to present your insurance verification forms once you renew your license plate. Usually, the heads of the department will require an authentication document that proves your vehicle is under an insurance policy. It will serve as another reference as you process your renewals.
Revisions of Insurance Policy: Together with your insurance declaration page, you will need your verification forms to show the previous insurance coverage you have. Your proof of insurance is another reference you can use once you process the changing of your insurance policy. Keep an eye on your verification form and declaration page to see if the company has followed the changes you want for your insurance coverage.
How to Create an Auto Insurance Verification Form
Insurance verification forms are also known as proof of insurance. This legal document authorizes the vehicle owners to use the insurance policy they have signed on the day of the car's purchase. Whether you are an insurance agent or a third party in the agreement, you need to provide your clients with well-written verification forms. It will not only validate your services more but will also help you gain your clients' trust. If you are looking for ideas on how to create verification forms effectively, try reading further. Below are a few tips and steps you can follow on how to create one conveniently.
Step 1: Know the Insured's Personal Information
One of the essential details you need for a verification form is the holder's personal information. With this information, the insurance providers would be able to issue an insurance policy to the rightful owners of the vehicle. These details usually include the driver's full name, address, and contact details. This information will help the insurance providers know who is the authorized person who can claim the automobile insurance.
Step 2: Discuss the Insurance Coverage
The insurance verification form also provides details about insurance coverage. Your clients have the right to know the full coverage of the service they gained after purchasing the vehicle. You may include the corresponding policies about minor or major accidents. What is your client's policy number? Does the insurance cover injuries from the holders? Or does it only limit to the damages on the vehicle? Auto insurance services vary depending on the policies of the insurance company. Make sure you placed it on the verification form, although brief and concise—to enlighten your clients.
Step 3: State the Policy Renewal Dates
Insurance policies will always have expiration dates. You must include in your verification form when they should renew their insurance policies. Your insurance verification form should also state the insurance company's name, contact details, and the name of the agent assigned to your clients.
Step 4: Use an Organized Format
Just like any other formal document, you must use a clean format to make it readable. It is better to have an organized form for your clients to understand it immediately. There are sample verification forms available online. These documents are printable and editable to match your preference. You can also use it as a reference in creating your very own insurance verification form.
Step 5: Affix Signatures of People Involved
A verification form works like a contract agreement. This document should contain the signatures of the people involved with the insurance policy. You may place areas where the insured and the agent can affix their signatures. It would verify that the two parties have agreed with the terms and conditions stated in the insurance policy. The proof of insurance or the verification form will be sent together with the vehicle insurance declaration page and other official documents of your purchase with the automobile.