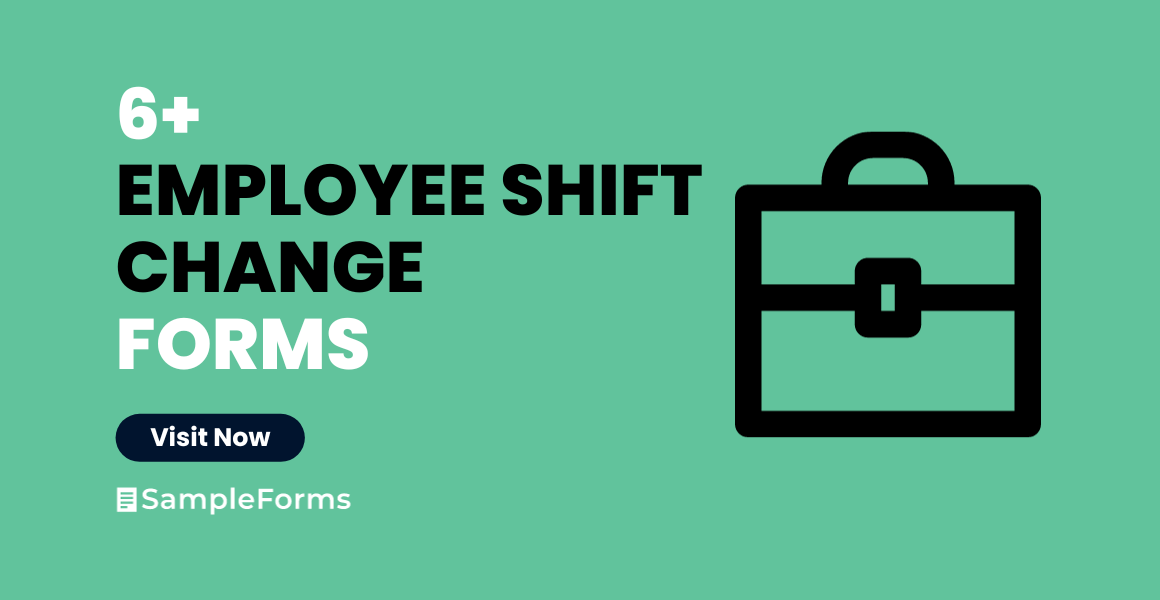 Employees work every single day. If you're an employee, then it is your job to provide the company with your services and to provide your time in the amount of hours that are required of you.
However, there are some employees who can't handle the work schedule that they're given. How would they go about requesting for a change?
Employee Shift Change Forms can help those employees who need to change their shift schedules whenever they feel that such change is necessary.
Employee Shift Change Request Form
Sample Employee Shift Change Form
Free Employee Shift Change Form
Employee Shift Change Form in PDF
Discussing Employee Shift Lengths and Satisfaction
Can employees really work 12 hours without any negative impact on productivity, quality, and safety?
As long as total hours remain the same, most jobs can be performed equally well on short and long shifts. There are some tasks that are best reduced to shorter shifts. Longer shifts can be used under conditions such as when companies require their employees to work overtime to make up for company losses, but employees will need to rotate to other positions periodically to keep themselves fresh and make sure that they don't burn out.
What does the workforce want?
While longer shifts are certainly popular among company owners, it doesn't mean that all employees would prefer longer shifts. For employees to make the right choice on shift length, they should be given a clear understanding of what they are getting into and what's required of them.
Is it good business sense to resort to longer shifts?
In most cases, a company can be neutral on this issue. A careful business analysis can help you understand if workers would agree to working longer hours.
Generic Employee Shift Change Form
Employee Shift Change Form in Doc
Printable Employee Shift Change Form
Employee Shift Change Form Example
The Importance of Employee Shift Change Forms
Forms such as Employee Tracking Forms, Employee Application Forms, and Employment Forms show what sort of work schedule a certain employee has obtained. If an employee knows about his work schedule, he can decide whether or not the schedule is to his preference. Some companies are lenient enough that they'd allow the employees to decide if they can change their work shifts; however, most don't give that much leeway and employees usually have to stick with the work shift that they're given.
Employees who usually request shift changes are those with special circumstances. Those employees might have another shift that they'd like to work, and it conflicts with the company's assigned schedule, or an employee might need to change his work schedule due to family matters.
Some companies allow these as long as an employee performs his utmost best. These forms can really help those workers who have issues or conflicts with their work schedules. However, if the reason is not acceptable, then some companies can decide to let that employee go and find someone who is more agreeable to the work shift.