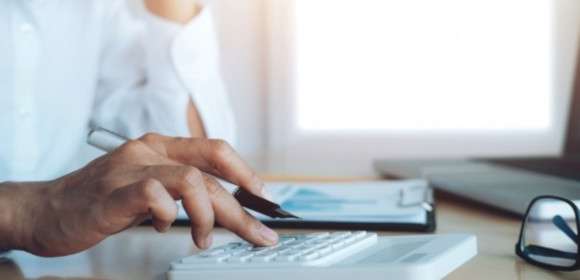 Taking something before making any payment based on the trust that it will be paid shortly is called taking something in credit. Business credit reports are related to the details of a person's financial history, especially related to their capability to repay borrowed money are known as business credit reports.
What is a Business Credit Report?
These reports are used in determining a person's credit score and also the credit risks. These reports are typically carried out by banks who provide loans, which is a formal term for borrowing money or even by individuals who lend money or take credits.
Why Make a Business Credit Report?
Keeping a record of your credit score will help you in a lot of ways. It shows how much debt you have to clear and much you have repaid. If you maintain a good credit record, then there might be chances when you will gain favor in terms of loans, or receiving credits.
How to Develop a Business Credit Report?
Step 1: Verifying Your Identity
 Before starting any credit report, the first thing you must do is show who you are. Mention your details like your name, address occupation, and whatever details you can provide for the lenders to know you better.
Step 2: Where Your Money Goes
While preparing a credit report is mandatory for you to know where exactly your money is going. Keeping track of your budget will save you from forgetting or losing any information about where and when you spent your money. Check whether you have mentioned the correct date and time also.
Step 3: Reviewing Your Present and Past Debts
To keep a check on the number of debt is the most important point in a credit report. Verify your present debts along with your past debts to have a clear view of the total amount of debts in your checklist. Also, show the debts you have already paid so that it will be easier for you to differentiate among them.
Step 4: Look for Credit Risks
Lousy credit might cause you a denial for loans or make you pay higher interest rates, and you may have trouble in most minor cases. So laying down the credit risks is a good option as it will keep you updated on the possible risks you may face in the future.
Step 5: Keep a Periodic Check
Checking on the report every once in a while will make your credit report error-free. Having a look at your credit report regularly will help you maintain a problem-free credit report.
5+ Business Credit Report in PDF | DOC
1. Small Business Credit Report
A business credit report will allow you to recollect any type of information that will be necessary to finish up your credit score requirements. We are sure that this template will help you to manage your client data and history measuring his/her correct credit score.
2. Business Credit Report Form Sample
Preparing your annual business credit report from scratch? Because you don't have to do anything from scratch, save your time, and view this business credit report, which will give you a brief overview of how to prepare your one. This particular report records the credit history and acts as a report card on how properly you manage their finances. Its format consists of suggestive titles, and you can edit them on-the-go.
3. Simple Business Credit Report
Are you looking for a document that consists of a detailed chart about the given business credit score and report? If yes then have a look at the template which has a balance chart to keep a timely report of your credits and other information related to the credit report and has an authorization report too.
4. Standard Business Credit Report
You want to write down a credit report which consists of certain policies. You have no idea where to start. In that case, we have our credit expense report policy, which will help you get the required knowledge to write about the policies in a credit report. This is the foremost important element while preparing a standard business credit report.
5. Cisco Business Credit Report Sample
Do you want to draft a report which will resemble the format of the Cisco business credit report? Say goodbye to your tension about how you are going to do that, as we have our credit report request form at your doorstep. With its versatility and easy to use pattern, you can make a lot of copies of the forms in no time. It also comes with the required documents. The one filling up the form will need to make the report ready!