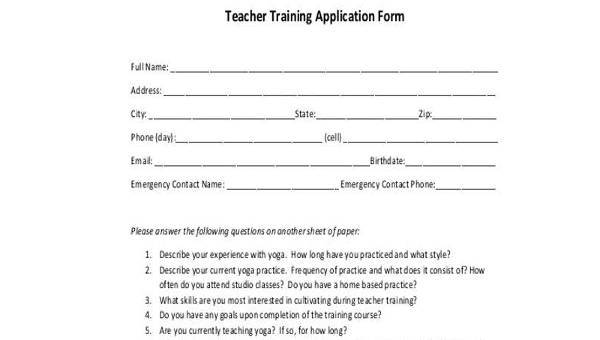 The prospect of studying or acquiring training abroad is one that is both exciting and daunting. Apart from letting you gain new knowledge and skills, such undertaking allows you to be immersed in a different culture. You also get to meet new people and establish connections.
If you are planning to become an international student in a country you have always dreamed of visiting, you must grasp the fact that such an endeavor does not begin with obtaining and completing an international student Application Form. Research and thorough planning have to be your first step if you want the experience to be safe, fruitful, and ultimately, memorable.
Nursing Training Application Form
Teacher Training Application Form
Training Application Form in PDF
Training Contract Application Form
Things to Consider When Planning to Study Abroad
As previously mentioned, it is essential to have a feasible plan before submitting an application to your chosen institution, as well as to the embassy of the country you intend to live in temporarily. Bear in mind that it is not just the actual venture of studying abroad that is expensive, but the application process itself may also cost you a considerable amount of money. Hence, you have to make certain that your efforts will not be futile.
Here are some points you may need to consider if you want to study abroad:
Even before you do your research, it is a must that you ponder on your academic and career goals. Where do you see yourself after completing your studies abroad?
Each country has its own set of standards, as per its immigration laws, in accepting temporary residents. You must make sure that you meet the student visa qualifications and requirements.
Do you want to work part-time while you study? If you have plans of seeking employment, you may need to research on your prospects. You can do this by seeking out Employee Application Forms. These can give you a glimpse of what industries in that country are hiring.
Training Course Application Form
Training Application Form Example
Training Application Form in Doc
General Training Application Form
Studying abroad also means immersing yourself in a different culture. Reading up on the laws and customs of the country you plan on residing in temporarily will help you know what to expect once you are there. Doing this will also prevent you from becoming too overwhelmed.
It is a must that you assess your health before filing an application to study in a different country. You will need to determine any health issues or physical conditions you may have beforehand. This is important as you will be asked to declare such data on the Medical Application Forms you will be submitting to the embassy.
Finally, it is important that you ask yourself "why?" more than once before you go through with your application. Why do you want to study in another country? Come up with clear and honest answers to your whys. More importantly, bear in mind that you will be away from home for a significant period of time. Make an assessment on whether or not you possess the fortitude to follow through with such a decision.
Preparation will prove to be advantageous when you go about your application to study abroad. Being equipped with the right knowledge can guarantee the success of your application and will help you make the most of your experience.