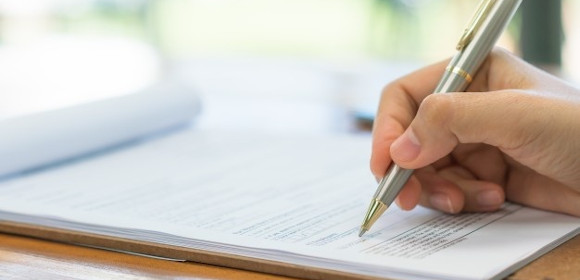 Renting a new place can be a situation for any individual to face that applying for tenancy should get processed. Simply having a verbal agreement to rent isn't official yet unless there is a formal rental agreement form. Any applicant may lose their right to stay longer without agreeing to the whole information from tenant forms, and it stays necessary for landlords in observing an effective template for this document.
FREE 35+ Tenant Application Forms in PDF | MS Word
1. Pre Tenancy Application Form
2. Property Tenant Application Form
3. Individual Tenancy Application Form
4. General Tenant Application Form
5. Employer Tenancy Application Form
6. Prospective Tenant Application Form
7. Tenant Application Stage Form
8. Adult Tenancy Application Form
9. Housing Tenant Application Form
10. Rental Tenancy Application Form
11. Real Estate Tenant Application Form
12. Tenancy Application History Form
13. Tenant Offer to Rent Application Form
14. Tenancy Documentation Application Form
15. Tenancy Application Checklist Form
16. Tenant Application Management Form
17. Tenancy Agent Application Form
18. Sample Tenant Application Form
19. Tenancy Application Details Form
20. Student Tenancy Application Form
21. Partner Tenancy Application Form
22. Portfolio Tenant Application Form
23. Tenant Address Application Form
24. Corporation Tenancy Application Form
25. Tenant Application Explanation Form
26. Tenant Application Inquiry Form
27. Tenant Application Information Form
28. Tenant Identification Application Form
29. Commercial Tenancy Application Form
30. Tenancy Point Application Form
31. Tenant Application Postcode Form
32. Tenant Application Steps Form
33. Complete Tenancy Application Form
34. Transfer Tenancy Application Form
35. Tenant Purchase Scheme Application Form
36. Tenant Lease Holder Application Form
What Is a Tenant Application Form?
The tenant applications serve as legal forms which help landlords and property owners to gain information from anyone who wishes to gather occupancy on a rental property. Landlords naturally ask for the background of tenants before letting anyone rent the place to track if these applicants are capable of paying monthly dues or trustworthy as a whole. Any applicant will turn expected to remain honest on his or her application as much as possible to prevent getting rejected in applying. In short, the forms will eventually contain tenant background, which property owners can use as a reference.
Just like any basic printable application form, the document will have a series of questions and blanks for applicants to fill out. Standard labels asked include the contact details, credit history, and employment information. Naturally, landlords need contact info in case the tenant fails to pay on time and other situations. For credit background, it is still essential because it shows if applicants are capable of excellent financial management or not. A residential tenancy rental application can have easy rejection if the applicant faces lots of debts and budget issues that were not solved yet. Most importantly, tenants must at least be employed so they can keep up with the payments collected per period.
What Are the Benefits of Tenant Application Forms?
It is essential to note down that a lease agreement or any rental form can follow different formats, and it depends on any downloadable template you choose, like the examples in PDF or MS Word. Failing to come up with a professional application form may end up with problems, including incomplete information. Keep in mind that the rental applications, in general, provide many benefits if appropriately created. No one should allow reckless attempts in making the documents, especially after familiarizing the common advantages mentioned as follows:
Easy Reference

The landlords mainly need background details coming from interested applicants because someone might disappear and refuse to pay rent at some point. Thus, the owner can call for the number or report the form to the authorities to track down the tenant. Paperwork should not get belittled, especially in containing valuable information for reference. Since it is hard to guess when recommendations become necessary at some point, it stays wise to keep forms in a safe area as preparation instead. When the time comes, easy access for such references happen.

Documentation Purposes

Landlords may encounter litigation if a particular claim, for example, states that someone is not taking a house rental. The landlord can showcase the application as proof that the person applied and got accepted for occupancy. Using the form as evidence or documentation certainly is smart, particularly for legal complaints. The only concern for such documents is to ensure there are signatures placed for confirmation or that the entire information got updated in case there were changes to the rules, background, and so forth.

The Same Format Fits Future Occupancies

After finding a reliable template, the same format can get used for other applicants who wish to occupy properties in the future. At least there is less hassle to have the right form because printables only need reproduction while applicants get to fill out each document. It only wastes time to make different templates, and the outputs will no longer look uniform if no final format gets observed. Landlords should not expect that no other applicant will join someday because anything can happen. A tenant may leave, and another shall get entertained.

Comparative Study

When there are plenty of applicants, yet only limited spots are available, real estate owners have to make a tough decision on who should receive access to the rentals. Application documents will be useful for assessment, so landowners review on who seems more qualified to rent. In other words, a comparative analysis gets conducted because those who do not entirely pass the qualifications will receive a rejection. A wise decision for finding tenants is to check who has the best rental history and work background because those send the impression that such individuals are financially stable.
Justin Bieber: The Worst Celebrity Neighbor of 2014 and 2016
Tenants should not just apply to any house or property randomly because renting is a severe decision. Some decisions affect other people like having a roommate and other tenants nearby, especially condominiums. A concrete example was the rental of the well-known singer Justin Bieber. Around 2014, Bieber got labeled as the worst celebrity neighbor. Police received complaints from tenants in a condominium that Bieber's house party was loud, and there was another incident involving vandalism too. The same title happened when Bieber became 2016's worst celebrity neighbor once again. As a tenant, he should have been more considerate because there are neighbors too. Moreover, condominiums involve many neighboring tenants, and respecting each other is required.
While tenants complained because of the noise from Bieber's house party, a formal document can also work by making the tenant complaint forms. Landlords make the decisions anyway whether to stop a tenant's rental or not but only for reasonable cases like considering formal complaints. It surely is embarrassing to receive various charges, so renters better remain responsible at all costs. Concerning tenant applications, applicants should be very sure about what can happen in the aftermath. For example, a person who wishes to host house parties should not rent a property near many neighbors and other tenants because there are other people nearby.
What Are the Important Parts of a Tenant Application Form?
The application forms for tenancy have common denominators, and it is significant to be aware of each factor to ensure the notable parts will be present. Maybe a document lacks the essential details because whoever created it forgot to include the crucial elements. Others only grab personal information, but it takes more than that to have a complete document for application. With incomplete details, such paperwork will not be entirely helpful for all kinds of references. The vital parts for tenancy application forms are as follows:
Personal Information

Similar to interview forms, everything starts with the renter's background. This part asks for the tenant's name, address, contact number, and the like. To identify the applicant marks as the first step because a tenant may be mistakenly accused as somebody else if no clear name and additional info got finalized. Landlords turn expected in getting to know every applicant first anyway before accepting anyone, so identification is no longer an issue someday if recognizing any tenant becomes required.

History of Income or Employment

It is a big deal to consider income because monthly payments can be burdensome. Maybe a tenant can handle the first few months of the amount, yet he or she cannot control the many months to come already. Both landowners and applicants must be realistic in dealing with payments. Unless the applicant is already wealthy, then rentals should not be an issue. On the other hand, the landlord should approve tenants that can afford the costs for a lesser chance of nonpayment. Nonpayments will cause a burden to rental businesses, especially when there are no clear regulations at the consequences yet.

Credit History

Managing the budget is extremely important, and landlords easily get impressed through checking credit scores and rental history of applicants. Poor history already makes a wrong impression because that particular person might also observe poor performance in paying dues on time. Applicants must find updated information around here too because maybe only the history from how many years like a decade were mentioned. This part should never be that bothersome if individuals remain financially responsible.

Emergency Contacts

After a series of nonpayments and related concerns, property owners can always rely on the emergency contact list of tenants. Something could have happened that affected the renter, so another person to contact for emergency gets required. It could not be right to process eviction right away without knowing the reason behind default yet unless the tenant went missing in action to prevent paying. Owners can also test if the numbers given would work when called because others only observe made up contacts, and that is not right.
How to Create Tenant Application Forms
Making the tenant application form can be managed easily after finding the best template of your choice. However, there is more to creating the paperwork than just following a model. Providing quality content wherein the form has complete details, and precise information will be essential. By realizing the necessary steps to take for making such a document, the making process will surely turn simple. Despite being comfortable, it is still a must to be very careful about the procedure before causing anything wrong to the applicant who will write details down soon. Here are the steps to make the form.
Step 1. Follow a Decent Format
Not observing a proper format can make the outcome wrong because of looking disorganized. The measurements of the form, fonts, and the like should stay uniform because the overall presentation itself will look bad without such arrangements. Application is often the initial step before receiving approval and contracts, so it should be as decent as possible to make a great first impression. There are many examples online, too, on how common standards look like, so it should never be that hard to familiarize how formats appear. Adapting some originality will be highly appreciated as well instead of merely following every single thing.
Step 2. Label Accordingly
Labels turn expected wherein one has to decide where to put the section for the applicant's name, previous and current address, background info, and so forth. No label must get forgotten, and there was a special mention already on what the essential parts of these forms possess anyway. Specifying names is also smart because other applicants might be unsure about what to input without clarifying their details and meanings. Giving wrong information can already lead applicants to end up placing erroneous information as well.
Step 3. Maintain a Clean Design
Designing the whole form matters too because everything might look all over the place. Try observing a minimal design because it helps make the output look cleaner. Whether you make any form from payrolls, debts, and other examples, the models must at least be presentable for a pleasant impression. Disorganized results can even confuse some applicants, so it is a no-no to disregard having a well-designed output. On the other hand, you do not overdo it because that is another issue.
Step 4. Keep the Information Clear
Clarity is a big deal because if an applicant hardly understands the form, then such an individual might turn confused at whatever to write. This mindset is the same thing for observing clear instructions anyway, so no one has to commit wrongdoings. Anyone assigned to create the form should think about keeping a user-friendly format to lessen the hassle in applying there. Merely causing more nuisance to the document only means another problem for applicants who take the forms.
Step 5. Adjust the Spacing
Giving extra spaces for writing turns expected, especially for the blanks provided on documents. For example, order forms offer blanks to fill in. Note down on its spacing too because others have minimal portions to jot down, and that cannot be good because applicants get forced to minimize their handwriting just to fit on the spaces or blanks. Everything is alright in observing reasonable adjustments by thinking about the possibility of answer length on each label inputted.
Step 6. Be Serious in Editing
Look back at the full information in case some changes will be needed. Others assume that everything is perfect, but that might never be the case after a full review on the form. Editing may take some time, but at least it can slowly perfect the outcome of the document. Thus, there is no need to worry about mistakes anymore because every error can get changed after an edit. This reason is why it is unnecessary to rush the process for the sake of implementing excellent outcomes.
All rental applications are significant, particularly in checking tenant information. The only concern, especially for landlords, is to pick cautiously on who deserves the occupancy or spot because some people might not commit to the whole rental. It will turn as a waste if someone engaged in paying gets rejected, as that could have been great news for the landowners. Always review the forms to have lesser difficulty in checking tenant references.