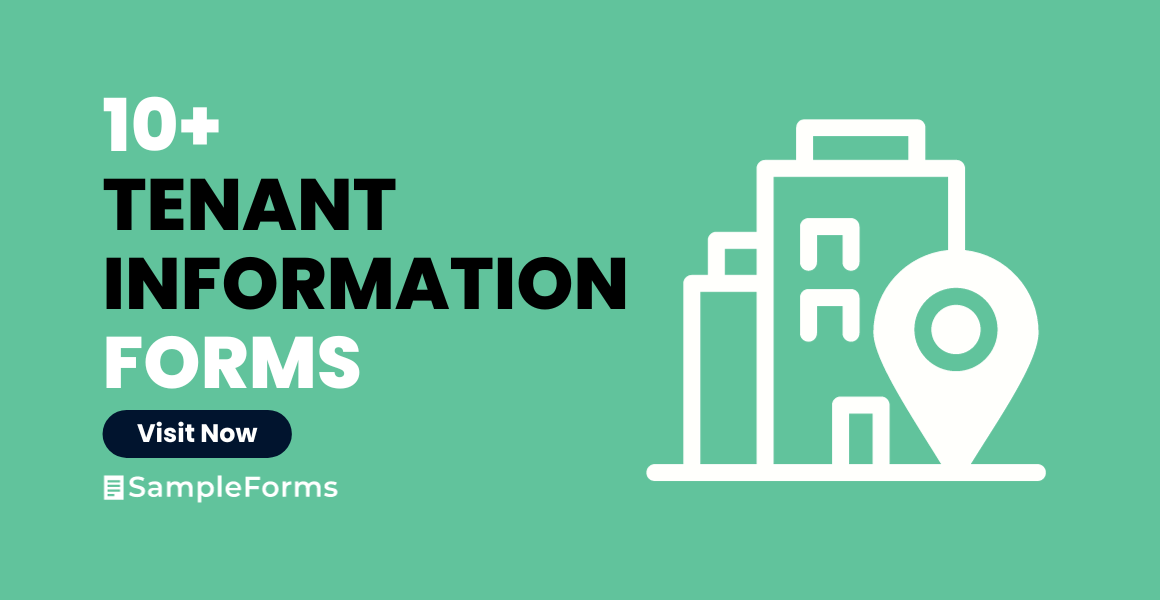 Gathering one's information is key in helping you learn about that person. Many establishments, if not all, are required and legally bound to provide information forms for people they are involved with. This is also true for those who wish to rent out certain rooms or apartments
Before these people decide to sign any rental contract, they would most likely like to know more about the landlord that owns the establishment. By going through the landlord information available, these people can determine whether or not the landlord is one they would like to deal with upon making agreements regarding the location that they wish to rent.
Tenant Information Update
New Tenant Occupancy Information
Prospective Tenant Form
Residential Tenant Information
Tenant and Landlord Information
What Is a Tenant Information Pack?
A tenant information pack is what provides very important information to those people who rent their homes privately. Just think of these in the same manner as sample tenant information form wherein one acquires more information than just his or her own tenancy.
Other things included in this pack is information regarding the landlord and even the responsibilities that the landlord should carry out and yours as well. Basically this is what provides you with everything you need to know about your tenancy and will help you know what to do and what not to do.
How to Verify Tenant Information?
When verify information regarding what the tenant has provided you, follow these steps:
Obtain your tenant's credit reports to see whether or not the person is financially stable and reliable. You can do so by setting up an account online for any major credit reporting bureau and making a request
Do a background check by having a approved consumer reporting agency obtain one for you.
Contact the applicant's employer to verify his or her employment and income information
If the tenant has had previous landlords, contact them as well to see if there were any previous problems
Remember to do all this in the event that you have to assess any general information forms regarding one's tenancy.
Tenant Information Disclosure
Tenant Personal and Credit
Tenant Contact Information
Sample Tenant Form
Printable Tenant Information Form
Tenant Income Information Form
What Information Can You Provide a Tenant About a Landlord?
For those tenants who would like to learn a little bit more about the landlord they are paying rent to, these people may learn more about their landlord's personal information. So you may go through the landlord's Personal Information Forms if you would like to verify the following:
Landlord's complete name
Address
Home number and mobile number
E-mail address
The tenant may also know about the duties that the landlord must carry out. So here are some responsibilities that they must carry out:
The landlord must provide residency that is free for any damages or hazards that could potentially harm a tenant's health.
A landlord must respect's a tenant's privacy. The only time wherein a landlord may enter the tenant's quarters without notice is during an emergency.
The landlord has the responsibility of to deliver possession to the tenant the moment the tenant begins the lease.
If you would like to know more regarding tenancy, then you may go through any of our Sample Information Forms to help you.