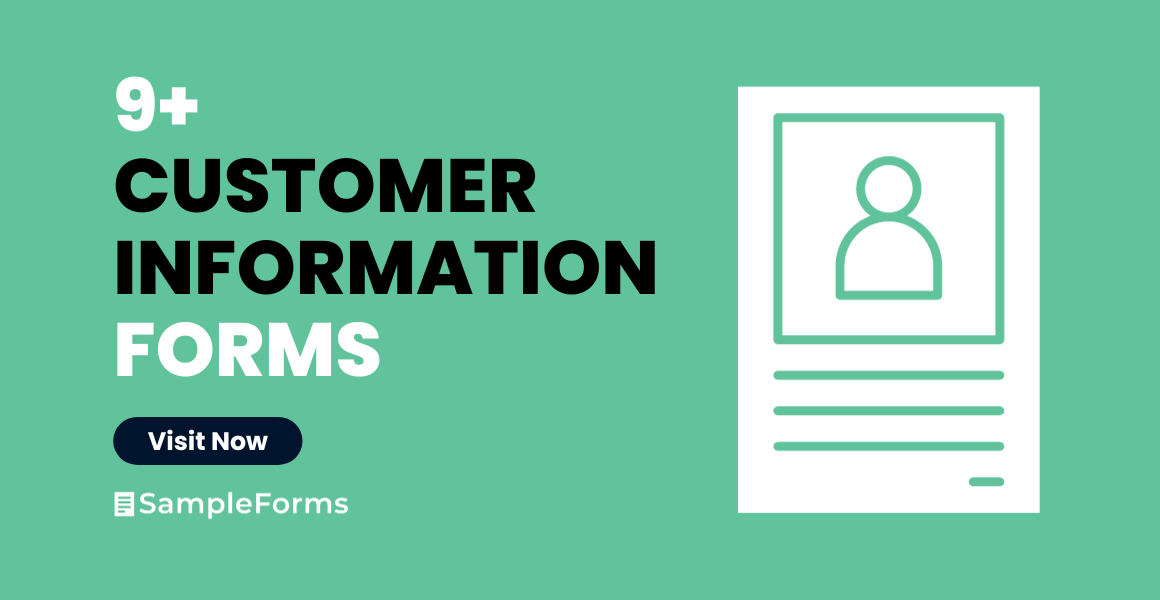 Customers are what keep companies running. If a company has no customers, then they can kiss their business goodbye. A customer's purpose is to make sure that they take any product they need and give the appropriate monetary compensation to the business. And the job of the company is to satisfy every single customer who avails of the products and services offered by the establishment.
Companies need to make sure that they have their customer's information in the event that they need it for something, such as contacting them for specific purposes.
That's why there are forms such as Customer Personal Information Forms, which you can browse here, that can help these companies out.
New Customer Information Form
Customer Information Update Form
Printable Customer Information Form
Customer Contact Information Form
Customer Account Information Form
The Various Types of Customer Information Forms
The are many different types of Customer Information Forms that companies can use to make sure they know how to contact and identify their customers. Here are some examples of these types of forms:
Customer Medical Information Forms are the kind of forms used by those companies that require a customer's medical information. It could be that the products they sell could affect customers with certain conditions (such as allergies, for example).
Customer Account Information Forms are especially useful because these help banks and insurance companies when they need to check a customer's account to see if they're eligible for certain applications.
Customer Contact Information Forms are used by companies for whenever they need to contact certain employees for different purposes. An example would be when a company needs to contact an employee because they require a certain document that the customer was not able to provide during a transaction.
Customer Personal Information Form
Customer Information Form in PDF
Customer Information Collection Form
Customer Information Form in Word Format
Customer Information Form Example
New Customer Information Form
The Importance of Having Customer Information
As mentioned earlier, companies need to make sure that they keep records of their customers' information in the event that they need these for very important reasons. It also helps companies know if these customers are eligible for certain programs and if they're even allowed to avail of certain company services. Some customers might not be qualified, so companies go through their information just to make sure.
These are also helpful for when certain customers ask about another customer's information. Companies can't just give out any customer's information to anyone else, so they'll need to have the proper documents from that person requesting, and then the latter will have to accept different conditions before they sign the Release of Information Forms and receive that particular customer's information.