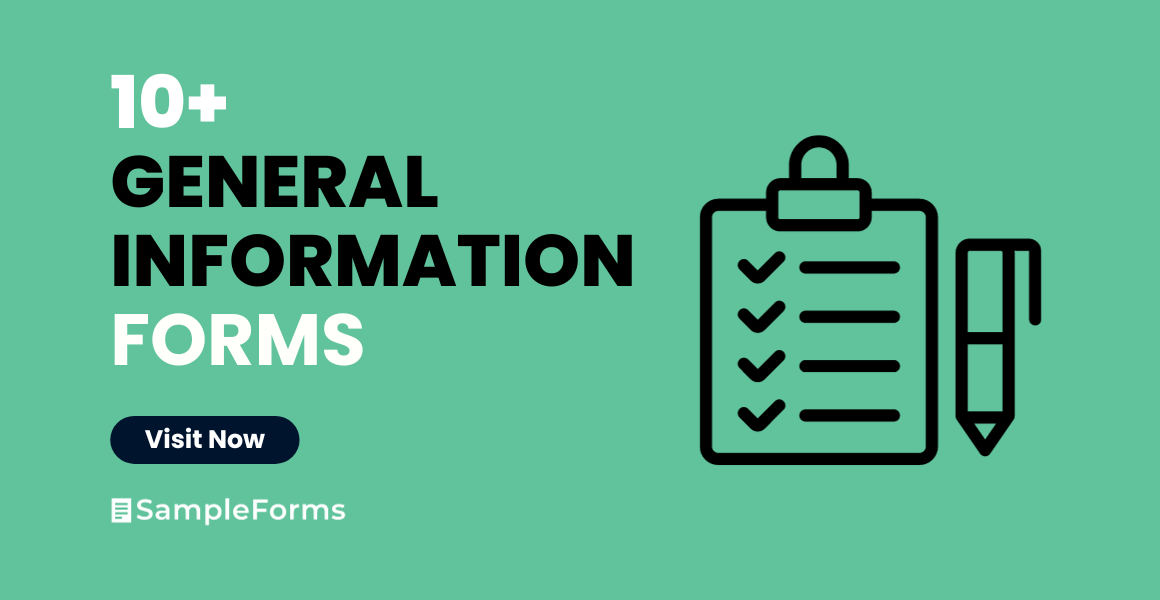 Every establishment or company needs general information from their employees. General information includes things like your name, address, height, age, signature, and much more. Examples as to how these kinds of information help people are when they need to apply for jobs or become members of certain establishments and so on.
General Information Forms help create an organized list of required information.
Employee General Information Form
Patient General Information Form
Student General Information Form
General Information Form in PDF
Basic Health Information Form
The Different Types of General Information Forms
There are various forms for finding out or inputting someone's general information. Here are some examples of those:
Statement of General Information Forms are used to create statements that validate the information placed in the forms.
Employee General Information Forms are mostly used by companies or any business owner to check the general information of their employees.
General Release of Medical Information Forms are used when doctors approve of the release of the medical information of their patients.
Student General Information Forms are required by all schools to know about specific information of the students that enrolled in their educational programs.
Patient General Information Forms are used by patients to submit their general information to the hospitals they reside in. They are also possibly used by doctors to know of the background of a recurring patient.
General Personal Information Forms are used for those who need to know of someone's personal information, such as their education or email address.
General Release of Medical Information Form
General Information Application Form
General Personal Information Form
General Information Form Example
General Information Form in Word Format
General Health Information Form
The Importance of General Information
Companies or schools that gather general information from both students and employees can become very handy in the case of future events or circumstances. If a company needs to set up a bank account for one of their employees, then they will need the employee's personal information such as his or her name, address, email address, age, and so on.
The lack of general information can lead to consequences. Let's say that a student has a sudden outbreak of allergies. The faculty needs to check and see who to contact or the student's medical conditions. If they don't have this information, then it could heavily endanger the life of the student.
General information can help avoid a crisis and make things convenient for company owners and schools. It's convenient if a company needs to have certain products or supplies that need to be delivered to one of their employee's homes to further progress a company project. That's where they look up his address in his personal information form.
In short, all companies and schools need to have general information of all those affiliated with them.