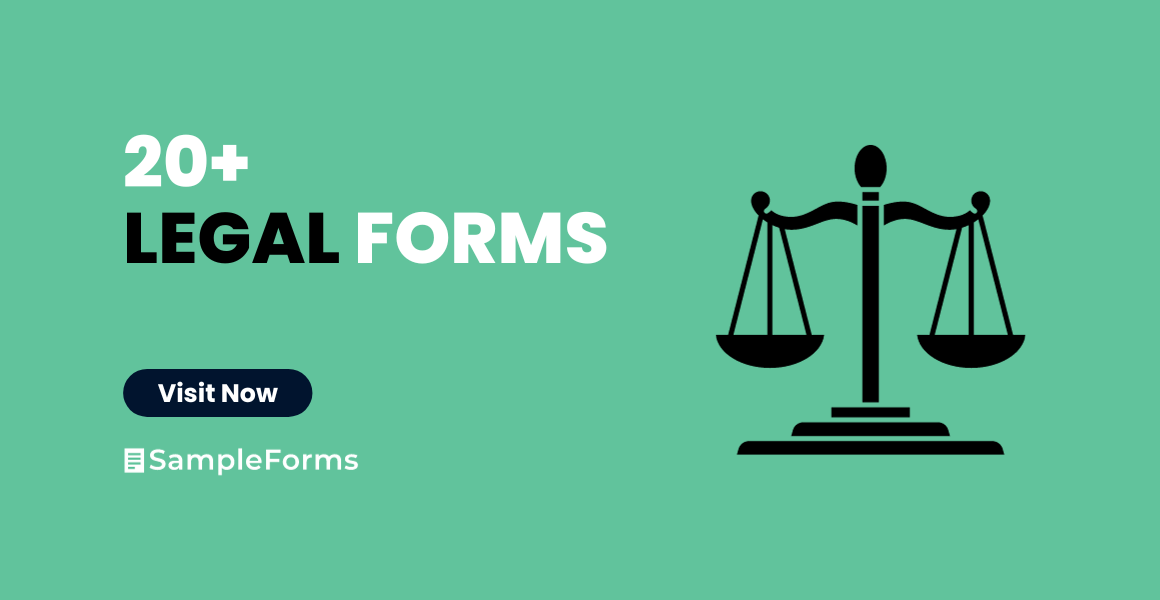 The judicial system helps the people and business organizations to safeguard their interests in various transactions. The legal system follows some set regulations which are actually beneficial for people especially when they need help or land in trouble. However, to approach the system they need to do some paperwork. This process can be simplified by using legal forms. There are a wide variety of these forms and people can choose the one that would be apt for their need. The person can fill in the relevant details in the form and then submit it to the authority concerned.
Legal Agreement Form
When two or more parties enter a contract for selling, buying or partnership, they need to sign an agreement that will safeguard their interests. It is for this purpose that the legal agreement form is used.
Legal Affidavit Form
This form is issued by a government agency or the court in when a person submits an application for it citing the fact that the original document has been misplaced, destroyed or lost.
Legal Bill of Sale Form
When a person sells a property to another party, he can use this form to list down the details of the transactions like the name of the parties, details of the property, amount payable etc in this form.
Legal Business Form
When two or more parties sign up for a partnership in business, they can use this form to sign a legal contract such that all the parties are legally bound to follow the regulations agreed upon.
Legal Consent Form
When a person wants to request permission from another party for a particular purpose, he can use this form to it. This form is a legal document and once signed the person giving the consent cannot prove it otherwise.
Legal Complaint Form
This form can be used by a person to file a complaint with a government agency or court. The person is required to fill in his personal details and his complaint in this form.
Legal Declaration Form
This form is usually used by the government to enable the people within their jurisdiction to declare their properties or other assets such that these could be added to the government roster.
Legal Deposit Form
When a person makes a deposit in a government office or organization for a specific purpose, the organization offers him this form with the details of the deposit made by him.
Legal Donation Form
This form is used by government agencies to enable the citizens to make donations for various social causes. In the form the donor is expected to enter his personal details, the cause for the donation and the amount.
Legal Disclosure Form
This form is used by educational institutions and other organizations to secure permission from their patrons to disclose certain personal information in case of an emergency.
Legal Lease Form
When a property owner leases out his property to a tenant, the parties can use this legal form to sign an agreement with each other. Signing this form legally binds the parties to follow the clauses of tenancy.
Legal Memorandum Form
When a person applies for a certain provision or benefits with the government, he can use this form to design a memorandum in which he can list down his requisitions.
Legal Notice Form
This form can be used by a person who intends to serve a notice on another person. This is a legal document and action can be taken against the person on whom the notice is served if he does not adhere to it.
Legal Release Form
Using this form enables a person to secure permission from another person to release certain information in case of an emergency. The party signing the form agrees to this and cannot raise a legal issue later.
Legal Receipt Form
This is a form which is issued by a customer or organization to verify that certain products or services have been offered to them. Issuing this form holds them legally liable to make payment at the earliest.
Legal Verification Form
When a government agency or a judicial court requires verifying the details of a citizen, they use this free legal form to complete the verification process. In this form, they list down the details of the person.
Legal Waiver Form
This form can be used by any person or organization to waive off certain rights or fee. By signing this document the person is legally bound to follow the waiver and cannot claim otherwise.
Legal Guardianship Form
Simple Legal Registration Form
Target Audience for Legal Forms
Legal forms can be used in any case where the legal intervention of the judicial system may seem important if there is any hassle. Thus, the target audience for these forms is
Business organizations
Property owners
Real estate agents
Contractors
Government agencies
Judicial court
Educational Institutions
Financial Institutions
Lawyers
What are the Benefits of Using Legal Forms?
Legal forms comprise of all the important and crucial clauses that guard a certain transaction. Thus, even a person who is not aware of the legal jargon can use these forms to put across his point
Since these forms have been designed by experts, these conform to the latest trends and follow a format that is recognizable by all the organizations and courts
These forms contain all the important segments that should be a part of the legal forms. Thus, the user can be rest assured that he fills in all the relevant details in the form and does not miss out on any crucial information
The users can customize these forms as per their requirements. However, if need be, they can use the forms just as they are and it would be just fine
Need some help in designing legal forms? Well, browsing through our collection of these forms is all that you need to do to find the form that will be apt for you. All our legal forms are easy to download and can be quickly customized. Since these forms are print ready, you can surely save a lot of time by using them.