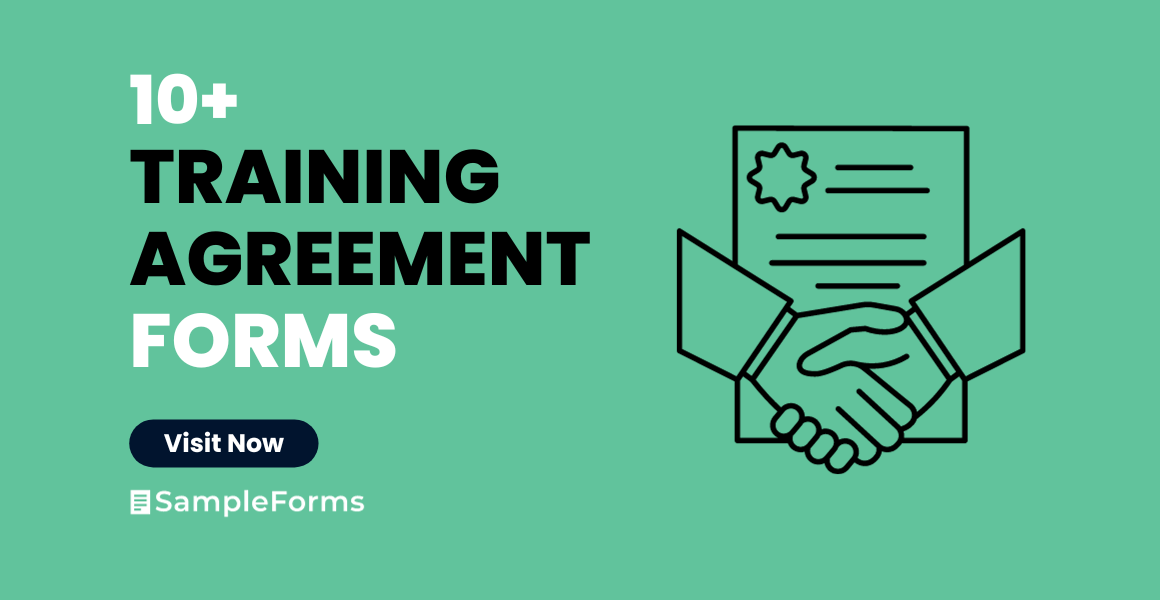 When people undergo training for a position they desire, or for those who undergo training just to be considered for employment, they need to take into account some aspects of the training. They need to know how much it costs, the type of training, and consequences for not completing it. They also need to assess if the terms of the training are agreeable or not.
Sample Training Agreement Forms help them decide such matters. These let those undergoing training know all the information they need about the training and whether or not they agree to it.
Personal Training Agreement Form
Employee Training Agreement Form
Training Reimbursement Agreement Form
Training Agreement Form in PDF
Training Cost Agreement Form
Training Services Agreement Form
The Different Types of Training Agreement Forms
Forms such as Personal Agreement Forms are needed before someone undergoes training for possible employment. Here are some other examples of forms that the future trainee may find helpful:
Training Service Agreement Forms – These are for when trainees agree to the types of services they're required to do under the training.
Educational / Training Agreement Forms – These are for those who wish to enroll at a certain school, presenting them the terms and conditions that he or she has to agree with.
Training Repayment and Reimbursement Agreement Forms – These are to assure trainees that they would be reimbursed for their training.
Training Cost Agreement Forms – This is an agreement form between the trainee and company of how much he or she is going to pay for the training.
Employee Training Agreement Forms – Some employees need to undergo certain training to improve themselves; this is what these forms are for.
Training Agreement Form Example
Education/Training Agreement Form
Practical Training Agreement Form
Training Repayment Agreement Form
Training Agreement Form in Word Format
Why Are Training Agreement Forms Important
Before a possible employee, or a current employee in a company, undergoes training, they need to know what they're getting into. They need to see the terms and conditions, along with the services and required tasks they need to perform, before they agree to the training. It allows the person to have a choice if they want to take part in the training or not.
These can also show if the person is dedicated enough to undergo the training and join the company or not. If they aren't, then it could mean one of two things. It could either mean that the terms and conditions of agreement on both sides are too steep, or that the trainee just isn't dedicated and qualified enough for the training.
It's important to give a person a choice if he or she wishes to take part in the training or not. If they do, then the company might have just gained a valuable asset. If not, then the company either dodged a bullet or could have possibly lost the opportunity to gain a valuable employee.