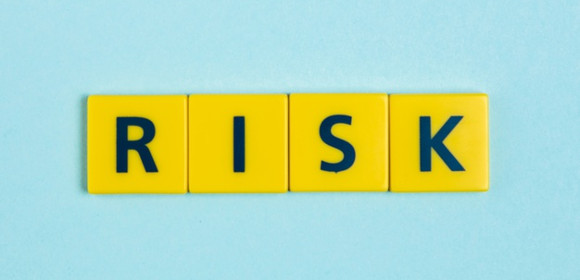 It feels great when one's goals will go according to plan because that makes the person confident that all efforts given were worth it. However, there will be unexpected circumstances that can cause some plans to fail sometimes. To prevent any project from failing, preparing risk assessment forms will help to evaluate ahead. These evaluations help determine the risks and problems, including the solutions in solving such hazards.
FREE 52+ Best Risk Assessment Forms in PDF | MS Word | XLS
1. Project Risk Assessment Form
2. Caries Risk Assessment Form
3. General Risk Assessment Form
4. Field Activity Risk Assessment Form
5. Mental Health Transport Risk Assessment Form
6. Tuberculosis Risk Assessment Form
7. Prenatal Risk Assessment Form
8. Public Interest Disclosures Risk Assessment Form
9. Basic Tree Risk Assessment Form
10. Formal Risk Assessment Form
11. Home Risk Assessment Form
12. Initial Risk Assessment Form
13. Safety Risk Assessment Form
14. Medical Risk Assessment Form
15. Business Services Risk Assessment Form
16. Clinical Risk Assessment Form
17. Event Risk Assessment Form
18. Travel Risk Assessment Form
19. Overseas Travel Risk Assessment Form
20. Health Risk Assessment Form
21. Pre Travel Risk Assessment Form
22. Hours Risk Assessment Form
23. Fall Risk Assessment Form
24. Field Work Risk Assessment Form
25. Pediatric Health Risk Assessment Form
26. Expectant Mother Risk Assessment Form
27. Safe Staffing Risk Assessment Form
28. Pregnancy Risk Assessment Form
29. Sample Project Risk Assessment Form
30. Clinical Study Risk Assessment Form
31. Community Events Risk Assessment Form
32. Work Placement Risk Assessment Form
33. Animal Handler Risk Assessment Form
34. School Risk Assessment Form
35. Undergraduate Project Risk Assessment Form
36. Hazard Management Risk Assessment Form
37. Simple Risk Assessment Form
38. Standard Risk Assessment Form
39. Printable Risk Assessment Form
40. Sample Risk Assessment Form
41. Sample School Risk Assessment Form
42. Property Risk Assessment Form
43. Model Risk Assessment Form
44. Science Risk Assessment Form
45. Fraud Risk Assessment Form
46. Biological Safety Risk Assessment Form
47. Suicide Risk Assessment Form
48. Basic Risk Assessment Form
49. Reaction Risk Assessment Form
50. Adapted Risk Assessment Form
51. Accommodation Risk Assessment Form
52. Task Risk Assessment Form
53. Construction Risk Assessment Form
What Is a Risk Assessment Form?
An assessment is known for involving evaluations, calculations, and analysis of particular factors. In the risk assessment case, the risks or hazards will be the factors to calculate. These risks mark as the possible issues that will get encountered in projects. Thus, involving the evaluation process with the forms will not only aim to identify every risk but also to decide on solutions to stop events from failing. A good example is to consider building construction. A known risk for the workers is their safety, and there should be security protocols and insurance prepared to lessen the chances of harming or losing those workers.
Massive plans get expected among management risk assessments. Just like planning, everyone will expect a positive result at the end. A lot of factors can be affected in projects upon reaching failure anyway, like how time, money, and energy got wasted for not succeeding. Thankfully, assessment forms exist to provide backup during those failed situations. Projects and processes need not stop because another solution will help in ensuring to provide continuous operations. However, the success rate also depends on how well-done the document is because poorly-made forms still end with disappointing results.
What Are the Common Benefits of Risk Assessment Forms?
Giving an assessment is not merely a random decision because there are benefits to expect in the long run. It only wastes time to process things that are entirely useless anyway, so there are expected significant effects coming from these forms. Some advantages may get known, particularly in receiving a better outcome in case problems happen at projects. Recognizing other examples will be useful to become more aware of what these forms offer. The perks to expect are the following:
Lesser Chances of Failure

Planning means a business stays prepared whether the outcome of events will turn a success or not. Because of such preparation, failing will least likely occur because there are solutions provided to ensure any risk will get managed efficiently. In inventory transfer, for example, there needs maintenance planned out for the warehouse to avoid causing damages and wrongdoings afterward. As goods and equipment get moved through manual handling, there could be chances of accidents on those products after the transfer, and that will not be great news. Plotting on effective solutions like advanced technology and substantial management can help in boosting the success rate of operations.

Easy Identification of Potential Risks

To identify and stay aware of every risk in projects is a big deal to avoid panicking or not knowing what to do when problems occur. With the assessment, identifying those will happen quickly because a systematic process will happen. The first step for effective risk management is to state the problem anyway, and it should not be a mere guess only because researching and studying through evaluations will get conducted first. Solutions will be organized by basing on factors from those problems, so identification is essential.

Enhanced Security

It is an underlying protocol for any project to avoid forgetting about safety. For circumstances at work, the workplace risk assessment form can help for improving security wherein employees would not get harmed and other possible examples. Staying reckless at operations without thinking about security will only invite problems to applications. As somebody gets hurt, there will be costs to pay. Another way is by finalizing on terms about who turns liable for security problems to prevent conflicts.

Helps Train Workers

Assessments, including training programs for the crew involved in a project wherein they can get taught about the risks and how to manage them. At least this idea proves that the process is a learning experience because not only one person will be educated but also for the rest of the group. Informing everyone is better anyway, so nobody becomes clueless at what to establish or whatever happens along the process.
Novel Coronavirus Outbreak: Risk Assessment
Pneumonia cases rose in Wuhan City, Hubei, China, since December 31, 2019. It wasn't until January 7 where the coronavirus made headlines after it got discovered. It has many unknown factors involved, which caused more scare towards people, and what got known is that such a group of viruses are similar to SARS or MERS. As many got affected and inevitable deaths got counted, risk assessment programs become relevant to this situation not only to avoid getting infected but also to ensure security. The risk assessment for the coronavirus outbreak is one excellent example to consider. As expected of evaluations, identifying the risks comes first. The European Centre for Disease Prevention and Control recognizes many factors like the risk of transmission and spreading to other countries.
After identifying, recognizing potential solutions will be a concern. From ECDC's example, undergoing tests is a good response. The same goes for being highly prepared, especially travelers that come from the affected areas. Some people might not turn aware of their condition yet, and spreading the virus will cause a scare. Individuals can also monitor the news about current findings regarding the said virus. With studies involved similar to ECDC, there can be different ways to start preparing for possible risks instead of merely suffering on the issue.
What Are the Common Steps in Handling Risk Assessment?
Managing risk assessments is not merely a single process because it goes through a series. One cannot expect to be assessed without thorough investigations and evaluations anyway since different steps are involved. The good news is how there are easy examples commonly noticed through assessments. Identifying every level is essential to ensure those will get included in the next project risk assessment. The following are the steps for managing the evaluation:
Recognize the Risks

Failing to discover what the problems are will make the process useless because one cannot just give a solution without being sure of the actual problem first. Maybe the wrong answer will be given instead, and evaluations should not be a guessing game since this is a high-priority process. Often, not only a single issue will be around because there could be more. Engaging in research about common examples in a similar topic can help too to familiarize what factors to deal with.

Explain How Risks Affect Operations

In learning the issues, the operation does not just stop there. Everyone working on the project or event should at least be aware of what's going on. Maybe things are still unclear yet about who will be affected by the problems or how those would occur. For a detailed explanation, a hazard report can get mentioned. By staying aware, individuals can learn from each other by stating ideas and constructing solutions.

Record and Review Data

It helps to provide records and documentation in case references turn necessary. When asked for proof about any data from assessments, showcasing the files will be the right solution. Those forms are a dependable basis for being considered as official documents anyway. Documenting what happens after the assessment gets expected to check if the plans work out or not. Providing changes to risk management will be advantageous to improve operations next time.

Provide Helpful Solutions

The most important part of the program is to acquire solutions because those will complete the process. On any solution formed, the assessor should make sure that risks get minimized or solved. In using a solution, the need to assess does not merely stop there because service feedback is essential to evaluate if the answer has an impressive effect or not.
How to Create Risk Assessment Forms
There are easy ways to make the risk assessment form, but there is no need to rush the process. Otherwise, the outcome may turn out unpleasant. Recognizing the necessary steps in perfecting the documents is advantageous until one shall slowly master how it works. After getting introduced to different templates and formats, it will be easier to work out the form afterward. The steps are as follows:
Step 1. Know What the Form Is About
Different things can get assessed, and they should get specified ahead of what the topic is. If the issue refers to employee evaluation, then it should get labeled as such on the form. Knowing what to create is the primary step to observe first until one stays guided along the way. There must also be plans on what factors will get evaluated, and providing a checklist is a simple way to do that. Evaluators put checkmarks to the right categories while observing.
Step 2. Label the Sheet
The sheets become easy to understand after providing clear labels to identify their different parts. An example is to label according to dates, tasks, or comments. One cannot expect the document to be entirely blank anyway because there will be tables and other ways to group and organize the form. With the presence of proper labels, rest assured that such a form stays dependable.
Step 3. Keep the Form Simple
A simple form does not mean that it should possess a basic format or template only. It merely means that a brief form is essential wherein that can easily be understood. Maybe another person would realize the sheet in a different way if things are not very specific. User-friendly documents are the best ones to work with anyway for no longer giving a hard time on any assessor. The complicated versions merely consume more time in evaluating, which will be a burden.
Step 4. Provide Instructions
To prevent individuals from misusing forms, giving instructions is the key. Most tests begin with instruction anyway, so people observe the correct ways after. In a fitness assessment, assessors quickly know how to work on the form, as stated on the rules provided. However, every instruction should get written clearly, or these statements will only turn useless for not being understood.
Step 5. Assess the Assessment Form Itself
Sometimes the findings will not be that good because the problem lies in the form. Such a mistake is preventable if assessors really review and edit these sheets first to avoid errors. No error should remain anyway because that will hinder the entire operation, and nobody wants to settle with failure among assessments.
Whether plans fail or not, the point in having event risk assessment forms is to ensure preparedness no matter what. It is wrong to assume something will succeed the entire time anyway as various circumstances may affect results. The assessment can work in different industries, nevertheless, like film production, school, or any business. All companies need to expect the worst out of every situation to adjust without difficulty during those circumstances. Lack of preparedness only promises the risk actually to happen, and the unpleasant effects can be a nightmare to businesses.