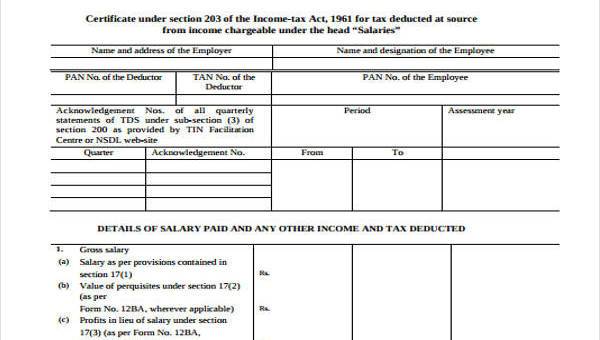 Income is what lets people live out their day-to-day lives. It's what gives you the roof over your head, the clothes you wear, the food you eat, and every other thing that lets you get by. People work hard every single day so they can get money to live out and enjoy the rest of their lives.
However, how would you know if you're gathering enough income? If you're a business owner, then how would you know if the current income you're gaining is either more or less compared to that of previous years?
Income Assessment Forms help make sure that business owners, like entrepreneurs, know just how much money they're acquiring.
Current Year Income Assessment Form
Income Tax Assessment Form
Income Assessment Form Example
Income Tax Self Assessment Form
The Different Types of Income Assessment Forms
These are many ways of finding out just how much income a certain person or a certain business owner makes. Here are some examples of forms that can help with that:
Income Tax Self Assessment Forms are for those who do self-assessment on the taxes they need to pay on a monthly basis.
Overseas Income Assessment Forms are forms for those who are gaining income through businesses overseas or are working overseas themselves.
Income Insurance Assessment Forms are used to check how much of the income is going to insurance and other benefits for the company or firm.
Tenant Income Information Assessment Forms are used by landowners to check how much income their tenants are earning on a monthly or yearly basis.
Current Income Year Assessment Forms are forms used to check how much a company or an entrepreur makes every year.
Income Tax Assessment Forms are used by government agencies to check how much tax certain businesses have to pay to continue operation.
Overseas Income Assessment Form
Income Assessment Statement Form
Free Income Assessment Form
Tenant Income Assessment Information Form
Income Assessment Form in Doc
The Importance of Income Assessment
Knowing how much certain major companies or even self-owned businesses make is very important. It's good to know ahead of time how much you make and how much you need to make in order to continue the business. These evaluations are to help determine if the business is improving or if it needs change.
The way a business operates usually depends on how much income it gets by the end of the month or the end of the year. If they're losing money, then they have to make certain changes that will hopefully get back what they lost and more; or if they're gaining money, then they'll just have to keep on doing what they're doing. Even if they're gaining more money than they're spending, there's always room for improvement to make even more.
It's all about making sure that a business is successful. So if you're doing a proper assessment of how much you're earning, then you may very well know what to change and what not to in your business.