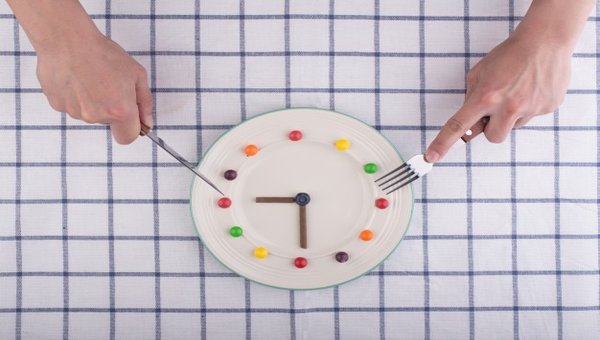 Intake is a term that actually has three definitions the first definition being that intake is used to describe the consumption and or absorption of nutrients or minerals from an external source into a body or organism basically it defines the act of in taking or having a foreign element enter the body be it by means of consumption, injections, iv tubes and other similar means of foreign materials to enter the body of an organism. The second definition of intake would be that the word defines the structure or an area where an object or person will be taken into. The other definition of intake would be the absorption of knowledge and information.
The second definition of intake would be that the word defines the structure or an area where an object or person will be taken into. The other definition of intake would be the absorption of knowledge and information.
Now if you are a health conscious person searching for a means of limiting and calculating the average amount of calories or protein intake you consume on a daily basis or a person who wishes to expand their mind you will need a means of listing down all of such transaction thus an intake form is needed but why stop there? Use an intake assessment form to evaluate your findings as well.
Counseling Intake Assessment Form
New Patient Nutrition Assessment Intake Form
Documents Needed For Requesting Medical Service
The majority of any type of medical service will require the patient to submit several documents and go through a certain process of background checking and authorization. Let us list some examples of these documents and give a brief description as to why the documents that are required to be submitted now let us start the list with:
The Medical Consent Forms

Medical consent forms are a type of consent form that allows the medical practitioners to operate freely and to the best of their abilities without fear of legal charges being filed against them by the patients or the representatives (family, guardians, or lawyers) of the patient.
The Medical Intake Form

The medical intake form is a rather important piece of document that must be submitted for the requesting of medical services due to the fact that a medical intake form is used as a means of verifying and authorizing the use of certain prescription medications on the patients before, during and after the medical services.
This type of medical form is often used as a means of helping the process of testing the patient for any signs of substance abuse.
The Release of Medical Information Form

The release of medical information form is a type of medical form that is required to be submitted to the medical institution so as to assist the medical practitioners with any known medical issues you may have as well as provide a list of any known allergies you may have.
A Medical Necessity Form

A medical necessity form is a type of medical form that is required to be submitted by the patient to the medical institution so as to identify the specific needs and requirements the patient will request so as to identify their current state of health.
Please note that the documents stated above are the most commonly used documents for requesting medical services, but depending on the type of medical services you are requesting the need for a different type of document may arise if so search for more medical forms here on this site.
What is An Intake Assessment?
An intake assessment is a type of assessment done as a means of measuring the necessary intake or absorption of materials into an organism or a structure so as to promote the progression of the subjects objectives.
An intake assessment is a type of assessment done on an intake assessment form. Intake assessments are often used in cases where medical issues are present, medical issues that focus on the nutrition assessment intake of the person.
In more specific terms an intake assessment is the process of interviewing or evaluating of the patient so as to gather information about the patient information such as their personal information, medical history and other similar types of information this is often time done as a means of identifying the issues the patient may have in regards to their daily nutritional intakes.
These types of intake assessment is a rather common task to accomplish in terms of medical needs due to the fact that most people if not everyone is concerned with their health. However please note that intake forms are not limited to medical needs but can also be used as a means of assessing the psychological health of a person as well with the only difference being to use a different type of form the form being a counseling intake form.
Tax Assessment Intake
Student Services Intake Form
How Do you Fill Out an Intake Assessment Form?
Every medical institution or establishment will have their own requirements as to how you can acquire medical services but thanks to the creation and usage of medical intake form the process of requesting a medical service that involves the assessment of medicine intakes. Due to the general formatting of the medical intake form, the process of filling out an intake form can be simplified into these categories:
As of any documents, the need of filling in your general information such as your name, age, gender, contacts, and other similar required information.
An intake assessment form will also require you to list down your medical information such as your medical history, a list of treatments and surgeries that have already been done on to your person, your complete family medical information, and any other similar information the physician may request of you.
Being an intake assessment form there will be questions that will be targetted at the types of food you eat along with the amount of food you eat as well as the types of medication you are currently prescribed as well as any substances that you may be drinking or ingesting.
Another thing you will be required to do while filling out the intake assessment form would be to check the list of medical documents that you are to submit. This portion is often classified as the medical clearance portion of an intake assessment form.
And finally to clarify and authorize the use of the information being given a signature from you is needed as well as a signature from the medical practitioner who is assessing you is needed so as to confirm the completion of the assessment.
Client Intake Assessment
Child Therapy Intake Form
Brief Intake-Assessment
Mental Health Intake Form
What is a Mental Health Intake?
Take note mental health is a term used to define the state of mind a person is another term for such a thing would be the psychological state of the person which indicates the ability of a person to process certain emotions and psychological stresses.
So from this phrase we can determine that a mental health intake is a type of intake that is done as a means of analyzing and determining the nature of the mental health of a person, a mental health intake is done with a mental health assessment intake form that is dedicated to the purpose of assessing the state of mind the person is currently experiencing so as to be able to prescribe medication that could help in the person to even out.
What is A Patient Assessment Intake?
A patient assessment intake is a type of health assessment form that is used as a means of evaluating the daily intake of a patient such as the calories eaten and the medication taken by the patient, this type of medical assessment form is often used by medical practitioners as a means of keeping track of the needs of the patients so as to have the patient undergo a speedy and progressive recovery period. It is also a means of restricting certain types of treatments and medication the patient is allowed to undergo this would mainly be because of the fact that the patient may have certain issues that prevent the use of such treatments.
Patient Assessment Intake
Psychological Assessment Intake Form
Sample Intake Assessment Form
What is A Psychological Assessment Intake?
A psychological assessment intake is a type of mental health intake form that is used as a means of analyzing the state of mind of a person by means of submitting the person to certain scenarios and evaluating their reactions and actions to each scenario so as to better understand the state of mind of the person. This type of assessment is typically done in institutions dedicated to the standardizing the mental health of every person who will enter the facility. This type of assessment is also linked to the prevention of suicidal people from harming themselves, a type of suicide risk assessment.
Reminders For Dealing With Intake Assessment Forms
When you are either making, filling in, or even using the intake assessment forms there is a need to take note of a few things when doing so things such as the purpose of each intake assessment form. Now, this may be a simple task to remember and a bit childish but the fact of the matter is that most people do not even know which type of intake assessment form they should use in regards to their medical needs and as such must be made aware.