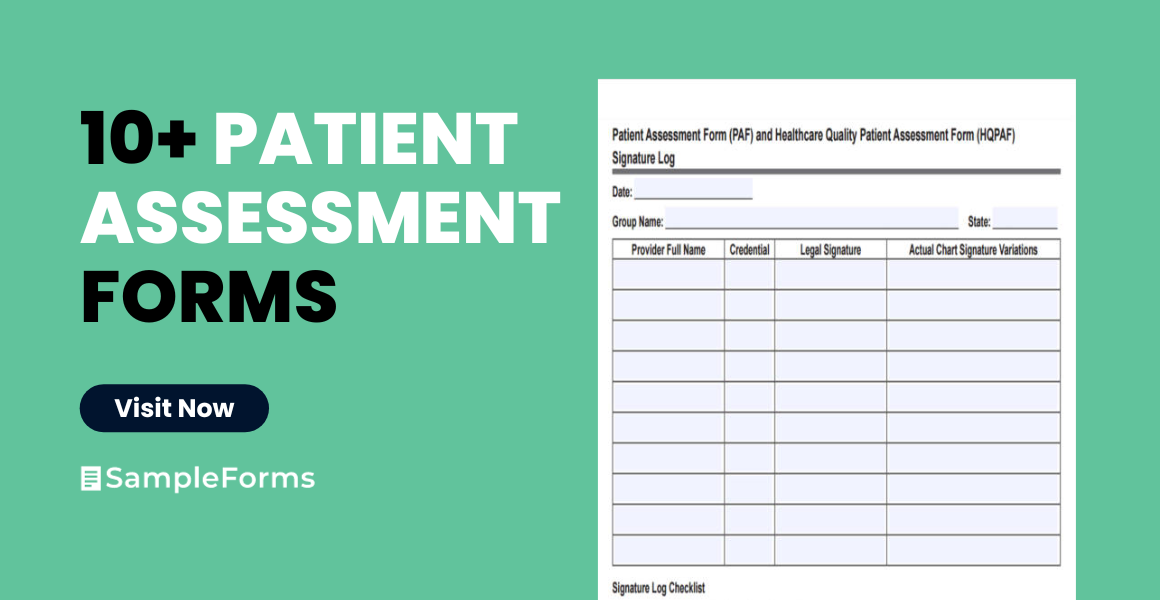 We have all entered the hospital at least at one point in our lives and will often be reminded of the limits of the human body. Especially if we sustained a debilitating injury from an accident which will often make us into patients of the hospital, a health assessment is performed with a health assessment form. This is done like clockwork to monitor a patient's recovery, as well as the development of whatever ailment they may have at the time.
This is often done to ensure that the hospital's patients are recovering at a steady pace. However, patients are often encouraged to undergo a self-assessment using a self-assessment form to help the patient develop their psychological recovery as well.
Nursing Patient Assessment
First Aid Patient
Initial Patient Assessment
Diabetes Patient Assessment
What is a New Patient Assessment Form?
A new patient assessment form is a type of assessment form that is used as a means of assessing and grading a person development before and after they have entered the medical institution. This is typically done as a means of determining the state of health a patient was in prior to their admission to the hospital.
Patients are given several assessment forms to fill in themselves from time to time. One such example would be the nursing assessment form where the patient will be tasked with the duty to grade the performance of how well the nurses treat the patients.
What is a Patient Assessment Form?
A patient assessment form is a type of medical assessment form that is used by most medical institutions today as a means of keeping track of the development of a patient's recovery. It is also a method of checking how well the patient is being treated during their time in the medical institution.
Emergency Patient
New Patient Assessment
Pediatric Patient
Repetitive Patient Assessment
Sample Patient Assessment
Patient Assessment Form in Word Format
Simple Patient Assessment Form
How to Fill Out a Patient Assessment Form
Filling out a patient assessment form will require you to understand the current medical condition of the patient so as to understand and determine what their standard of health. Here is a guide on how to fill out a patient assessment form:
Begin by identifying your patient, give a full description like height, weight, name, age, gender, date of birth, blood type, allergies, medical ailments, skin tone and etc.
Review the questions set out on the patient assessment form and answer each question as needed. If the questions require you to examine the patient in some way, then examine the patient and list down your findings.
Remember patient assessment forms are basically a type of health assessment form, therefore, medical information of the patient's health must be inputted.
How To Write a Patient Assessment Report
Writing a patient's assessment report can be easy or difficult depending on your experience making the reports it will also depend on how thorough and how well you made your patient assessment form prior to the creation of this patient assessment report, Now, to begin making a patient assessment report you need to:
Summarize your findings on the patient's assessment in a separate document so as to assist you in making the patient assessment report.
Begin the report by identifying the patient as thorough as you can.
Get straight to the point and list down any and significant findings you have discovered about the patient's health from the assessment of the patient you have made earlier.