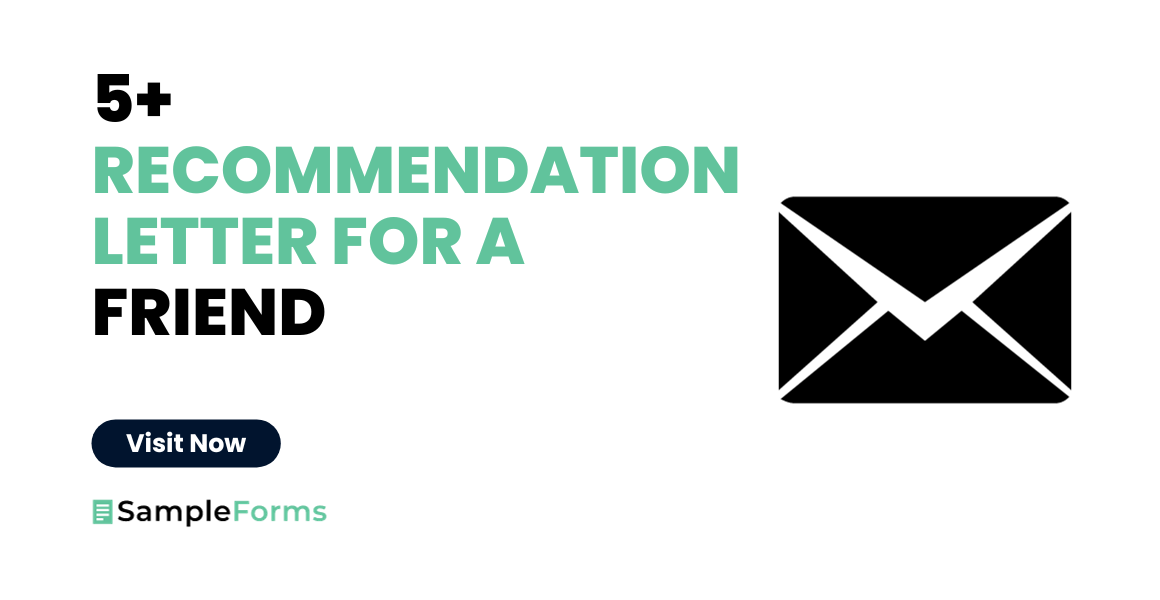 Recommendation letter for a friend enables the applicants to get the desired admission to college or obtain lucrative jobs in reputed companies. They describe the applicant's genuine capabilities, learning skills, specific areas of interest, abilities and recommend the applicant to achieve their career prospects. They also enable respectful citizens to get a membership for reputed clubs. To know more information and find varieties about these recommendation letters one can search Google using Sample Letters.
Short Recommendation Letter For a Friend
This short recommendation letter presents the qualities of a classmate who used to help the students whenever they could not understand the topic much. The letter writer describes that the classmate is intelligent, polite and helpful to all and requests to provide a chance to his classmate.
Letter of Recommendation for College Student From a Friend
This letter of recommendation for college student presents the abilities of the student like easy learning capabilities, easy understanding of mathematic concepts and part of the mathematics competition team as well as an active member of Greenpeace. You may also see Letter of Recommendation Samples.
Letter of Recommendation for College Admission From a Friend
This letter of recommendation for college admission presents the qualities of the student like intelligence, affable nature and having varied interests. The letter describes that the student possesses the abilities of quick understanding and independent thinking.
Character Letter of Recommendation Sample From a Friend
This character letter of recommendation sample is presented by an individual about his neighbor and his qualities to recommend him for Rotary club membership. The letter says that his neighbor is a member of the public school system and possesses a great character.
Graduate School Recommendation Letter From a Friend
This graduate school recommendation letter is presented to recommend his friend for admission to graduate program. The letter describes the student's dedication, methods of learning, abilities in applying knowledge and quest to form an opinion by collecting information from all sources. You can also see Letter of Recommendation Formats.
Letter of Recommendation From a Family Friend
This letter of recommendation letter presents the guidelines to write recommendation letter like the relationship to the applicant, evaluation of the applicant, insight and observations about the applicant's gifts and how these gifts relate to his ability in interpersonal relationships and amount of support expected to receive by the applicant.
Recommendation Letter For a Friend For a Job
This recommendation letter for a friend for a job presents the experience details of the friend as a lead developer, domain knowledge, his seriousness towards deadlines, team player abilities and willingness to learn new things.
This recommendation letter for a friend for scholarship presents the name and address of the person writing a recommendation letter, date of the letter, person to whom the letter is addressed and the subject of the letter. It also presents the student's name, his abilities, grades, attendance and recommends him for the scholarship. You may also see Personal Letter of Recommendation.
What to Include in Recommendation Letter for a Friend?
on letter should include a period and the situation of the recommended friend. They should also project the legitimate capabilities of the friend by citing a few instances. They should also demonstrate the applicant's skills which help the applicant to accomplish the objective of job or admission. They should contain a specific area of applicant's ability like domain knowledge or language skills. They should also include student's grades, attendance details and participation in various extracurricular activities as well as social activities. They can include the individual present role and the valuable contribution they can provide when writing a recommendation letter for club membership. You can also see College Recommendation Letters.
What are The Benefits of Recommendation Letter for a Friend?
Some of the benefits of recommendation letter for a friend are –
They enable to describe applicant's abilities, skills, specific capabilities related to the job or college admission, etc.
They help the students to obtain scholarship to pursue higher studies and achieve tremendous career prospects
They help students to secure admissions in famous universities or colleges and pursue higher studies
They enable job aspirants to get the desired job smoothly
They help to get authenticated information about the applicant's talents and precise information about their character, team leading skills and interpersonal skills
They allow responsible citizens to acquire membership in renowned clubs and institutions
There are several sample recommendation letters for a friend available in the internet which can be easily downloaded and utilized by the applicants. These downloaded samples are printer friendly format and they can be easily customized too. They help one to prepare recommendation letter in a precise manner to assist their friends.