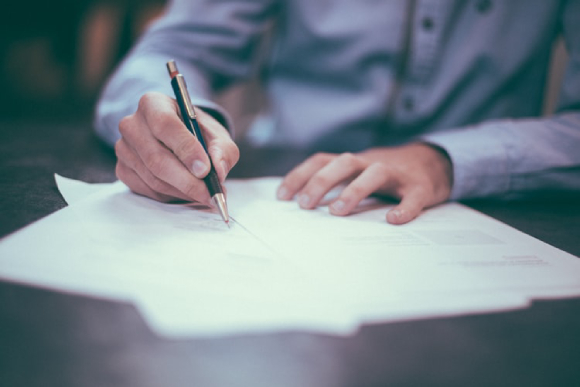 There comes a time when you are ready to leave your current job, pack your things, and start something new. But you can't just quit without any formal notice to your employers. That is when resignation letters come in handy. Some companies won't require you to send a resignation letter, but it's still better to write one. Writing a letter notice for your departure would leave you to have a positive relationship with your employers. Your previous employers would also help you with recommendation letters sent to your future employers. Resignation letters would also help you end all the current projects you are doing, as well as your remaining company benefits.
What Is a Resignation Letter?
A resignation letter is a formal document you are going to give your company when you decide to resign from your current job. This document expresses the intentions and reasons why you are leaving. Through your resignation letters, you can give your employers notice of your departure in advance and will immediately look for someone to replace your job position. Using resignation letters will leave a positive notion—it is more professional and polite. Aside from that view, giving out a resignation letter will help your HR department with record your leave and process your last day company benefits.
FREE 6+ Official Resignation Letters in PDF | MS Word
Write your resignation letters in an organized manner and maintain a professional relationship with your former employers. Below are a few sample official resignation letters you can freely download and use as a reference for your very own resignation letter. These sample letters are available in both PDF and DOC for your convenience.
1. Sample Official Resignation Letter
2. Simple Resignation Letter
3. Official Job Resignation Letter
4. Printable Resignation Letter
5. Blank Resignation Letter
6. Sample Letter of Resignation
7. Employee Resignation Letter
Types of Resignation Letters
Just like any other professional documents, a resignation letter also comes in various types. Here a few letter types you can apply on your very own resignation letters.
1. Advance Notice: This type of resignation letter comes in weeks before your last day of work. A two weeks notice is the standard advance resignation notice. You may speak with your employers before you present your resignation letters or send them through email before meeting your employers. This two weeks notice is the ideal notice period since the HR department will have to find a replacement for your position.
2. 24-Hours Notice: Some companies allow a 24-hour resignation notice. This letter notice is for those who have emergencies that lead them to have an immediate resignation. Even with the short notice, you still have to present a resignation letter to your employers. This way, you can maintain a positive relationship with them even after your departure.
3. Short Notice: There are times that it is hard to meet the standard resignation notice period. This short resignation notice is the one you send in less than the usual notice period. This resignation notice can be a one week notice or less from your last day of work. You can still deliver the letter personally or through email to your employers.
How to Write an Official Resignation Letter
Resignation letters are helpful in more ways than one. One importance of writing resignation letters is to build a professional stance. Your employers would appreciate it that you acknowledge their opportunities and express how grateful you are through the resignation letter. This document will leave both parties in a positive and professional relationship. If you are looking for ideas on how to start your resignation letters, here are a few tips and steps you can follow.
1. State Your Intention to Resign
Your resignation will serve as a notice to your employers of the reasons you are leaving the company. You must clearly state your departure to emphasize your intentions and avoid any misunderstandings. Make sure not to include negative notions about the company, your employers, or anyone in the office. Keeping a polite tone and thanking the company for the opportunities they gave you in your stay in the company is also appreciated.
2. Provide the Date of Your Last Working Day
You must not forget to provide the last day you are going to report in the office. Most professional job resignation letters are presented two weeks before your departure. This way, your employers will have enough time to hire someone to take over your work responsibilities. Stating your last day in your letter will also help the HR department in settling all your remaining company benefits—compensations, paycheck, etc. The document is also useful in tracking and recording your documents as a former employee.
3. Offer to Stay for the Job Transition
Offering a hand in the process of training a replacement is common before an employee's departure. This action will leave both you and your employer a closure with a sense of respect. You should train the replacement personally since you experience the work firsthand—your employers would surely appreciate the gesture.
4. Use a Clean Format
There are different letter formats you can use for your resignation letter. You may have your formal letters handwritten or typed. To make things easy for you, try checking out sample resignation letters available online. These documents are editable and printable to match your preferences. You may use it as references as well for future purposes. It is up to you if you want to send your resignation letters via email or deliver it personally.
5. Have Your Letter Short and Direct
Your employers would prefer your resignation letter short and precise. One page is enough to explain your departure in the company. You need to make sure you place the right information to avoid conflicts—the letter address, salutation, content, and the closing remarks. Putting your contact details with your full name as the sender makes it convenient for your employers to contact you. Proofread and revise if needed.