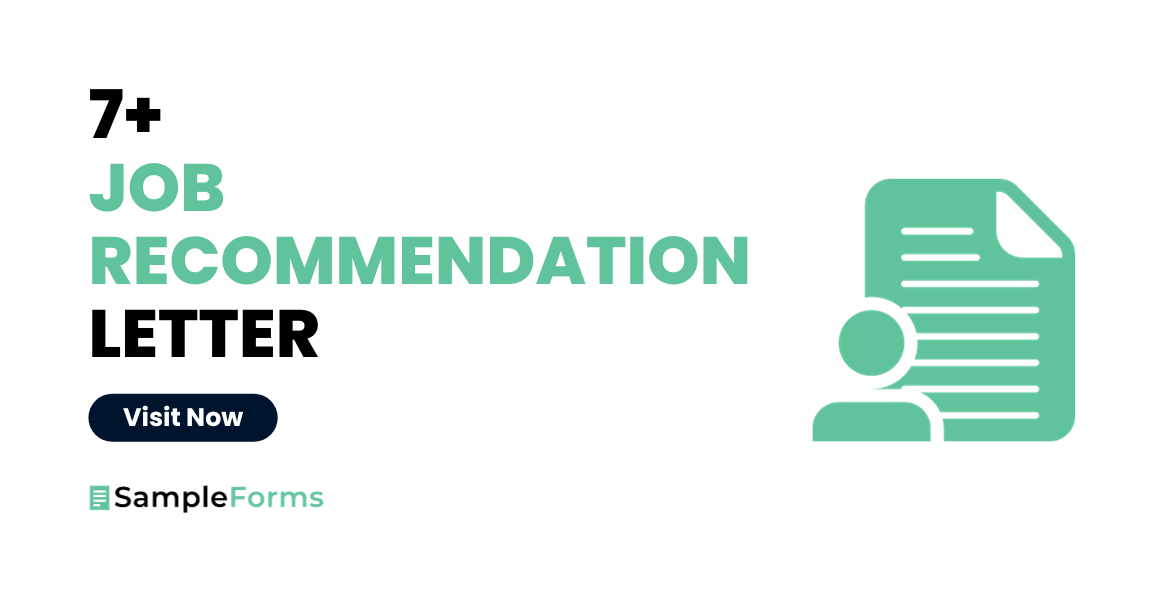 Applying for the job position you opt to have in your chosen industry will be tough. With today's increasing competition, you will have a hard time impressing your future employers. One way of strengthening your application documents is by creating a job recommendation letter. This formal document is from your previous employers, managers, or supervisors. Your recommendation letters will help you build a positive impression from your potential employers. This reference letter will serve as a confirmation of how reliable and trusted you are as an employee.
What Is a Job Recommendation Letter?
A job recommendation letter is mostly required when an applicant submits their resume and application forms to their desired companies. Previous employers or supervisors who experienced the job applicant's capabilities usually write this document to reassure how reliable the job applicant is. This formal letter highlights the achievements and strengths that qualify the candidate for the work position they are applying for in the company.
FREE 7+ Sample Job Recommendation Letters in PDF | MS Word
Writing recommendation letters might be tricky. To give you a glimpse of the document, here are a few sample recommendation letters you can download in any device you have. These documents are made available for viewing and editing in all versions of PDF.
1. Sample Job Recommendation Letter
2. Example Job Recommendation/Reference Letter
3. Sample Recommendation Letter
4. Letter of Job Recommendation
5. Employment Reference Letter
6. Sample Letter of Employment Recommendation
7. Sample Business Employment Recommendation Letter
8. Basic Job Recommendation Letter
Advantage of Using Job Recommendation Letter
There is a reason why job recommendation letters are useful when you are applying for a particular company. Here are a few advantages of using this formal document in your process of applying.
1. Proves your credibility as an employee: A job recommendation letter helps you gain a positive impression from your future employers. Having someone to confirm your list of achievements and other capabilities will serve as proof of how serious you are in getting the job position. Your recommendation letters are like character references since it is from someone in your previous workplace. It helps you build your name even before being hired in the company.
2. It makes your resume easier to evaluate: Your recommendation letter comes along with your job application letter and resume. This formal document serves as a support to your resume since it has details that are not in the resume or application form. You need to inform your recommendation writers of the job position you intend to apply so that they will know what to place in the letter.
3. Gain more advantages than the other applicants: With a recommendation letter for your future job position, you would surely shine among other applicants. This simple formal letter provides more of your qualifications to have the job position. It either states that the years of your experience in the field that places you way ahead of other candidates.
4. Decreases the chance of hiring unqualified applicants: This advantage is from the perspective of the employers. Employers would always seek the most competent among a crowd of job applicants. With a recommendation letter from previous employers or supervisors, the information in your documents will be more reliable and believable. It also prevents employers from potentially hiring unqualified applicants.
How to Write a Job Recommendation Letter
Job recommendation letters are never foreign in any business hiring process. Employers have a smooth evaluation of application forms and resumes with recommendation letters. As a job applicant, you must take every possible chance of getting hired. According to the Bureau of Labor Statistics, the number of job openings reached 7.2 million in July this year. This number proves that there is a tight competition in the industry. If you are an applicant or a previous employer looking for ideas on how to write recommendation letters, here are a few tips on how to make one.
1. Know Whom to Address
First of all, you need to know the recipient of the letter. To prevent your recommendation letters from getting lost, you must make sure to place accurate information required. Your letter address usually contains the full name of the recipient, their position, and the company address. You must make sure you have addressed them appropriately. For instance, you can write your salutation as "Dear Mr./Mrs." or "Greetings…."
2. Decide on a Letter Format
You can write your job recommendation letters in different ways. You may send the recommendation letters via email or personally send a handwritten one. There are various sample job recommendation letters you can use available online. You can easily download these documents, and you can freely use them as references. Make sure you apply a clean and formal letter format to make your paper look professional.
3. State Relevant Attributes of the Candidate
The primary purpose of a recommendation letter is to showcase the candidate's abilities and accomplishments in their previous work experiences. As the writer, you need to know the job the applicant is applying for, so you can include attributes relevant to the work. Job recommendation letters increase the applicant's chances of being hired.
4. Maintain a Formal and Polite Tone
You need to maintain a polite and kind tone while writing your recommendation letters. Creating a recommendation letter is like making a request or a reference for a potential employee. Keeping your messages short and direct will also help your readers understand your intention of writing such a recommendation letter.
5. Proofread Before Sending
After organizing your letter, you must proofread and revise the content to avoid any misunderstandings. Place your name as a sender and your relationship with the job applicant for the hiring personnel to know. If you are the previous manager of the applicant, you can place your full name and your job position in the closing remarks with your signature. Remember to keep a copy of the recommendation letter for future reference.