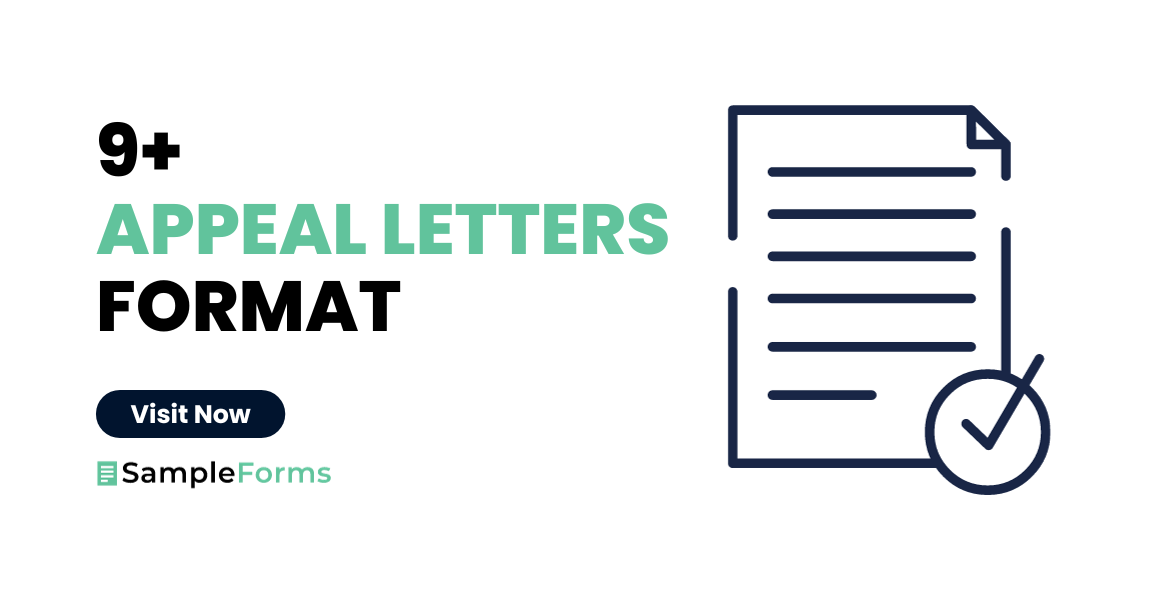 There always comes a time for us to make a formal appeal for different reasons, whether for fundraising for a community-based program, rejection from a scholarship for college admission, or by simply withdrawing that job offer after the interview. Appeal letters can be applied to business, education, and judicial matters.
Writing a wrong appeal letter can burn bridges. Use the proper format for an appeal letter with the necessary elements to make your letter positively sound. Browse our Sample Letters to guide you when you make your own appeal letter and make it as excellent as possible.
Fund Appeal Letter Format
Appeal Formal Letter Format
Appeal Withdrawal Letter Format
Appeal Letter Format for Unemployment
Appeal Letter Format for College
Take a look at these examples:
An excellent appeal letter can build bridges. If you are looking for benefactors for financial assistance for community volunteers and civic activities, you may opt to check www.oneoc.org for a Civic Appeal Letter.
If you are rejected from a college, an appeal letter is what you need to nab that college admission. If you don't know how to make one, browse Sample Letters to help you write an excellent college appeal letter. Plus you'll be guided step by step on what to write from the introduction down to the closing paragraph.
You may also want to check Recommendation Letters if you wish someone to be recommended for a job position and other similar reasons.
Appeal Letter Email Format
Academic Appeal Letter Format
School Appeal Letter Format
Fundraising Appeal Letter Format Example
Appeal Letter Format for Grade Revision
All Sample Letters come in a simplified format to make it easy to understand, along with these features:
MS Doc and PDF file formats
easy and quick to download
can be edited and customized
With these helpful tools, you can make your own appeal letter in just a minute, freeing you from any stress with the technical format. These Sample Letters will be your companion whenever you need them, depending on the situation. Download this collection of Sample Letters on our site for a handy guide.
You may wish to check Formal Letter Formats for business matters for a collection that includes letterheads, sample letters for donation, character reference, recommendation, authorization, resignation, thank-you, and cover letters. This will be your reference point as you create your own formal letters depending on the situation. All Sample Letters maintain a high standard for excellent business letters and an even more excellent result.