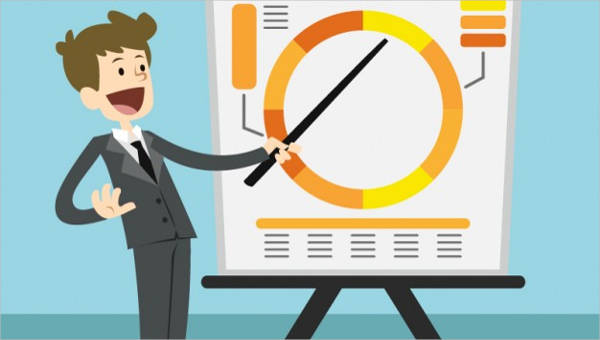 Creating an Evaluation Form will only require an individual to focus on information which will rate the effectiveness of a subject, and not on matters that are deemed as unchangeable. Evaluation Forms should have an objective and be kept short using close-ended questions that will measure the subject's ability and characteristics.
Organizations and companies nowadays do not only need the evaluations of their supervisors for their employees but also the self-evaluations of the employees themselves. A document to be used in acquiring this measurement of skills is a Self Evaluation Form. This states the employee's judgment of himself unto what he thinks he is achieving with his job.
Group Presentation Evaluation Forms
Group Oral Presentation Evaluation
Group Project/Presentation Evaluation
Student Presentation Evaluation Forms
Pharmacy Student Presentation Evaluation
Student Peer Presentation
What is an Evaluation in Presentation?
Presentations are common in companies, schools, in workshops, and even in contests. Professors and workshop speakers assign reports to their trainees and have them present those in class. The grade of the presenter will be stated on a Presentation Evaluation Form which will vary depending on how he delivered his ideas, how he engaged the audience and the effectiveness of his report. The trainees are also required to rate their experiences during the sessions in a Workshop Evaluation Form which includes the venue, time, and appropriateness of the workshop to their interests.
How to Make a Presentation Evaluation Form
Step 1: Prepare a draft of our format or choose from our Sample Presentation Evaluation Forms.
Step 2: Place your company logo and names at the top of the form.
Step 3: Indicate a placeholder for the facilitator's name and the date of the presentation.
Step 4: Make a table which is comprised of 6 columns and your desired number of rows for the header and the rubrics.
Step 5: Write the rubrics in the first column.
Step 6: Use numbers as your rating scale and indicate the digits on the following columns.
Step 7: Add some white spaces for the comments' section.
Peer Presentation Evaluation Form
Poster Presentation Evaluation Form
Class Presentation Evaluation Form
Academic Presentation Evaluation Form
Business Presentation Evaluation Form
Oral Business Plan Presentation Evaluation
Conference Presentation Evaluation
Conference Evaluation Form
17 Best ideas about Presentation Evaluation Forms
1.  Evaluation Forms are best answered by the respondents if they are to be recorded anonymously, which means that the person who will rate a subject is not required to state his name or email address.
2. To avoid causing boredom to the evaluator, the form should be kept short and concise.
3. Before making an Evaluation Form, make sure that you have an objective in mind to allow you to setting a goal of what you want to evaluate for that subject.
4. Changeable things and aspects should be the main focus of the evaluation form and not on unchangeable factors.
5. The questions on the form should be direct and clear.
6. There should be instructions on the form on how to use the rating scale in rating the presenter.
7. Consider using three or more responses for the evaluator as part of the rating scale to have an accurate answer.
8. Make sure that your questions are connected to one another and that they are in a sequence.
9. Avoid using unfamiliar words and terms on the form.
10. Keep the evaluation form's appearance simple and clean.
11. Consider using close ended and a few open ended questions.
12. Questions which are longer than ten words may seem harder to comprehend for other respondents, so assure that your questions are summarized yet effective.
13. Designate different Presentation Evaluation Forms to different presentation types.
14. Choose the right format to meet your audience' interests.
15. The forms should be given after every presentation and not after the whole session.
16. Consider using an online form.
17. Lastly, include an area for the recommendation and suggestions.
Evaluation Forms may be used for various activities such as conferences and corporate meetings. Specifically, a Conference Evaluation Form will be the type of document needed to rate the activity and the participants.
Case Presentation Evaluation Forms
Nursing Case Presentation Evaluation
Medical Case Presentation Evaluation Form
Pharmacy Case Presentation
Engineering Presentation Evaluation Form
Faculty Presentation Evaluation Form
Faculty Lecture Presentation Evaluation
Generic Presentation Evaluation Form
Health Presentation Evaluation Form
School Presentation Evaluation Forms
High School Project Presentation
Middle School Oral Presentation
Interview Presentation Evaluation Form
Individual Presentation Evaluation Form
Marketing Presentation Evaluation Form
Basic Presentation Evaluation Form
Sample Presentation Evaluation Form
How to Write a Self Evaluation for a PowerPoint Presentation
Be True. Honesty is the first rule in completing a Self Evaluation Form.
Review your recordings. Listen to your voice recording and evaluate your tone in reading the presentation.
Take a look at your slides. Evaluate how the graphics and the texts are working in harmony on every slide.
Go to your content. Jot down notes of the emphasized areas of your report. Think whether these can be under the weak or the strong points of your presentation.
Start making. Arrange these points into sentences and incorporate them into a table for your evaluation form.
How to Use a Presentation Evaluation Form
Presentation Evaluation Forms have specific sections for different rubrics. Here's a list of how to do an evaluation for a presentation:
Indicate the name of the presenter.
Start by evaluating the presenter's familiarity of the report.
Next, evaluate his visual aids and content.
Listen to his oral ability and evaluate his tone.
Focus on his style of delivering the report. This includes his body language in front of the crowd.
Lastly, compute your ratings.
As the evaluator, you can also attach a Training Evaluation Form to integrate ratings with regards to the skills that the individual learned and portrayed during the training.
Medical Presentation Evaluation Form
Nursing Presentation Evaluation Form
Oral Presentation Evaluation Forms
Scientific Oral Presentation
Simple Oral Presentation
Oral Presentation Peer Evaluation
Project Presentation Evaluation Forms
Final Year Project Presentation Evaluation
Group Project Presentation
Paper Presentation Evaluation Form
Student Paper Presentation Evaluation
Research Presentation Evaluation Form
Research Proposal Evaluation
Sales Presentation Evaluation Form
Technical Presentation Evaluation Form
Teacher Presentation Evaluation Form
Vendor Presentation Evaluation Form
Workshop Presentation Evaluation Form
Three Evaluation and Presentation Techniques
Structure your presentation well by starting with a life-related introduction, then adding significant content, and closing your presentation with a conclusion and a summary.
To have high ratings in terms of the evaluation of your presentation, prepare your needed equipment minutes before you present. This includes your laptop, any possible props, and some questions to engage your audiences.
Develop a questionnaire which is appropriate for evaluating the presentation. You can state a sequence of questions, or require your respondents to write reasons and answers, or maybe use one of our forms to ease up your process from developing one from scratch.
There are a numbers of kinds of evaluation forms to be used for different occasions, events, meetings, and presentations. One of the most commonly known form is the Student Evaluation Form. This is a tool used by teachers and the school administration to evaluate their students' progresses, skills, abilities, knowledge, and how their students handle the life inside the campus. This form may also be used together with the Presentation Evaluation Form since students are given reports for a semester and their grades will also base on how they are able to deliver their assigned subjects.