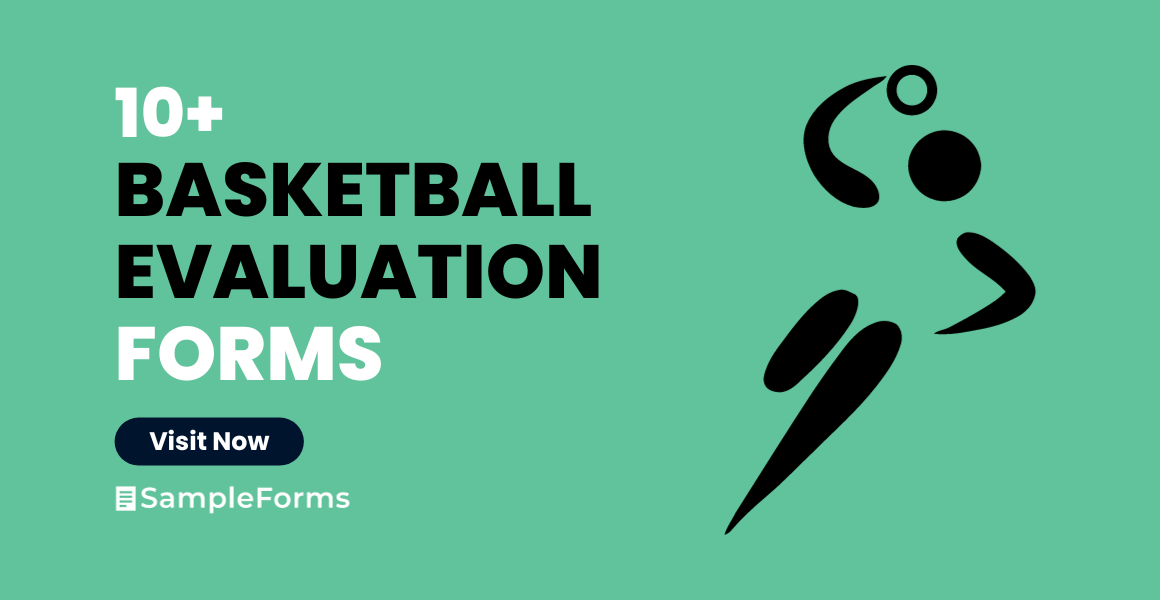 When conducting an evaluation, it helps one properly look into the value of anything. The information gained after an evaluation can help you judge about the level of quality that something brings, and it can help see if there are things that need to be improved or changed.
This is the reason why creating evaluation forms is essential to businesses as performing constant evaluations can help managers better understand the going on's in the business, and it helps employers know if applicants are well suited for certain positions. So it is important to know how to conduct an effective evaluation.
Basketball Player Evaluation
Basketball Tryout Evaluation
Basketball Official Evaluation
Individual Basketball Player
Post Season Evaluation
Basketball Referee Evaluation
What Is a Basketball Evaluation?
A basketball evaluation is something conducted to look into every aspect of a basketball team or event. These are similar to Teacher Evaluation Forms wherein it sees the level of performance that certain people bring and assess whether or not it is acceptable.
This can help see if the team needs further improvement and help those in charge to decide on what actions should be taken. So doing a basketball evaluation does more than just improve the players, but it can also help them look into what problems they have and provide them with information on how to overcome these problems for better basketball games.
What Does Evaluation Mean in Basketball?
Evaluation in terms of basketball means looking into the amount of skill of people that are involved in a certain basketball team. This does not just count the players, but also the coaches and even the referees. Each of them have their own contributions.
A good team means great players, a great coach means efficient training, and a good referee means fair and proper matches. So when it comes to basketball, it is important to factor in everything that makes each of them successful, and fix problems that could affect their performance.
Basketball Individual Player
Pre-Participation Physical
Basketball Evaluation for Coach
Basketball Camp Registration
Basketball Observer Evaluation
What Are the Organizational Benefits of an Evaluation of a Youth Basketball Program?
Doing the evaluation can help the organizers see if the method of training the children in basketball is effective or not. By looking into the factors that affect how the training should go such as the coaches and the different basketball drills, one can see whether or not certain things should be changed or improved.
It can help determine whether the conditions in which the players are being trained are good enough or not. If the area in which the organizers conducting the program seems unsafe or dangerous, or at least have a few issues, then these can be looked into immediately.
It lets the organizers know which of the players are performing outstandingly, and which of them needs further training and attention. The evaluation can help as to who needs to be prioritized in terms of skill development to ensure an effective youth basketball team.
So if you intend on using something such as Training Evaluation Forms to see if the players of a team or performing well, then do so properly to ensure that any youth basketball team's training is done efficiently and to make sure that they play well.