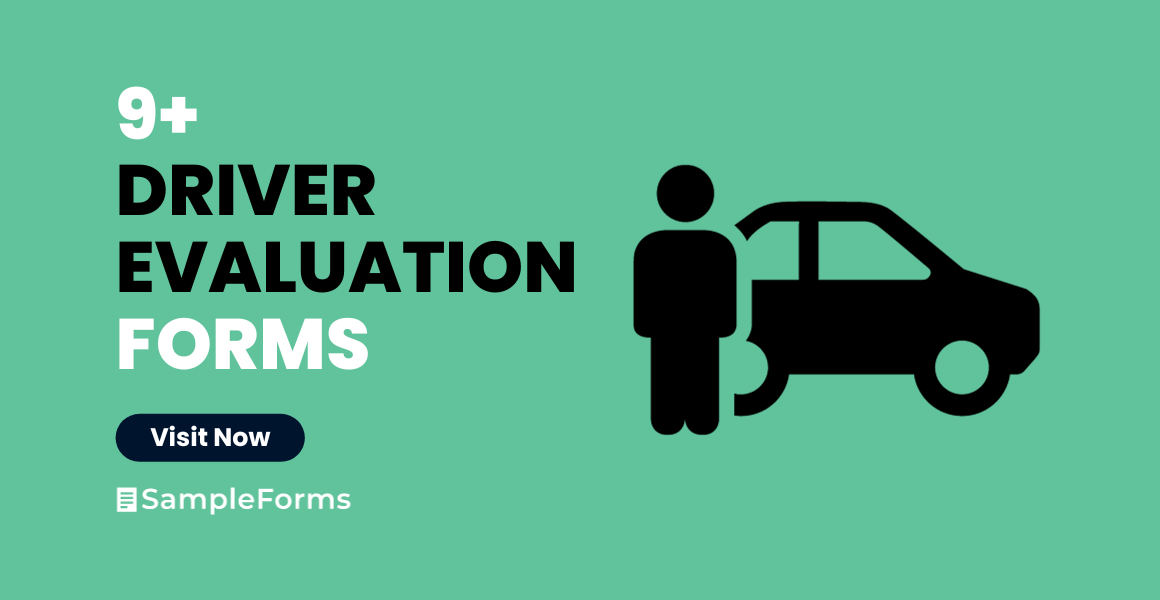 Vehicles are used every single day and for many different purposes. People can use them for merely private use or for business purposes.
However, how does one evaluate those drivers who are driving vehicles for companies? How would you assess if those people are competent enough to continue driving those kinds of vehicles?
There are Driver Evaluation Forms to help see if those people have the skill and attitude to drive specific peoples.
Driver Evaluation Request Form
Driver Evaluation Road Test Form
Van Driver Evaluation Form
Driver Evaluation Form in PDF
Driver Rating Evaluation Form
The Different Types of Driver Evaluation Forms
There are various forms for figuring out how well a person drives specific vehicles. Here are some examples of these kinds of forms:
Driver Training Evaluation Forms are forms used to assess as to what kind of drivers training a person had to undergo before he or she started driving.
Driver Interview Assessment Forms are used by companies that wish to hire drivers for their delivery services. It's to see if they're licensed to drive vans or trucks or any other vehicle that company may provide.
Bus Driver Evaluation Forms are used to see if a person has the qualifications to drive a bus for a company or a school.
Truck Driver Evaluation Forms are forms used to evaluate a person who may or may not have the necessary skills and license to operate a truck for a company.
Driver Evaluation Road Test Forms are used by car companies to check if a certain car is ready to be driven on the road or not by conducting a series of tests.
Van Driver Evaluation Forms are used mostly by those in the delivery business. These are forms used to see if a person is qualified to drive a van to perform deliveries or any other service that requires a van.
Bus Driver Evaluation Form
Driver Evaluation Form Example
Truck Driver Evaluation Form
Commercial Driver Evaluation Form
General Driver Evaluation Form
The Importance of Evaluating a Person's Driving Skill
Knowing if a person can drive well and knowing what he can drive are two very important things. If a person has a medical condition that can hinder his or her driving performance, then it's better that that person isn't handling the wheel at all. If another person is required to drive a truck, yet he's not licensed to operate one, it could lead to serious consequences.
This is why there are tests to evaluate if a person still has the ability to drive or if the person can drive much larger vehicles than the standard types. These evaluations help companies figure out if they should hire this particular person for the job of operating their company vehicles or not.
These evaluations also guarantee the safety of those people that are accompanying the driver. If the driver is competent, then it's a close guarantee that those in the vehicle will remain unharmed and safe.