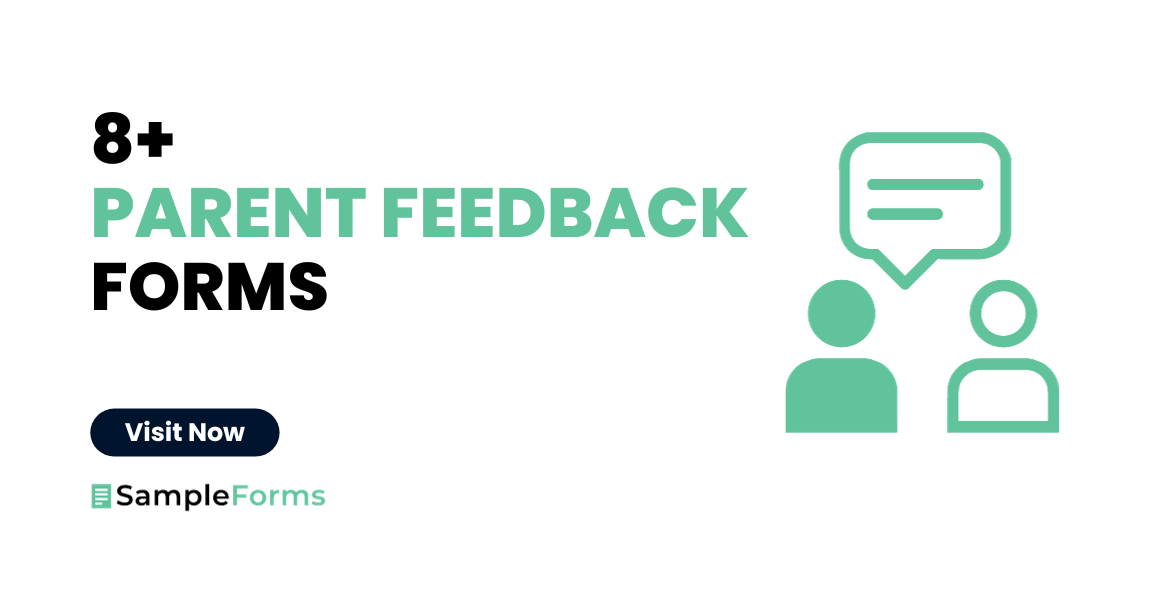 Before a student is enrolled in a school or any other learning institute, whose job is it to make sure that the institute is trustworthy? It's the parents. Parents need to make sure that certain establishments are fit for their child and possibly even for them. It's not just for their children; parents can assess training programs that were meant for them. How would they go about this?
These are when Parent Feedback Forms come into play. These allow parents to make proper assessments of certain programs or establishments made for their children or even for themselves.
Day Care Parent Feedback Form
Parent Workshop Feedback Form
Parent Meeting Feedback Form
Parent Training Feedback Form
Parent Feedback Form in PDF
The Different Types of Parent Feedback Forms
There are various forms used by parents to assess how well certain people, programs, or even facilities perform and the kind of quality they provide. Here are some examples of these kinds of forms that parents can and should use:
Teacher Feedback Forms for Parents allow the parents of a student to assess how well a teacher is educating their own child.
Parent Training Feedback Forms are used by parents to assess how well the parent training programs they participated in were conducted.
Parent Meeting Feedback Forms are used by parents to assess how well a meeting of a certain establishment went. These are especially useful when parents attend meetings that concern their children or about other concerns that relate to family matters.
Day Care Feedback Forms are used by parents to evaluate how well a daycare is at handling their child and if the daycare is suitable for their own child to stay in.
Parent Conference Feedback Form
Parent Feedback Form for School
Parent Feedback Form Example
Parent Feedback Form for Teacher
The Importance of the Feedback from Parents
Parents can give very important feedback, especially when it's something that concerns their own children. Parents can give insight that most people who don't have children wouldn't be able to understand or won't be able to give.
Parents who attend programs that can help them become even better parents need to know just how well these programs work. That's why there are also Workshop Feedback Forms that allow parents to figure out just how trustworthy these parent programs are.
Parent feedback can ensure that some facilities or services can improve or even change. This is especially true when these services involve their children, as parents will not hold back any criticism so long as it improves the condition of the facility or service that their child is taking part in.
Parents are a source of valuable information, and it's not just one person that gives feedback; it's two. They can both decide and make a collective decision that can benefit both parties.