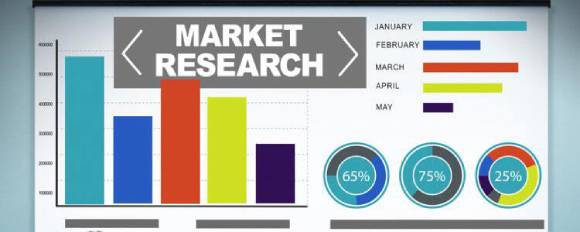 Online retailing is booming as ever, as it was in its early days. And because of that, you also want to know what your customers want or need. Despite not having a business degree, you did, however, understand the importance of market research in your line of business. So, you begin to formulate ideas and ways on how to do it. One of the brilliant ideas that you came up with is the use of questionnaires and survey forms that you mean to post online through social media. And since you're using the internet as a business platform, you also want to maximize its use as well. So, you then set out and search for Market Research Forms to aid you in doing market research for your merchandise.
What Are Market Research Forms?
Preferences are intrinsically unique as individuals are. Thus, in the buy-and-sell business, Market research forms are very helpful in letting you know what buyers want and need individually. They are forms that help companies, like yours, understand what individual consumers need and want when purchasing products or availing for certain services. Demographics largely determine consumer preferences. In an article by Penn State University, it says that demographics can help you in understanding your customers well according to their age, gender, religion, and race. So by determining your customers' wants and needs, according to their respective demographic groups, you can, in turn, also determine what products and services you can offer to them. These forms, in a nutshell, lets you paint an accurate picture of what your customers prefer and show them that you place that much importance on their needs and wants.
FREE 6+ Market Research Forms in PDF | MS Word
1. Market Research Questionnaire Form
2. Consumer Market Research Survey Form
3. Market Survey Research Questionnaire Form
4. Market Research Cheat Sheet Sample
5. Sample Market Research Questionnaire Form
6. Market Research Survey Questionnaire Form
7. Market Research Questionnaire Cheat Sheet
What Is Market Research?
Whenever you're wondering what your customers are looking for in a product—whether it be specific brands, color, shape, and so on—you also start putting yourself in their shoes and ask yourself questions. "Will this product make me look like Gal Gadot, or will it make me look more like someone who's been hit by a baseball bat, a thousand times?" Often, asking yourself such questions would likely end up with answers based on your individual bias towards the product that you intend to sell. So to help you know what your customers need and want, conducting market research helps you determine customer preferences by looking into what makes customers tick or what they, secretly, desire the most.
Market research is an activity taken by businesses to collect demographic information on customers' preferences and consumer behavior. Such activity can be traced back to the golden age of radio in the '30s up to the '50s. It is during this time that radio advertising started to hit the airwaves and that businesses began peddling their products to the average Americans since the radio is a staple feature in American homes. As a consequence of radio advertising, market research gains more investment due to the amount of demographic information revealed by the audience.
Today, market research is done in many ways and uses a variety of tools and outlets, as well. The most common type of market research are done by online surveys and questionnaires, which usually pop-up in your favorite sites such as Facebook, Instagram, Twitter, and even on Youtube. It may seem annoying to some viewers, but it doesn't erase the fact that businesses still place weight on consumer opinion.
How to Make a Market Research Form
As an online retailer, you don't have that much resources and capital to invest in marketing tools or avail for the services of a marketing firm to determine your target market's preferences. Because of that, many of us would instead go DIY on everything than spend a precious amount of money that could be, otherwise, spent on expanding our inventories. And, without further ado, here are the steps on how to make yourself a Market Research Form to help you determine what your customers look for in a product on a budget.
Step 1. Pick a Market Research Form Sample of your Liking
Market research forms come in many varieties, and this article lists many of them. And to help you decide, choose the ones that you feel comfortable working with or something that accurately fits your purpose. After selecting the right one for you, click the download button so that you can customize it and make it your own.
Step 2. Edit the Market Research Form Sample
Edit the market research forms sample after downloading the one that you chose. The form sample already contains the necessary tools that you need in conducting market research. However, you can always replace those with the ones that fit your purpose. Also, don't forget to place your business name and logo to make the market research forms, indeed, your own.
Step 3. Save and Store the Market Research Form
Save and store the market research form right after you're done editing it. Saving your Market Research Form on your computer allows you to access, redistribute, or reprint anytime you need them. You can also opt to save them using online storage platforms such as Google Cloud.
Step 4. Post the Market Research Form Online
After you are done with the previous steps, post your market research form on your website or social media. We can't deny the fact that people choose to hang out, more often, on the world wide web than hang out with their friends and loved ones in real life. So that means that posting your market research form online enables you to reach a wider audience; thus, the likelihood of receiving feedback from them. It is best to link your submit button to your store's email so that you can check them from time to time.
Step 5. Print and Distribute the Market Research Form
You can opt to print your market research form if you wish to go old-school as people do in the '90s. Although this step is unnecessary, however, handing out printed market research forms to your customers will make them feel that you genuinely care about their opinion. This also enables you to collect the needed information in real-time, as well.