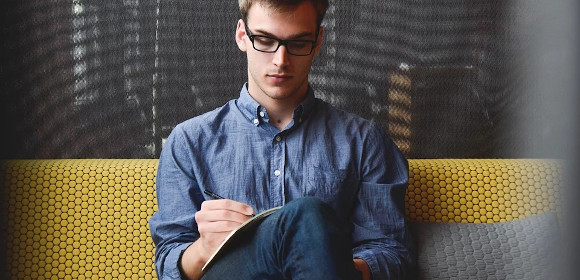 It is not enough for a person to care about the community. It takes the entirety of society to strengthen the essence of belongingness and solidarity within. A community is a group of people with different personalities and needs. And these disparities have resulted in some challenges among suburban, urban, and rural communities. To evaluate the effectiveness of community programs, public representatives usually create and prepare forms such as a community service report. A community form is an essential tool used to make sure that all community-based programs and processes follow a formal approach. The content of each community form varies, so as its purpose. Since the community is everyone's safe abode, logging all the activities within the vicinity is a must.
FREE 50+ Community Forms in PDF | MS Word
These forms help in ensuring that all community activities follow a formal procedure. Community forms enable you to gather essential data for your specific needs.
What Are Community Forms?
Since time immemorial, the community exists to ascertain the chances of survival or protection of the people through the interaction occurring among them. The community has vital components, including an effective community leader with supportive and well-informed people aiming for progress. There are social determinants that influence the pace of community development—social exclusion, poverty, education and employment deficits, and homelessness. For you to accommodate these concerns, you need to organize community services and programs that your people can gain from your leadership.
Since a community is also a never-ending cycle of projects and practices, the authorized personnel must make sure that everything is on record. The community forms make this concern possible. Community forms are documents used in keeping records. It aids in easy navigation, especially when there are new projects that need previous records as the basis. Moreover, community forms are also helpful in ensuring that all community members receive assistance, support, and community service equally. With these forms at hand, it will be easy for the community leader to organize activities that nurture the essence of one community.
A community is not only about what unites the people, but also what defines them. Nearly all people believe that the more urbanized the community is, the more problems it faces. At some point, a 2018 survey supported this notion. However, the said survey has also found that it is not solely about geography, but also with demography. There are three community types defined: the suburban, urban, and rural. If you conduct community assessment among them, you will think that problems vary from each type. But that is not the case. The survey's results showed a close percentage between urban and rural people, saying that their major problem concerns the drug addiction. Urban areas are much dense in population compared to rural areas. In figures, urban has reached 50% of respondents that view drug addiction as the primary problem and 46% from the rural areas.  So, how come figures are almost alike? The existing local concern structures the idea that there is a possibility that local issues are connected to the socio-economic status of the people living not only in the place where they live.
What Are Community Forms For?
Since a community is a group of people who lives in one locality, the possibility of conflict is undeniable. The community forms function as the record keeper of all happenings within the vicinity. It is used to file for a complaint, request, assistance, or else as registration for someone's planned business or activity. Community forms help make the community have a much-organized state where every member can freely make a living. These forms help maintain the community service documentation essential in identifying the best practices to help the community function appropriately. Some of the commonly used community forms include church community service form, volunteer community service form, or community membership form. The way you design these forms will depend on its purpose.
One of the popular programs or activities that community leaders offer to the youth is the community service. This program allows both high school and college students to engage themselves and become active in volunteerism activities. The bond that this activity creates is fundamental in sustaining the life of a community. Through community forms, all programs will be under strict monitoring. Forms, apart from documentation, are someone's reports of finished tasks for a period. If the community members are active, the community will be known for its outstanding performance as a whole.
In contrast, if the community fails to respond to society's problems, these forms are also beneficial in determining its causes. Thus, community forms do not only reflect how local leaders function in a community but also the problems evident in the area. Data are essential when eyeing for community strengths and weaknesses.  
How To Create a Community Form
Creating a community form can keep you on budget. However, if you want to save much of your time and don't want to design from scratch, there are community templates displayed on this page for you to edit and use. Upon designing your community forms, you have to consider the standards and elements all forms must contain. Before you start crafting, you refer to these tips along with your draft creation. The tips mentioned below can help you decide whether you've created much or less of your forms. 
1. Make It Simple
The most common yet effective way to create a community form is to maintain its simplicity. For you to do that, you have to prepare a draft first. Your draft will include the initial information and format that you want your forms to look like. You have to remember that you should only include the information that you need the most and set aside those that are unnecessary. In simplicity, you will find convenience. For all those who will use such forms, including you, would be at ease since the documents are understandable enough to follow and fill in.
2. Include the Needed Parts
Right after ensuring that you've got the simplest and the easiest form to use, you must learn how to weigh the details you include in your forms. Your draft will help you determine the sections you must add or eliminate in the layout. For example, if you are designing a project agreement form, you need to search and review practical ideas that a project agreement must contain. There are lots of them online. Some are available in templates that are easily editable for your convenience.
3. Consider Space
In this particular case, you need to consider space when putting up your information in it. The main reason why you need to do this is that there are times that specific sections require you to fill in long sentences and short responses. When you think about this ahead of time, you will be able to come up with a layout applicable for your use. Also, you will be less likely to spend another time editing your forms to apply changes.
4. Make It Reusable
Most forms nowadays are kept inside the office for documentation. Since most of the transactions happen online, you may try to use those forms too. You can keep an electronic version of the document, so it will be easy for you to adjust the content when needed. You need to make it reusable so you can save time in creating a form all over again.
FAQs
Community forms are effective tools in keeping all your transactions in a safe place. These forms can aid you in how you can work on your own and how you can effectively contribute toward the betterment of society. A community is a family. With a family wherein different people have distinct functions, you have to set standards first. And following these standards is a must to achieve a more livable community.