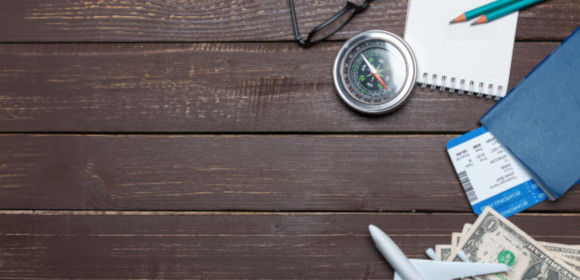 Do you enjoy watching the clouds go by without realizing that an hour passed already? You may be a nephophile, a person who loves the clouds. Perhaps you noticed the birds flying in a specific direction at a particular time of the year. Well, these migratory birds are quite hardworking species. Like these birds, humans have their reasons for living in another country.
FREE 31+ Migration Forms in PDF | MS Word | Excel
1. Migration Application Form
2. Migration Certificate Form
3. College Migration Form
4. Migration Form Sample
5. Migration Course Form
6. General Migration Form
7. Migration Detail Form
8. New Migration Form
9. Candidate Migration Form
10. Migration Registration Form
11. Student Migration Form
12. Migration Assessment Form
13. Basic Migration Form
14. Duplicate Migration Form
15. Simple Migration Form
16. Bank Migration Form
17. Office Migration Form
18. Ration Card Member Migration Form
19. Inter College Migration Form
20. Migration Review Form
21. Migration Skills Form
22. Migration Transfer Form
23. Migration Information Form
24. Migration Issue Form
25. Motor Vehicle Migration Form
26. Professional Migration Form
27. Provisional Migration Form
28. Migration Statement Form
29. Migration Notice Form
30. Study Migration Form
31. Migration Signup Form
32. Migration Conversion Form
What Is In A Migration Form?
Migration is a regular occurrence. Some animal species like birds, whales, and geese exhibit migratory patterns. Unlike humans, these animals use their abilities to travel. Winged animals flap their wings repeatedly to reach their destinations, which, by the way, counts to thousands of miles. Underwater animals travel miles of ocean water to enjoy warmer waters where food is abundant. We may have different modes of transportation, but there is a common ground why species migrate. The search for food and better living conditions force us to go against the risks of traveling.
However, animals can freely transfer from one place to another. No immigration officer will stop their entry on another territory. The only threats to their travel experience are the weather conditions and the existence of their predators. Humans, on the other hand, require a handful of documents that serve as proof of good intentions. Aside from that, an immigrant must adapt to the culture. A lot of considerations to think about, and it all starts with a migration form.
Migration forms are formal documents stating the intention of an applicant to move out of the country. The process is tedious. You must not only be physically healthy but also mentally and financially ready. A famous proverb tells us that there is a way when there is a will to do it. The migration process for humans is tiring, but if one is motivated enough, he or she can make it through.
There are three general steps to complete before issuing a migration certificate. The first step is to complete a migration form. The contents of this form ask for your personal information, age, and names of dependents, work and educational history, and emergency contacts. It may also give a checklist for the supporting documents such as medical insurance, acceptance letter by the university, job offer by the company, and bank accounts.
A Vagabond's Story of Migrating
The second step to complete a migration process is to have a definite and justifiable reason. Each one of us has a story to tell. However, immigrant officers would want to know your true intentions. These people lend their ears to listen. With proper training, they also can tell which stories sound unbelievable. If you feel skeptical about your reasoning, prepare supporting documents of any kind, such as legal statements and bank slips.
One way or another, life molds us to become vagabonds. If you are unfortunate enough to grow up in a third-world country's soil, searching for better opportunities in higher ranking cities becomes the source of your courage. Ironically, some people living in cities hate the kind of business-focused and fast-paced lifestyle. The tendency of these people traveling to unpopulated areas increases as they reach an older age. At the premium stage of life, sometimes, a peaceful environment is the only thing you will ever need.
As reported by the International Organization for Migration, there were approximately  244 million international immigrants in 2015. Imagine a large number of people adapting to foreign cultures in pursuit of something that may give their lives a better meaning. In general, a vagabond's story of migrating has five distinct categories:
Economic-driven Opportunities
While it may be true that money cannot buy happiness, we all need money to survive the systems created by societies. Food and water, the basic needs of an individual, are not available on the streets for free unless there is a city-wide donation drive. The breadwinners of the family work hard to suffice his or her family needs. For business-minded people, investing in a country with lesser tax pay would be the perfect place to operate their business. The flow of the economy between countries contributes significantly to this migration process in humans.
Our family ties are unbreakable, even amid hate and anger. Being related by blood automatically grants us the emblem of responsibility to take care of them. Reuniting with family members is another motivation to bring the whole clan outside the home country. On the side of the coin, seeking for quality education is another social aspect associated with family obligations. The competitive playing field we have today makes it more difficult for illiterate people to find a good life. That is why parents invest most of their income for the education of their children.
Living in a country that struggles with keeping a steady supply of the source of their goods can be a motivation to migrate. Nobody is an island, but no person in their right state of mind would also benefit from a place with no resources. There must be an agency in charge of overseeing the security of resources so that citizens would not panic at the thought of a crisis.
Between Two Opposing Political Standpoint
Politics is dirty. Former British Prime Minister, Winston Churchill,  once said, "Politics is almost as exciting as war and quite as dangerous. In war, you can only be killed once, but in politics many times." Because of different cultures, countries can have opposing political standpoints that result in wars, discrimination, and persecution. If you like reading history books, you can imagine the main picture of how politics shaped a big part of the world we have today.
We all need space to think clearly. However, places with a high population density cannot do this literally. But, there are research studies that found a positive effect on the survival mindset of people in crowded countries. Oliver Sng, a researcher at the University of Michigan, claimed that people exposed in populated areas make its citizens think more for their future. The competition for resources boosts their motivation to strive harder for that better life. Although, some people dislike dealing with a large crowd every day. A dense place experiences traffic and delay of services.  Who would want to waste some time waiting?
What Are The Necessary Documents to Prepare Before Migrating?
After getting approval for the first two steps, the last step would be to prepare yourself financially, physically, and emotionally. Different countries have a unique way of assessing applications for migrants. You have to double-check the necessary documents that you will bring on your scheduled flight.
The following may not be the complete list you need. Still, these are the standard requirements: birth certificates, passport, resident card, taxpayer identification number, social security card, arrival and departure record, employment records, bank account statements, health records, and family records.
You must be physically fit to travel. Medical expenses are quite costly. A single shot of vaccine can cost you around $20 or more. Vaccination requires three shots. While the deliberation is ongoing, allot some budget for your health. It may be a different case when you travel to cure your disease.
Culture shock is a real phenomenon for immigrants. Get emotionally ready for this battle because the adaptation process is not an overnight procedure as a start, practice open-minded thinking. Read about their cultures and traditions. When you try them in person, appreciation comes naturally.
Moreover, the unequal distribution of wealth because capitalism is another factor to consider. Some countries pay a high amount of tax and display exceptional living cost standards. If your pockets and wallets are not financially ready for this situation, you are in grave danger. Because if you cannot renew the necessary documents before the deadline, you will have a red tag, and there is a corresponding consequence for such.
How to Create A Migration Form
Moving from one border to another requires careful deliberation, which can take months before knowing the results. Typically, a migration form can have lots of sections. The details asked in this form are essential in an applicant's identity, so treat each aspect with utmost care. Here are some tips for creating a migration form minus the stress of putting the elements together.
Step 1: Provide A Unique Reference Number
A unique reference number serves as a key given to each applicant with their names on it. The probability of mixing up the migration forms can ruin the reputation of the government agency. Although no system is perfect, minimizing mistakes similar to this scenario boosts the effectiveness of the migration process. Reference numbers are a good indicator of sorting data by date filed. Keeping these records in an organized manner through reference numbers lessens its probability of getting lost.
Step 2: Ask For The Applicant's Basic Information
The essential level in a form is to ask for the applicant's name, current and permanent address, birth date, age. Gender and contact number. Other details connected to the applicant, such as proof of matrimony, employment history, and financial records, are part of the additional sections. Provide these details freely because either way, the immigration officers will do a background check on you. That is still a point of no return. It is worse than a nightmare to spend nights behind bars in a foreign country. Because of no citizenship rights, there is a higher chance of abuse on your part.
Step 3: Understand The Reason For Migration
As discussed above, people can have different reasons for transferring homes. Some applicants apply only one category for their purpose, while some may exhibit a combination of the mentioned categories. If you allow freewriting style for the justification of an applicant's intentions, then do so as long as it meets the requirement that the evaluator can grasp the story behind the migration.
Step 4: Ask For Supporting Documents
If possible, include a checklist for the necessary documents and additional actions that an applicant may undergo, especially for cases of missing documents and fake ones. By doing so, an applicant's chance of feeling intimidated on the immigration officer reduces.
Step 5: Include Remarks or Evaluation Notes
Again, the process is lengthy. By submitting a migration form alone, it can consume a considerable amount of an evaluator's work hours. To have a more efficient process, adding remarks or evaluation notes at the end of the document can help shorten the duration of the process. We also do not have superpowers to remember each applicant and their struggles. Jot down notes, if necessary.
Getting to places is a dream come true that not everyone can achieve. Watching the birds fly makes me remember how finding better pastures is not a joke. You disregard the risks so that you will feel the satisfaction of pursuing something you love. Migration is a tough one, but let your character be more robust.