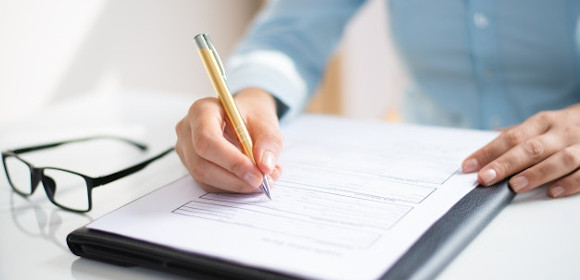 Maintaining wellness is a satisfying feeling particularly when a certain disease or injury got healed after a moment of suffering. However, simply waiting to heal is not always the right approach because there can be other ways to quicken the healing process like taking therapy. Therapeutic processes even help more than physical aspects by also aiding emotional, mental, or psychological aspects in life. Any document and data related to therapy can be managed through a collection in therapy intake forms.
FREE 31+ Therapy Forms in PDF | MS Word  | XLS
1. Clinical Therapy Request Form
2. Outpatient Therapy Request Form
3. Physical Therapy Form
4. Therapy Request Form
5. Physical Therapy Authorization Form
6. Therapy Form Template
7. Therapy Services Authorization Request Form
8. Therapy Prior Authorization Request Form
9. Therapy Form in PDF
10. Therapy Request Form Sample
11. Therapy Fax Request Form
12. Therapy Extension Request Form
13. Therapy Intake Form Template
14. Therapy Prior Authorization Form
15. Therapy Authorization Form
16. Therapy Authorization Request Form
17. Physical Therapy History Intake Form
18. Occupational Therapy Referral Form
19. Music Therapy Intake Form
20. Online Therapy Consent Form
21. Paediatric Occupational Therapy Intake Form
22. Physical Therapy Referral Form
23. Medication Therapy Review Form
24. Rehabilitation Therapy Form
25. Children Therapy Form
26. Therapy Program Reference Form
27. Rehabilitation Service Therapy Form
28. Therapy Consent Form
29. Infusion Therapy Referral Form
30. Therapy Service Request Form
31. Therapy Referral Form in MS Word
32. Therapy Log Form
What Are Therapy Forms?
A therapy form is a general term used for all documents gathered involving therapies. The materials may refer to a therapy application, patient intake, insurance, and more. While these documents have something in common, which is related to therapies, it is still important to differentiate each because maybe a therapy application form got mistaken by clients as another therapy form, and clients can get confused there. What matters most is that the sheets got used according to their purpose and that correct information will get placed to manage therapies efficiently.
The importance of using these forms is nothing to underestimate because there may be a need to track some patients, perhaps, and the essential information stated from some documents can help identify such people. In another example, there could be insurance coverage that needs to get clarified, like surgery insurance verification. For anyone interested in undergoing therapy, the documents to process ahead must get reviewed because there are costs at stake here. Paying for the therapeutic service is one thing, and the other is health because services given can affect health in general. Being sure of what to pay and receive will be necessary.
What Are the Benefits of Therapy Forms?
Any therapy form prepared professionally will be useful, and a bunch of advantages will be present. To identify each function from these documents will matter in case there are doubts about how helpful those are. Some of the notable benefits expected there are the following:
Reliable Documentation

It is vital to have documentation in any critical process, particularly in therapeutic applications. Situations might get encountered wherein accidents happen like facing further injuries because of receiving the wrong kind of therapy. People have different health problems, so using the same treatment for everyone is not how this works. Counseling is even part of the program to ensure that correct services get managed. With documentation, there is proof that the patient and business agreed for services to happen. Reading all the details before signing forms is crucial to avoid problems afterward.

Online Compatibility

The therapy sheets need not be in hard copy all the time because sending those forms online is allowed too. Having other options on how to send or receive documents is essential, as it is even more convenient to process things via email than in papers. For online sheets, it remains a must to maintain security, though, as others may get access to some confidential information. Confidentiality gets respected in particular businesses, so no private information shall leak.

High Success Rate

With details mentioned and specified on the documents for therapy, lesser chances of failure would happen about confirming details and processing the program for healing. Maybe there were issues before whether someone is allowed to proceed with the plan or not. With an informed consent form, there is clarity that the patient understood and received consent to continue. Even papers can be that powerful in continuing or ceasing the process, so these forms should not get belittled.
The House of Representatives' Bill: Therapy Dogs for Veterans with PTSD
Some people that need some care and therapy are military veterans who have post-traumatic stress disorder. On February 5, 2020, the House passed the bill involving how veterans partner with therapy dogs to help them live better and receive treatment. Nonprofit groups even got included where the training fees for dogs will be part of the coverage already. A lot of severe cases in PTSD occurred to such veterans, and therapy with trained canines may help improve their welfare. This program is an excellent example of really doing something that can benefit lives and also appreciate the importance of therapies.
About therapy forms, ensuring that every veteran will get paired with a canine is an important consideration. This idea relates to how significant the benefit of documentation is among these sheets because tracking who receives and does not receive will get managed with reliable sources of information, and those are the therapy documents. If the bill really got taken seriously, then the majority of veterans must at slowly benefit from it and its effectiveness can get realized after a careful evaluation of all findings among documents.
What Are Present in Therapy Forms?
Behavioral, mindfulness, and physical therapy assessments are some examples that can make therapy forms different. However, there is also similar stuff to find from such sheets despite having various types and categories. Familiarizing those common examples will be essential to ensure that the significant parts will surely be present on similar forms to create. These standard parts are:
Basic or Personal Information

Identifying names are commonly involved in documents to recognize who will receive therapy and who gives the treatment. The details mentioned can even help in reaching out to such individuals via contact information. Some information will be worth gathering. Like in psychology, professionals may not know how to profile clients without some background details. Thus, profiling will get easier after having personal information.

Service Details

Everything involved in therapies like the schedule, activities, price, and the like will get finalized through the service details. This part is where the main content becomes around and no error should be present to prevent further issues. Before receiving physical therapy, for example, a body massage consultation and checkup could be suggested through the services first. Additional details from those therapies will get discussed here.

Signatures

To check if all parties had an agreement through the documents, one only needs to view if signatures are present. Those signs bring confirmation that everyone has read the content inside and agreed to its terms. By reading and reviewing all the details, nothing would have to compromise the result in turning wrong since what was expected and mentioned through sheets must be met in reality soon.
How to Make a Standard Therapy Form
Perfecting the process of creating therapy documents may seem complicated, but that can transform into a more straightforward process after identifying essential ways in making those that fit standards. Giving effort at coming up with these sheets should never turn out as a bother because the outcome will be worth it in something that got planned. Here are the helpful steps for making acceptable therapy forms:
Step 1. Specify What Therapy Form the Document Is
It already got stated that various types or kinds of therapy forms exist. Thus, the need to specify the document cannot get forgotten. It helps to label the name on top of the sheet if it is an intake, evaluation, or patient registration form. Giving identity on what the document is reduces mistakes of assuming what the purpose of such materials involved. Making the sheet too generic would only have people doubt its function, and that cannot be good.
Step 2. Choose a Template and Begin Formatting
There are many templates to select from, and spending time to test such examples will be recommended. The chosen template will eventually be customized, starting with the format. Adjusting the format means there are necessary adjustments for the spacing, font style, sheet size, and others. The formats affect the entire look of documents, so if something looks unpleasant, modifications become required to improve the output slowly.
Step 3. Take It Easy
Everyone will appreciate the documents that enable a hassle-free experience. For example, the form can have instructions to get rid of the vagueness on what must get done or not while jotting down info there. Sometimes simplifying the details will make a better impression than making things more complicated. Another way of keeping things less stressful is by changing some of the complicated words or omitting the unnecessary ones. A brief sheet but with complete details will be much better.
Step 4. Arrange the Details Well
Maintaining a well-arranged set of information will increase the factor of keeping the document easy to work with. Maybe there lays no introduction to what the material wants to portray or that what to present last got stuck in the body of the sheet. By arranging, that means proper sequencing of details will follow. Keeping an organized document also works by making the appearance of pages clean as the presentation itself already leaves an impression. Making lengthy forms may tire out whoever plans to process it, and a simplified version would be much more appreciated.
Step 5. Conduct a Review on the Full Form
A detailed review in looking at the document as a whole is a splendid way for reassuring a great result. Those reviews are an excellent time to evaluate, like in checking the spelling of certain words and labels or if there is any missing info that was absent yet. Reviewing is not enough because there are aspects that can be changed or edited in the long run too. The goal is to end the entire sheet with the correct details until no mistake gets seen in case the forms get submitted or processed already.
While the cliche health is wealth keeps on getting mentioned, there is no denying that such a simple statement remains true. Getting sick, injured, or any suffering will surely be a nightmare, especially with great pain involved. Thus, welcoming practices like therapy are encouraged, especially if the right processes get done for health improvement. Without completing and specifying the details through printable, downloadable, and editable therapy forms, the conventional treatments might not get completed successfully.