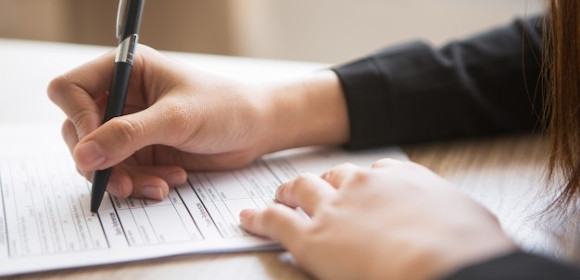 As they say, businesses make the world go round. Businesses have been at the forefront of shaping how humans see the world throughout history. In this setting, people give some mode of payment to the seller in exchange for the item or services that they require. And then, the seller lists the transaction in their payment form. Payment forms are excellent means to help merchants know how much is left in their inventory and helps them keep track of who they made transactions. Know more about the history of the payment forms and its functions by reading further!
FREE 51+ Payment Forms in PDF | MS Word | Excel
1. Secretary Payment Form
2. Fee Payment Form
3. Payment for Service Requested Form
4. Tax Payment Voucher Form
5. Preauthorized Payment Form
6. Payment Receipt Form Sample
7. Third Party Payment Declaration Form
8. Standard Format for Payment Form
9. Bill Payment Registration Form
10. Auto Premium Payment Service Form
11. Payment of Educational Grant Claim Form
12. Corporation Final Payment Form
13. Individual Income Tax Payment Form
14. Payment of Visa Courier Fees Form
15. Bonus Payment Form
16. Tax Challan Payment Form
17. Vendor Payment Enrollment Form
18. Premium Payment Mode Form
19. Controller Office Payment Form
20. Payment Information Form
21. Business Tax Payment Form
22. E Payment Authorisation Form
23. Home Renovation Payment Form
24. Payment of Tax Form
25. Retirement Payment Form
26. Fiduciary Payment Voucher Form
27. Provident Fund Payment Form
28. Intermediary Trade Payment Form
29. Payment on Death of Subscriber Form
30. Credit Card Payment Form
31. Card Payment Method Form
32. Payment Authorisation Form
33. Vendor Payment Request Form
34. Cash Payment Global Pay Request Form
35. Pension Payment Form
36. Child Care Payment Form
37. Travel Request Payment Form
38. Electronic Payment Receipt Form
39. Employee Expense Payment Form
40. Project Authority Payment Form
41. Payment Coupon Form
42. Authority Automatic Payment Form
43. Electronic Transfer Payment Form
44. GRA Payment Request Form
45. Working Family Payment Form
46. Pay Out Payment Form
47. Redirection Benefit Payment Form
48. Invoice Payment Form
49. Casual Worker Payment Form
50. Recurring Payment Authorisation Form
51. Contract Application Payment Form
52. General Payment Form
53. Alternate Payment Form
Why Do You Need a Payment Form?
Modern businesses flourish not because merely because of luck or of wealth but because of management. Management entails the overall assessment of the company. How does one do such a thing? Business leaders look at all of the payment forms since, in these payment forms, one can understand the sample financial status or progress of a company. Is the company gaining more profit? Is the company using new trends? Look at the payment forms and see for yourself. Only those who have the analytical eye and mind may get to see patterns and results just by viewing the payment forms.
Sample payment forms help gathers a customer's demand since such data is crucial for a company's sample assessment. Data gathering is always a needed process for companies. To be able to sell your products, you must know who is your target market, and you must know what they want. Knowing what products are popular and what items are not is relevant to create more ways on how to better cater to one's customers. Catering to customers' demands is always the main objective, and what better way to know if the customers are satisfied is looking at the mentioned files. If customers buy a product countless times, then it means that the business is doing an excellent job of supplying what the customers want.
Aside from knowing what products or services are popular nowadays, payment forms are highly sought-after during an audit. These financial statements contain transactions and billing sections. Auditors need such data so they can assure the company an accurate computation of the overall finances. If the company cannot provide such papers, then, sure enough, the calculation is not going to be accurate. The auditor, in this case, will go to the head and ask for the missing papers, so the computation of the company's funds will be accurate.
Strengths and Weaknesses
Most modern business persons integrate payment forms into websites, for these are easily accessible and are conveniently portable. What people do not know about are the dangers of online payment forms. However, this is not to state that people should avoid online forms entirely as a mode of payment. Even offline or printed papers have some limitations to their functions and can't cater to all aspects. Online and offline payments have their strengths and their weaknesses. One mode should not be given much priority over the other for both functions differently, and each of the mediums contributes to the business transactions. Here are some examples of the benefits of using online and offline payment forms.
Online Payment Forms
Advantages – Nowadays, people see online sample forms as suitable for this time of technology where people want everything convenient but also instant. Online forms save time for the filling up of the file only happens in a few clicks. It is immediate and hassle-free on your part since you don't need to buy papers, pens, printers, etc. for the process to happen. The client does not need to go to the store or office to file the form and submit it. The client may only open a website and click to fill up the online form and submit it. It is that simple.
Disadvantages – Despite the convenience of online business forms, these types face a different problem. Since these documents are web-based, these are susceptible to online attacks. A person who is knowledgeable in the field of codes can quickly enter your company's site and any of the forms and content. There are countermeasures for such instances, but you can never be sure. The hacker might be so skilled, or the defense system might not be that guarded. Even if you do have a backup in Google drive, that too is susceptible to hackers. But rest assured that Google's team will defend your backup.
Offline Payment Forms
Advantages – In contrast to online forms, this type's strengths lie in its invulnerability from hacking. Once the documents undergo printing, the content cannot follow any change any more. Sample online business forms are more susceptible to change since hackers may breach the website and tinker with the contents. However, it is not the same for printed materials. In this sense, printed materials, especially official government documents, are safe from such attacks. And like we mentioned, once printed, no external factor can tinker with the contents of the document. If people use white ink or other methods to change the content, the result only ends in making the paper messy.

Disadvantages – Although printed papers invulnerable to tinkering, people may mimic the structure of the document and then write new content. In this sense, the material is indirectly tinkered. The original stays the same, but the new copy is changed. Another con for this type is that it is highly vulnerable to external factors. While online forms are safe from such, printed papers, take more damage from water, fire, accidents, etc. People must carry this type with more precautionary means since the paper is very fragile. One accidental tear will cost you the validity of your document.
The Price of Technological Progress
In recent years, humans have gone far with the aim of technological progress. With this great leap, businesses saw that people are discarding manual manners and opting to move into the realm of technology. Business transactions, such as payments, are much convenient and faster than the manual method. With a quicker process, a business will not have trouble with customers complaining about payment methods. Customers can merely payment anything on their phones in the comfort of their homes. With this, most transaction papers and processes follow online integration. Gone will be the days of waking up early to be the first one in the sample billing line.
There is a downside to technological advancement. High-speed enhancements improve the quality of communication between the business owner and their customers. However, when the process becomes faster and convenient, people tend to become overly dependent on it. There is nothing wrong with dependency, but too much of it is dangerous. Too much dependence hinders personal progress. One must be careful in the new world of technology, or else they will get lost in its temptations.
How to Create a Payment Form
Payment forms are useful sample financial statements for companies. These files let customers have the means to pay the company and take note of the total amount. The total must be accounted for since it serves useful when an audit occurs. Make payment forms to help your company achieve a medium for recording finances and maintain customers to know the process of paying for their purchases. Here are a few tips on how one can create a better payment form. Do note that these tips aim to help you innovate your payment form output.
Step 1: Distinguish What Type
When creating the output, know that payment forms are numerous in terms of variations. There is no single payment form. Look at the samples we prepared above and see for yourself. Look carefully and see how these examples function and what purpose they hold. Study them thoroughly before you select what type of payment form you will create. Be sure to choose one that the company needs right now, so you won't have to waste your time building a document that the company can opt not to use for the meantime.
Step 2: Place the Company Details
The company image is one of the essential things that must be evident in your output. Whenever you create any document, be sure to place something that will remind the clients that this is the company's property. As much as possible, you must include the company contact information such as the email addresses, mobile number, hotline number, and street address. At the very least, there is some way that the clients may vent out any complaint or feedback regarding the company's services and products. This action helps build trust between the company and the clients. It is a must that the relationship to manifest and progress further so the client will come back for sure and purchase your products.
Step 3: Keep the Form Clean
There is nothing better than looking at a clean and orderly form. A messy payment form is irritating to look at by anyone. Make the sample form cleaner and organized. You may add a table to help keep the orderly structure of the payment form. Look at online references and see how other people construct their payment forms. Do not look at one reference alone as your basis, but make sure to examine more models for this. Compare and contrast the models and see which patterns you can discern from them. Know what patterns help make your output clean and straightforward yet professional. You do not need too much on your output. As they say, minimalism is the best route to take. So keep the production clean and straightforward as much as possible.
Step 4: Add a Billing Section
Without this section, this output will not even be a payment form. Payment forms require such an area to record customer purchases and transactions. In this manner, the company will know what the customer bought and assess how much is left in their stocks. This section also gives the company an idea of how much they are gaining. When a group of clients buys a specific product, the company will know and take note of that item. Billing sections address the financial aspect of the company, and this is highly useful during a financial audit. Place this section at all costs, or people will not see this as a payment form and will, therefore, be useless during an audit.
Step 5: Review the Whole Output
There is nothing like an excellent evaluation to cleanse the document from any human error. A sample assessment is always a priority every after one creates a document. You can't leave the child to learn on his own without guidance and in a way similar to how you can't submit your paper without evaluating its structure and content. If you do so, then you are not a professional person. Professionals always give time to assess their actions and outputs so they will have an understanding of what aspects they lacked and how they can improve on it. During the evaluation, you might find some errors that you did not foresee or recognize since you were so busy with the writing part of the creating process.
Payment or billing forms play a significant role in helping customers pay their bills and purchases. It can either be an online transaction or an offline one. Either way, the files serve to make product transactions easier to track for the business owners and more comfortable to send payments for the customers. With the ever-expanding realm of technology, businesses are getting faster and easier. It is a convert-or-die scenario for business owners. If they stick to the old ways, then they will suffer, having to lose a lot of customers who born in the age of technology.