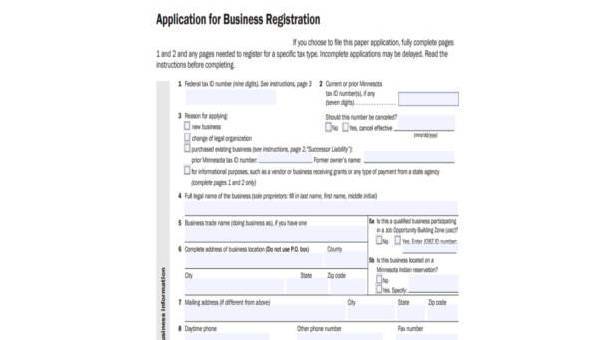 There are businesses popping up left and right in today's society. Some people get successful enough to the point wherein they're able to open up shop and sell and provide whatever service or product they have to the masses. Whether it's a small business or a large one, they're there to give the people what they need and to make themselves as successful as possible.
However, before opening up a business, you'll need to make sure you're legally allowed to actually own and run one. There are also certain business-related things that you won't be able to do if you don't have the proper forms.
These include such things as buying or selling and even forming partnerships with others. These all require the proper forms if you want to be officially part of the competitive market, and the way to do that is by using Business Forms, examples of which you will find available here.
Official Business Form Sample
Business Enquiry Form Sample
Business Travel Form Sample
Business Application Form Sample
The Different Types of Business Forms
There are lots of these forms that allow just about any business owner, or possible business owner, to conduct certain business-related actions in a legal and official way. Here are some examples of these types of forms:
Business Agreement Forms are the kind of forms that are utilized by company owners when they make certain arrangements with other people or other companies. These help guarantee that whatever contract they're signing and whatever business they have with another party, is agreed upon by both.
Business Registration Forms are mainly used by would-be-business owners. These forms help them set up the foundation of their business by making themselves official. And the way to do that is by registering themselves through local government officials with the help of these forms.
Business Loan Application Forms are for those people who can't open a business due to the lack of funds, so they apply for loans to help them out.
Business Registration Form Sample
Business Loan Application Form
Business Credit Application Form
Business Form Sample in PDF
Contract Business Sale Form
Standard Business Short Form
The Importance of Having Business Forms
It's pretty much a necessity to have these forms if you plan on opening up a business. These make sure that you are indeed officially part of the competitive market and that anything you do is properly licensed by government officials. Let's say that you're running a business, but then you don't have the proper Business Application Forms. If somehow any form of government official conducts an investigation of your establishment, chances are you'll be looking at some serious legal issues on your hands.
These also help out for when businesses need to make certain actions that'll improve their performance, or even save it. When a business knows it's going under, for instance, they'll need to apply for a loan to cover a couple of more costs. And with the help of forms such as Business Loan Application Forms, it'll help them out by letting them continue their path to recovery and hopefully even success.