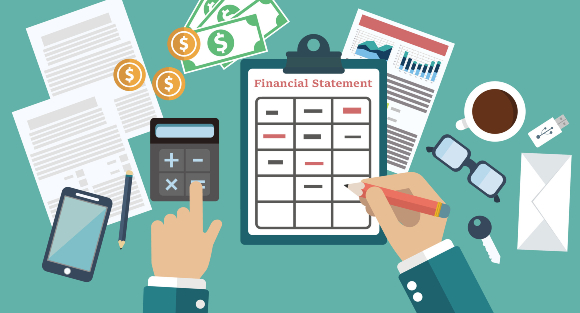 You might wonder why business statements are relevant. These business forms help notify the business owner and the government, too, of the financial status of the company. The government must have an idea of the financial standing of a company for accuracy and tax objectives. In turn, the company must provide the government with the right variables and data. Know more about an official business statement by reading the rest of the article!
What Is a Standard Business Statement?
A standard business statement are various types of business forms that aim to record a company's finances. Business statements are a collection of summarized reports, and the gathered data are all coming from the company's cash flows, financial status, and financial results. These business forms are highly relevant to a company since, during a financial audit, an accountant would require to view all of the company's financial documents to compute and assess the financial status and balances correctly.
If the company fails to supply one file, the auditor inevitably encounter financial imbalance during the computation. The wrong calculation may lead to specific problems, and the government may even get involved with the matter since they, too, need the auditor's computation results. So as much as possible, business owners avoid such a mishap since it might become a big issue. Companies do their best to organize and to keep all of the financial statements intact and accounted for.
6+ Standard Business Statement Sample Forms
A standard business statement is an umbrella term for various other business forms. The common element of these sample forms is documentation of the finances of the company. Displayed below are the seven different examples of standard business statements that you may use as a reference. Examine each of the samples to the core. Check the content and structure of each sample, and try to see if you can spot any elements in each sample. You might find some recurring patterns or contrasting elements in the content.
1. Sample Fictitious Business Name Statement
2. Sample Fictitious Statement for Businesses
3. Blank Fictitious Business Name Statement
4. Sample Primary Disclosure Statement
5. Blank Standard Business Statement
6. Sample Income Statement for a Small Business
7. Sample Standard Business Statement
Types of Standard Business Statement
There are mutiple forms that fall under the category of standard business statements. The common element and purpose of these statement sheets is that all of these business forms document the company's financial balances, cash flow, finacial status, etc. Balance sheets serves to record all of the company's financial balances and present an organized and summarized list of it. Cash flow statements present how changes in balances and income highly affect the overall result of the cash computation. Income statements present the total amount of revenue gained and expenses incurred within a given time. All of these financial statements are necessary for a financial audit.
How to Create a Standard Business Statement
Creating a standard business statement is not easy. You need to know the aim, the structure, and the content of it before you can proceed to the writing process. We prepared a short guide that will help you with the process. Read carefully each of the steps below. You may opt to skip or add some of the steps if you choose to do so. The guide merely acts as a medium and a mentor to get you started. Think of it as your consciousness and talk to it with your mind. This manual may give you more information than what is evident below.
Step 1: The Type of Business Statement You'll Make
As what have we mentioned, standard business statements are varied. Look at the example we presented above and choose a financial form that you want to create. You must make sure that the business statement that you will create is the one that your company direly needs. Do not make a business form if you have no purpose for creating it. And do not think about creating a type of business statement for the sake of using it someday. This kind of tactic is a waste of time and effort on your part.
Step 2: Search for a Template That You Want
After you know what type of business statement you'll make, the next thing you might have a minor issue with is searching for a template. Search the Internet for websites that don't give you the heebie-jeebies or any doubt. For safety measures, we suggest you take a look at template.net. Open the site and type in "business statements" on the search bar. Browse through statement forms after another set of such documents, but remember to select on the template that instantly catches your eye.
Step 3: Add an Area that Contains Information About the Company
Every business form must contain a section that shows the company's list of contact information. By doing this, you are giving your customers the freedom to ask questions and complain about specific issues. The customers will feel accepted and prioritized since the company addressed their concerns. Place the company's contact information such as the email addresses, street address, mobile numbers, and hotline numbers.
Step 4: Add an Area that Hosts the List of Expenses
After you dedicate an area for the company contact information, the next plan of action is to dedicate a section for the list of expenses or revenues. It is up to you how many columns and rows you will place in the table. Just make sure that the tabular form leaves more room for white and unbordered spaces since it is more pleasing to look.
Step 5: Evaluate the Final Standard Business Statement Output
The last step of the process is as relevant as the creation process—evaluation. A business statement form, like all others, undergo this final step before it gets printed. Make sure that the document receives proper review and edit by a professional.