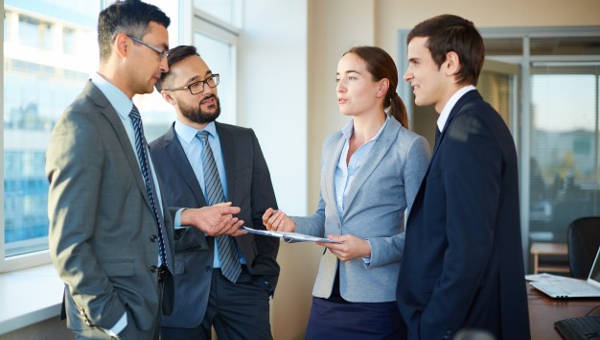 Statements contain information that can be used to show the facts, plans, or the different views that can be used for certain situation situations. An example of which would be a one's own financial statement wherein that person provides information regarding his or her total assets and liabilities.
There are so many uses of statement forms, but they are especially useful within the world of business. Companies often prepare income statements which will help them document just how much was gained and what was lost within a certain period. So always make sure that everything within a statement is nothing but accurate information.
Business Activity Statement
Business Financial Information
Business Property
Business Profit and Loss
What Is a Fictitious Business Statement?
A fictitious business statement is a document that does not use the business owner's name. With the help of this type of statement, business owners are given an inexpensive opportunity of gaining the legal right to operate in a name other than their own. Because of this, it protects the business owner by extending legal protections, as well as other privileges.
In the event that you do decide operate the business under a different name, you are going to have to register your fictitious name. If you would like to know more about the different statement forms, such as financial statement forms that help business employers understand their current financial information, then go through our different statement forms to provide you with what you need.
Why are Financial Statements Important to a Business?
The reason as to why forms such as profit and loss statement forms are so important is because it can tell you the level of performance of your company. The more you earn then you know your company is performing well, if less then you know certain things need to be improved.
This also helps others measure the value of your company as well. When they know just how much revenue your company is making, and how much liability it carries, then these people can use this information to make important decisions such as investing in your business.
Business Income Statement
Fictitious Business Name
Business Change Form
Personal Financial Statement
How to Complete a Business Activity Statement
A business activity statement is a document issued by the Australian Taxation Office for either a monthly or quarterly basis. So make sure that your business activity statement contains one or all of the following:
Goods and service tax
Income tax and installment, which can be provided via income statement forms
Tax withheld
Fringe benefits tax installment
Luxury car tax
Fuel tax credits
Wine equalization tax
Installment notices for goods and service tax
What Is Business Property Statement?
A business property statement is one that all business owners must make each year which details the cost of all supplies, equipment, and fixtures of each establishment owned by the business. This is for the purpose of gaining information on all taxable property that the business owns.
The only property of the business that is exempted from taxation is the business's inventory. In the event that you would like to print out your own property statement, or if you would like to print out any other type of business statement, then you may view any of our printable statement forms wherein you can choose the forms you wish to print out and utilize.