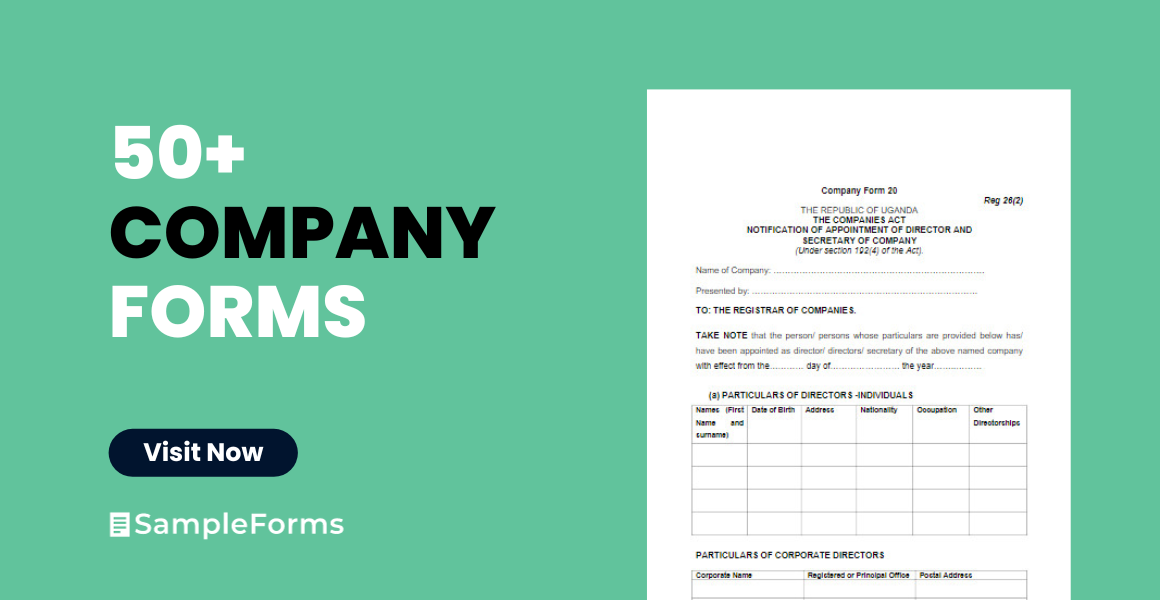 Embark on a journey through the corporate landscape with Company Forms, the backbone of business documentation. These forms are pivotal in capturing essential information, defining structures, and streamlining processes. From incorporation to daily operations, they come in various types, each serving a unique purpose. We'll delve into their meanings, explore examples from application forms to feedback mechanisms, and provide a roadmap to creating your own. Plus, gain valuable tips to ensure your forms are not just compliant, but also clear and effective
What is a Company Form ? – Definition
A Company Form is a standardized document used by businesses to collect and record information for a variety of purposes. It serves as an official template for internal and external communication, legal documentation, and administrative tasks. These printable forms are integral to corporate governance, facilitating clear and organized data collection, from employee details to financial transactions. They ensure consistency in the way information is captured and conveyed, making them essential tools for maintaining business operations and compliance with regulatory requirements
What is the Meaning of a Company Form?
The meaning of a Company Form extends beyond mere paperwork; it embodies the structured approach a business takes to organize, validate, and record important information. These forms are the vessels through which data flows within the corporate body, ensuring accuracy, legal compliance, and efficiency in operations. They act as official records for transactions, employee onboarding, policy acknowledgments, and more, reflecting the company's commitment to orderliness and regulatory adherence. In essence, a Company Form is a critical instrument in the symphony of business administration.
What is the Best Sample Company Form?
FREE 50+ Company Forms
51. Company Information Request Form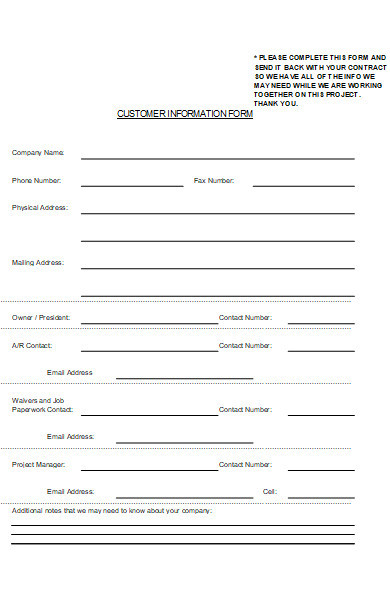 How do I update my contact details using a Company Form?