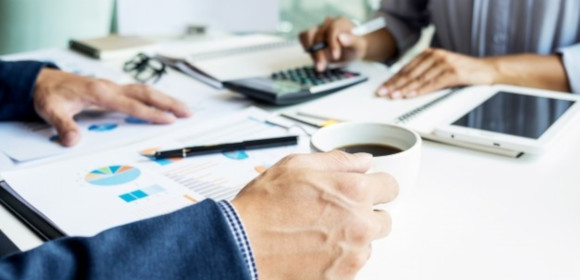 The amount of tax you are to pay sometimes depends on the type of business you are managing. The industry where a business is operating will also be a factor in dealing with your tax obligations. Business Forms are needed to comply with the state's rules and regulations, especially for economic purposes. One Business Form that will be of great use is a business tax form that covers the general purposes of filing a tax, be it an income tax or a value added tax.
As the company earns from their product and reaps in profit, it is assumed they are paying the proper taxes on an annual basis to avoid having increments.
Free Business Income Tax Form
Sample Business Mileage Tax Form
Business Employee Expense Tax Form
Business Extension Tax Form Downloadable
Business Estimated Tax Form in PDF
Types of Business Tax Forms
A Business Tax Form is a business form that deals with taxes and the financial capability of the company. There are numerous categories of tax just as there are various types of forms that depend fully on the purpose of the document. Here are a few samples of the forms needed for a business:
Business Income Tax Form. This is the type of form for filing a tax coming from the earnings of a business. It includes the computation of the tax, total amount to be paid, due date, and the refunds to be given under specific conditions.
Business Mileage Tax Form. To be used if the company or the business corporation has a service vehicle. The tax of the vehicle will be determined by the miles per hour it can accumulate. This includes the travels from offices to running errands for business purposes.
Business Employee Expense Tax Form. This is a form to be used for listing down the expenses of the employees, which includes the meals, entertainment, and supplies granted by the company.
Business Extension Tax Form. When the deadline of filing your taxes is almost near, you tend to shuffle through your schedule just to complete the forms. Instead of preparing in a hurried manner, file a business extension tax to the proper authorities. This allows them to know that you are responsible enough to inform them ahead of time and that you are in the midst of listing down your business assets.
Business Owner Tax Form Example
Sample Business Tax Returns Form
Business Tax Filing Form
Business Tax Application Form
Business Privilege Tax Form
General Business Tax Payment Form
Quick Tips in Filing Business Tax Forms
Keep your personal finances in your pocket. Businessmen should always separate the finances of their business from their personal wallets.
Organize the documents. To keep proper track of everything, you should have an archive for every year or every month for your important paperwork. This includes Business Expense Forms so you can differentiate how much you spent from how much you must remit to the government.
Know your obligations. As a businessman, you should be able to know what taxes are associated with the type of business you are in. Forward inquiries to the authority for the tax's details as to why you are obligated to pay the amount.
Use our forms. We have varieties of forms on our site which are downloadable and editable for your preferred formats. We assure you that in using our forms, you will be prepared to file within just a few edits.
Lastly, save the date. There will always be critical deadlines for taxes. Do not wait for the certain week in which you are going to start moving for making your forms. If you are the busy type of person, then hire someone else to fill them out for you.