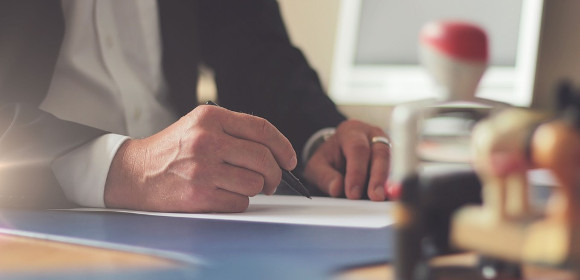 Modern-day King Midas wishes for convenience instead of sustainability. He believes how polymers are better than gold—a natural resource. The cost for the production of a polymer is rock bottom cheap but has the optimum performance for your packaging needs. However, this King Midas overdoes everything. An unlimited resource is not grounds for excessive consumption; he was blinded. Today, this modern-day king found a way to resolve the problem he caused. He believes that Electronic Commerce or E-commerce business cuts down human contribution to climate change.
Electronic Commerce is the buying and selling of products and transferring of funds or data on an online platform. This revolutionary business began gaining its popularity in the 1990s. It has attracted more customers now than ever. Because customers do it remotely, it reduces pollution brought by transportation, and it saves the customer's time and effort. It is the promise of standard living and lifestyle of the next century.
FREE 44+ E Commerce Forms in PDF | MS Word
1. E Commerce Merchant Application Form
2. E Commerce Application Form
3. E-Commerce Website Application Form
4. E Commerce Dealing Application Form
5. E Commerce Market Place Form
6. E Commerce Return Request Form
7. Sample E-Commerce Form
8. E Commerce Sub Merchant Application Form
9. E Commerce Exchange Application Form
10. E Commerce Payment Gateway Form
11. Online Flower Order Form
12. Product Order Form
13. Wholesale Order Form
14. Payment Detail Form
15. T-Shirt Order Form
16. Plant Order Form
17. Shipping Order Form
18. Payment Request Form
19. Online Store Order Form
20. Employee Clothing Order Form
21. Clothing Order Form
22. Credit Card Authorization Form
23. Website Design Custom Quote Form
24. Purchase Reimbursement Request Form
25. Cupcake Order Form
26. Makeup Order Form
27. Women Clothing Order Form
28. Retail Product Exchange Form
29. Online Phone Exchange Form
30. Airport Transfer Form
31. Basketball Uniform Order Form
32. Travel Insurance Quote Form
33. Ticket Purchase Form
34. School T-Shirt Order Form
35. One Time Payment Form
36. Wholesale Chocolate Order Form
37. Wholesale Account Application Form
38. Referee Uniform Order Form
39. Birthday Party Reservation Form
40. Live Workshop Registration Form
41. Partnership Application Form
42. Product Test Request Form
43. General Store Order Form
44. E Commerce Supplier Information Form
45. Supplier Registration Form
What Is an Electronic Commerce Form?
Technology brought us to an era where shopping happens with a swipe and click of a finger. However, before a customer can purchase an item, he or she must duly fill out an e-commerce form that registers his or her information on the site. E-commerce forms are the documents that you can use for customers or interested retailers on the online platform. Whether it's a merchant application, return a request for a defective product, order list or an airport transfer, e-commerce forms help address the needs of the customer in a detailed and systematic manner. Rather than receiving tons of feedbacks concerning different matters, it is better to read through them if forms are available for the customer to fill out once there is a problem encounter.
Types of Electronic Commerce
If you think electronic commerce is limited to shopping and banking, then you got to be kidding. The movies you can watch on Netflix, the music you can download on iTunes, and anything that you can access in Bittorrent are examples of e-commerce. The payment schemes for monthly premium use is already a business. Here are the different business models chunked into five general categories:
The Giant Tortoise in the Industry: Business-to-Business (B2B) Commerce
Giant Tortoises are one of our gateways to history's prehistoric evidence. They existed approximately three million years ago. Their lifespan in the wild is between 80 years to 120 years. The minimum lifespan of this creature is also the estimated age of Business-to-Business Commerce or B2B in the industry. Although it's recognition as B2B has not been used explicitly in its early days, the concept started gaining followers in the year 1929. In this type, company to company relationships exist wherein transfer and exchange of files are possible. It is one of the oldest forms of e-commerce. Among the famous examples are Adobe, Intel, and IBM. The evolution of this type was significant such that it has more stability in the market.
The Butterfly of the Competition: Consumer-to-Consumer Commerce (C2C) Commerce
This business model is young but has gained a favorable audience. Just like a butterfly, anyone signing up for this business goes through a process of metamorphosis. It is either the business becomes a butterfly that blooms with its colors or becomes a moth that represents the earth tones. In consumer-to-consumer commerce, the consumer sells or buys goods and services through a third-party site. For a seller, the platform is easy to apply, cheaper than brick and mortar and accessible to customers 24/7. However, these features also create an active ground for competition. As a seller, you have to work your way to the top by receiving commendable feedbacks and high ratings. For a buyer, the platform provides the best way to choose from different stores and an easy way to search for items and compare their prices. The question that every buyer asks: "Should I trust the quality of this seller's products?" Websites such as Alibaba and eBay use the C2C business model.
The Queen Ant and Her Colonies: Consumer-to-Business (C2B) Commerce
Ever tried searching for freelance jobs in google? The online freelance platform is consumer-to-business commerce or known as C2B, wherein independent professionals work for the specific needs of businesses on a project. The model functions like an ant colony. The businesses are the queen bees because they provide tasks for the freelancers to accomplish a project.
On the other hand, freelancers are the worker ants that provide resources to the rest of the colony. These resources both benefit the businesses and freelancers. Unlike other business models, this strategy is gaining favorable attention because it makes the business understand a more practical approach in reaching more customers in a changing marketplace. Upwork and Ubertesters are examples of this business model.
The Jellyfish Cloning Abilities: Business-to-Consumer (B2C) Commerce
One of the amazing abilities of a jellyfish is its way of reproducing offspring. It can create its kind without a mate. In the business field, retailers are the cloned jellyfishes of a company or brand. It is precisely how business-to-consumer or B2C commerce works. Their products and brands sent directly to the consumer without any alterations. By that, a retailer doesn't change the quality but only increases its reach to a local scale. These are our usual brick and mortar stores. To keep up with the competition, most brands launched an online site for their products to give customers the convenience of online shopping like Walmart and Gap.
The Gray Wolves' Loyalty: Public Administration Commerce
Among the list of Reader's Digest monogamous animals, the gray wolves exhibit exemplary loyalty to its partner and its pack. Just like these wolves, public administration commerce has its loyalty to a customer, the government. There are two categories under this: Business-to-Government (B2G) and Consumer-to-Government (C2G) Commerce.  In this model, the business or customer has products tailored to the needs of the government. An example of this business model is Synergetics Inc.
How to Create E-Commerce Forms
E-commerce forms are like the roots of your business. It becomes easier to track purchases when there is solid evidence indicating the item ordered, the quantity of order, and the method of payment. It becomes convenient to identify the information of an interested merchant when an e-commerce form is readily available. In the e-commerce world, forms are essential tools to organize data about business transactions.
Step 1: List the Forms Applicable to your Business
To be successful in a business, you have to give options that are convenient for the customer's side. Thus, your business can have different types of e-commerce forms depending on the concern of your customer. The basic forms available to your business is the purchase form, feedback form, return request, merchant application form, and payment form. Once you have them listed, browse through our templates on the website to get a professional look for your e-commerce forms.
Step 2: Pick the Best Template
Give your customers the best quality. Picking the best template for your e-commerce forms can encourage customers or any interested retailer to engage in your business platform. Also, it is best to ensure that the form is readable and customizable. Don't forget to download the form and adjust it to suit your needs.
Step 3: Add your Style
There are a lot of forms available on the Internet. You must add a personal touch to the form. Adding the company's logo, placing any additional details not provided on the template and choosing the company's colors are the ways to add a personal touch. In this way, your customers can distinguish your company from other companies. Also, make sure to add some feedbacksfeedback on the form as this adds a feeling that your company acknowledges suggestions.
Step 4: Upload and Print
The era of online platforms is undeniable. If you have the forms all prepped up and finalized, then upload and print the forms. The printed forms are for your store, especially if you have a physical store. The uploaded forms should be available on your website for your online customers. Here's the trick, print less, and interact on the online platform more as this reduces carbon footprint.
The modern-day King Midas might be right about the reduction of the carbon footprint for e-commerce, but it doesn't apply to the rest of the world. The ideal carbon footprint-free e-commerce is a process where everything involved is digital. Shipping transactions emits harmful by-products in the air, which can still damage our environment. On a hopeful note, better ways might develop in the next years.
Terminologies
Business Model– is an outlook of how a business operates. The business model looks into strategies, delivery, marketing, and innovation of a company that helps them achieve their targeted goals and customer satisfaction.
Commerce– is the activity of producing goods and services suited to their targeted customers. It happens on large-scale exchanges between businesses and consumers.
Public Administration– is a field of expertise in serving the greater good of the community like our leaders in the government.
FAQs