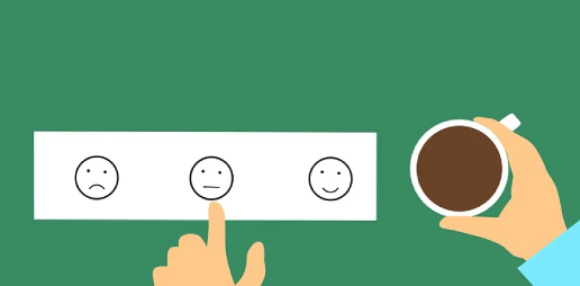 Whether you are from a recruitment agency or a company's HR recruitment team, it is your responsibility to keep your operations in order. The recruitment team's task is to look for reliable and capable applicants to take in as their new employee. That is why recruiters are trying to maintain and improve their operations to achieve quality performance. One way to know if they are reaching that objective is by using feedback forms. The recruitment feedback forms will serve as a performance evaluation from the people involved in the operation. If you are not familiar with HR documents, read further in this article to learn more about feedback forms.
What Is a Feedback Form?
Recruitment feedback is a collected opinion from applicants and hiring managers about a particular job recruitment process. This information will serve as a performance evaluation of recruitment agencies or company HR recruiters, allowing them to realize errors and lapses to improve in the future. Giving out feedback survey forms to the people involved in the recruitment process will help recruiters gather the information they seek efficiently. The recruitment feedback forms will also help recruiters build a secure connection with the company heads and job applicants.
FREE 5+ Recruitment Feedback Forms in PDF
1. Sample Recruitment Feedback Form
2. Job Recruitment Feedback
3. Recruitment Feedback Survey
4. Hiring Feedback Form
5. Sample Recruitment Survey Form
6. Interview Feedback Form
Advantages of Using Recruitment Feedback Forms
Companies would always strive to improve any operations in their business to provide quality service to their audiences, and that includes their recruitment operations. Fortunately, recruitment feedback forms are there to help recruiters assess their procedures. There are many advantages for using feedback forms in your business. Here are some of the benefits you will gain when you use feedback surveys.
1. Assessment for your recruitment process: Feedback forms will help you assess your recruitment procedures. Just like other business operations, you need to maintain quality service with the people involved in the recruitment process. Through the feedback forms, you will know which areas you need to improve which helps you come up with strategies in making your operations effective.
2. Communicate with the people involved: Communication is always the key to provide the needs of the people affected by the business operations. With the feedback forms, the job applicants will feel valued, even the ones that didn't succeed with the job application. The HR managers are also included as respondents to your evaluation form since they are responsible for executing the recruitment process. Hearing them out will help you build a professional relationship.
3. Maintain a positive brand image: A business brand image is essential if you want to stand out in the industry. As mentioned earlier, feedback forms will help you communicate with the people involved in your operations. Through the survey forms, more job applicants will trust your company, and many more will see your business reliable. If you are an employee from a recruitment agency, not only job applicants will trust you, but also the other companies that need your assistance.
4. More chances of hiring qualified candidates: For companies who have their HR recruiters, you will have more chances of taking in qualified and reliable applicants with an enhanced recruitment system. Feedback surveys will let you know the areas you need to improve, leading you to take action on the lapses of your operation. That is why you need to make your feedback forms thoroughly.
How to Create Recruitment Feedback Forms
Conducting feedback surveys is one way of knowing the condition of your recruitment process. HR employees would always check their performance through this document so they will know the lapses and errors of their operations. That is why, as a recruiter, you should be familiar with how to use and make recruitment feedback forms effectively. For your convenience, here are a list of tips and steps you can follow on making feedback forms efficiently.
Step 1: Know the Survey Respondents
You should know who the respondents of your survey forms. Knowing the people involved in your surveys will help you understand the responses better. Are the feedback responses from applicants or hiring managers? Are the feedback from unsuccessful applicants or the newly hired ones? Most feedback forms have an attached demographic questionnaire or personal information questions. Make sure you include them in your feedback survey forms to identify the responses well.
Step 2: Come Up with Relevant Questions
Your feedback forms should have the questions relevant to your recruitment process. The primary purpose of your feedback form is to evaluate your performance. You can start asking about the job openings, interviews, applicant's transfer for job offers, and other recruitment processes. You also need to formulate questions related to your recruitment system so that you can gather accurate information.
Step 3: Choose a Survey Format
Once you have all the questions prepared, you must decide on a survey format. Most feedback forms have a clean layout so their respondents can read the questions correctly. It is better to categorize the survey form according to the process relevant to it—personal information, the process evaluation, and the recommendations. Categorizing your questions will make your surveys more organized. If you are having a hard time, you can always use some sample feedback forms available online. These documents are excellent references for your recruitment feedback forms.
Step 4: Proofread Before Sharing
After you have pieced the survey together, you should proofread the document before you print or share it. Reviewing the content will prevent you from sharing questions that may lead to conflicts and misunderstandings. Keep your questionnaires short and direct, so your readers can understand it quickly. You can share your questionnaire forms via email or printed forms. Most recruiters distribute their feedback forms online for the respondents' convenience.
Step 5: Evaluate and Apply Improvements
Once you have your feedback forms collected, you can start going over the responses. You can use the results as your references for improving your recruitment process. The survey forms will also tell you if your services have reached customer satisfaction—the applicants and hiring managers as your customers. You must communicate with the people involved in the recruitment procedures so you can hear out their recommendations to enhance your operations. Take note and improve your recruitment system and apply it for the next process.