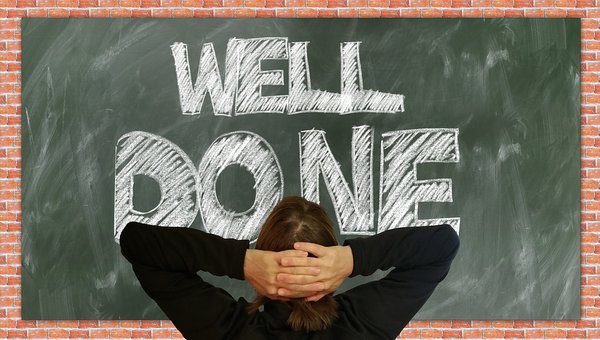 If you're craving for information that can help you understand everything regarding your strengths and weaknesses., then what you need is the right kind of feedback from the right people. Not only do you need feedback, but you also need to learn to provide quality feedback as well.
The information that's presented in feedback is something that can help a person understand how to achieve certain goals, as well as fixing whatever problems he or she has in order to gain success. This is the reason why people have to learn to provide productive and efficient feedback, as well as learning how to take whatever feedback they come across.
Coaching Observation Feedback Model Form
Observational Feedback Form  Example
Preservice Teacher Observation Feedback Form
Pilot Peer Observation Feedback Form
Student Observation Feedback Forms
What Is Observation Feedback?
Observation feedback is what's done by a development coordinator for when they have to appraise the performance of employees such as teachers, mentors, or even their peers to see if they're keeping up and doing well in their practice.
What this type of feedback does is provide these people with critical feedback that's aimed at improving their ability to manage as well as their instructional abilities. Basically, think of this as an extension of a job performance evaluation wherein one assesses how well the instructor is able to teach those under his or her wing.
Observational Feedback Protocol
No matter what kind of observational feedback you give, you're going to have to follow protocol to ensure that you're doing it right. So here's what you have to do:
Before the observation, you're going to have to ask the instructor as to what he or she would like feedback on. You're going to have to remind the teacher that it's not for evaluation, but rather it's an opportunity to share yours and the instructor's practice, to collaborate ideas productively, and to support each other to ensure that both of you stick to your commitments and responsibilities.
After the observation has concluded, you're going to have to ask the teacher about his or her thoughts regarding the lesson. What did the teacher think he or she did wrong? Did the lesson go well? What parts of the lesson could have been done better? You can benefit a lot from the instructor's own self-evaluation. At this point, the instructor may share his or her feelings regarding the whole lesson, as well as making a request from the observer such as asking that all feedback be in the form of questions.
You, the observer, may then choose at least two to three strengths that the instructor has shown during our observation. This is what you call warm feedback. You're going to want to be very concrete and specific with what these strengths are. The reason for this being that you want the instructor to know what exactly was done right. By knowing what was done right, the instructor will be more likely to ensure that whatever he or she did to deserve praise remains consistent. It's also best that you tell the instructor what can be done to make the strength even stronger.
Feedback can be productive if the receiver invites and welcomes any comment that the observer might give. Which is why the observer must explicitly ask permission from the instructor to provide cool feedback. It's very important for the instructor to be prepared to receive the feedback so that he or she can listen without feeling defensive, and so that the observer can give the feedback in great care.
Provide two to three suggestions in what the instructor can do to improve his or her method of teaching. Much like pointing out the strengths, you're going to have to be very concrete and specific with this.  So take a look at particular incidents or behavioral issues that happened during the lesson and focus on those. Go into detail as to what the instructor did and provide solid suggestions or advice on what you think the instructor should do in order to do better in terms of teaching. It can also be interactive in a way that you can tell the instructor everything that he or she needs to know, and you can give the instructor time to understand your feedback as well as allowing him or her to clarify on certain things.
After clarifying whatever feedback you, the observer, has given, the instructor may then reflect on whatever comment and suggestion you made. What did the instructor think that he or she did wrong? What would the instructor like to look into further? Is the feedback you provided going to help him or her in any way in terms of performing? These are all questions that you might just have to answer should the instructor bring it up to your attention, and it's your job to give the instructor the information needed in order to grow and develop.
And finally, the observer will then need to close everything with praise. After reviewing the performance of the instructor, it's very important that you recognize and acknowledge that the instructor is doing whatever it takes, as well as his or her best, in providing whatever information that can be offered to those that are willing to take it. So acknowledge the job that the instructor is doing and praise all of the areas that he or she is doing right. It's also best that you thank the instructor for the commitment showed for trying to provide people with the information they need to learn.
Observation Feedback Form
Classroom Teaching Observation Feedback Form
Tutor Observation Feedback Form
Teaching Observation Evaluation Feedback Form
Student Teaching Observation Evaluation Feedback Form
Observational Feedback Form
Tips for Effectively Receive Observation Feedback
Any kind of effective feedback is a tool that can help someone move forward. Which is why it's important that observers understand how to provide effective feedback so that instructors will know exactly what they need to do in order to improve. However, it's not just the observer that should learn how to provide feedback, the instructor receiving it should also learn how to take in and handle the information. So here are a few tips that can do just that:
Think of the observer as someone that's meant to coach you on your practice. The purpose of the observer is to understand how you're teaching, then they tell you what they need to do in order to improve as well as support and serve you. They're not there to undermine you in any way. However, you can't just expect the observer to solve the problem for you. The observer is there to work with you, not solve everything for you.
Focus on the objectives you're aiming for. Before the observation starts, you're going to have to clarify with the observer as to what you want to achieve from your lessons and ensure that the two of you remain focused on the criteria for the feedback before the lesson takes place.
Relate back to previous objectives. If you're going to have multiple sessions with the same observer, then make sure that you've taken note of all the previous objectives the two of you have set together. While it is important to identify new objectives. you have to make sure that the both of you have not lost sight on the previous objectives that the two of you have agreed on.
You'll need to identify any specific and observable behavior. So before your performance is given feedback, knowing whatever behavior you have that's observable will help you focus on what you would like to work on. This will ensure that the observer will only give you positive reviews should he or she take notice of it.
You'll want to ask the observer on areas you specifically want to work on. After identifying whatever problems you know you have when it comes to instructing, you'll want to ask your observer questions such as "What do you think I should do in order to resolve this problem I have?". This will give your observer a better understanding of the feedback that he or she is going to give you.
From here on, you're going to have to discuss with the observer on how you're going to move forward. You may want to suggest something as you being the one to observe how the observer would teach lessons to help you learn what you need to do. Or you can ask to have someone else observe you so that you can gather a second opinion that would give you a basis of evaluating your performance.
Ask to have repeated observations. By being observed and given feedback on how you're teaching, you'll be able to gain information that will be highly beneficial to you. Whether you're asking someone else to observe you or even observing yourself, you will soon understand that observation is going to play a key role in your development as well as helping you aim into becoming a successful instructor.
No matter what type of feedback you give, you'll need to know how important it is that it's effective enough to help. So if you would like, then you may go through our sample feedback form examples if you need information on other types of feedback, as well as printing out your own feedback form should you wish to use it.