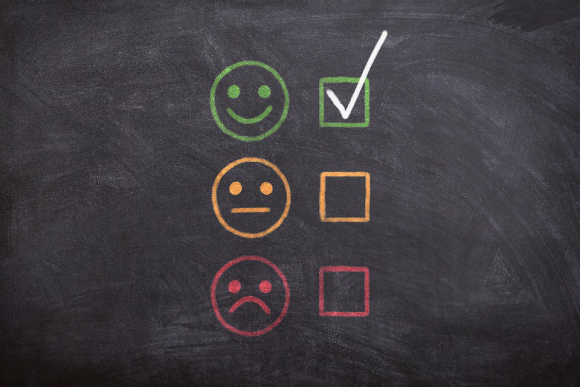 Communicating with your clients in the business industry is essential to maintain in the market. This action is another strategy to gain trust and loyalty from your customers. One way for your consumers to feel they are valued is to hear out their feedback and suggestions. That is why companies would always share feedback forms to their customers to gather information about their experiences with their offered service or products. Insurance companies are no exception to this. Creating insurance customer feedback forms are going to help an insurance company improve and achieve customer satisfaction. Read further in this article for you to learn more about feedback forms.
What Is a Customer Feedback Form?
A feedback form is a survey document distributed by the companies to their clients. Feedback surveys work just like an evaluation form. It allows clients to evaluate your services, as well as suggest areas to improve in the company. These feedback forms are essential in service development, including businesses involved with insurance. Insurance companies can communicate with their clients with these survey forms and tend to their concerns.
FREE 7+ Insurance Customer Feedback Samples in PDF
Make your insurance customer feedback forms without any hassle with these sample feedback forms. You can use these survey forms as your references in creating very own feedback forms. These files are available in all versions of DOC and PDF.
1. Insurance Customer Service Feedback Form
2. Sample Customer Feedback Survey
3. Example Insurance Survey Form
4. Customer Feedback Form
5. Example Feedback Form for Customers
6. Customer Feedback Form Sample
7. Insurance Customer Feedback Example
8. Customer Service Feedback Form
Benefits of Using Feedback Forms
There are always room for improvement, especially in enhancing a business' product and service procedures. The customers' reviews are still relevant to business development. That is why feedback forms are handy in situations like these. Customer feedback forms have different benefits from both the service provider and the clients. Here are a few benefits of using feedback forms.
1. Measure the Services and Products Performance: Through feedback, you will know your customers' experience with your services. Their opinion about your business matters because they are the consumers of your offered services. Consequently, your consumers' answers will serve as ratings for your products. It will measure how reliable and helpful are your products to your target market.
2. Product and Service Improvement: Feedback forms assist you in your product development. With your consumers' reviews of your products and services, you will know what areas to improve and maintain. Gathering your target market's reviews through feedback forms are also useful when you are going to develop new products and services. Always remember to enhance your services, so it tends to your customers' needs.
3. Strengthens Business-Customer Relationship: Doing a feedback survey will show that you value your customers well. Consumers would highly appreciate a company that would hear their suggestions and concerns. Creating feedback forms has been part of a business' marketing strategy for ages. This is because keeping a positive and professional relationship with your consumers will increase your integrity as a service provider.
How to Create Insurance Customer Feedback
Customer feedback forms are usually part of a business development strategy. These printed or digitally posted survey forms serves as the ratings of your insurance services. Your clients' opinions are relevant to the process of your service development. As a service provider, you must hear out your audience's feedback about your service to know which areas needed to be enhanced or maintained. But to make these customer feedback forms effectively, you need to follow a few standard form format. For your convenience, we listed a few tips to guide you on how to make one.
Step 1: Choose a Feedback Format
You need to decide on a format for your feedback forms. Having a clean setup will help your respondents understand your questions and will make your questionnaire look professional. Placing white spaces can help your respondents elaborate their feedback about your service. For instance, putting areas like "Please specify" or "Please add a comment" can urge your customers to express their thoughts.
Step 2: Identify Your Market
First, you must know your target market well. Most survey forms have demographic questionnaires attached to them for a customer profile. This demographic profile will help you understand your consumers well. It also assists you in segmenting your customers in terms of their characteristics and interests. This way, you will have a more background of your target customers, and understand their necessary needs that your services could tend.
Step 3: Formulate Relevant Questions
For you to have accurate answers, you must come up with questions that are relevant to your business. One of the purposes of your customer feedback forms is to know which areas to improve in your insurance services. Creating survey forms about customer experiences will help your business grow, as well as gain your customers' trust. You should make your questions short and direct to avoid any confusion.
Step 4: Make Your Feedback Forms Short
The length of your feedback forms affects your respondents' way of answering the survey. That is why it is necessary to keep your feedback surveys short and precise. It will keep your respondents from getting bored, and lessen the tendencies of answering your questionnaires poorly. Whether you are a health insurance or car insurance provider—keep your feedback forms as short as possible to make your customers rate your services accurately.
Step 5: Distribute Your Feedback Forms
After finalizing the content of the survey forms, you can share them with your customers through online or printed surveys. If you are using a written survey form, it is better to use high-quality paper to make your document presentable. Doing digital or online surveys would also be convenient for you and your consumers. Decide on how you share your feedback forms that are of your company's preferences and suitable for your customers. Make sure you have proofread your questionnaire before posting it for your clients.