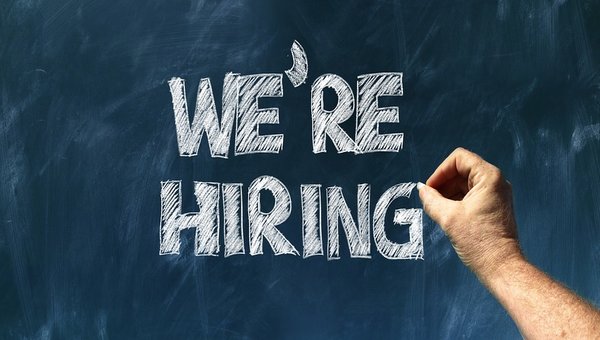 In the event that one wishes to apply for employment, there is always the option of utilizing job application forms. This is a document wherein employers gather as much as they can about applicants that want to fill in a certain position. With job application forms, employers are able to do the whole pre-screening process by going through all the information that an applicant has provided.
Every business has to make sure that they provide potential applicants with job application forms so that they know who they're getting. Plus it will help them do a proper assessment on all of these people by gathering as much data as they can, helping them figure out as to whether or not any of those people are fit for the position that's being applied for.
Sample Job Application
Job Application Form
Civil Service Job Application
Why Do Employers Need to Make Use of Job Application Forms?
The reason as to why job or employment application forms needs to be utilized by employers is because  it allows them to collect a consistent amount of information from every applicant. The reason for this is because every single applicant who receive these forms are given the exact same questions, making it much easier for the employee to determine who's qualified for the position and who isn't. So if you're going to utilize these, make sure that you provide the questions that you need to ensure that you get only those that are qualified for the job.
Reason Why to Use Job Application Forms on All Applicants
By using the same application forms on all applicants, employers are able to gather the same data in the same format. This makes it so much easier for the employer to compare all of the applications they receive.This way, the employers can easily determine which of these candidates are the ones that are best suited for the jobs.
Having someone make use of these forms allows the employer to gather credentials that a candidate wouldn't usually cover in his or her resume. By reviewing the candidate's information, one is able to get the answers to questions regarding why the candidate left the previous job, if the candidate has gone made any crimes or was incarcerated, and names along with contact details of their previous supervisors. This makes doing a background check all the more easier.
It provides you with the candidate's signature which signifies that all of the statements provided are true, as well as giving the employer all rights to verify all of the information provided by the applicant. So that includes employment history,  previous experiences, educational background and much more. By verifying all of the data gathered, the employer can see whether or not he or she is hiring a person who is actually capable of handling the position that needs to be filled up. And the important reason why it needs to be verified is to see if the candidate has exaggerated or has lied about any of the information that was provided, making sure that the employers avoid delinquent employees.
Dental Job Application
Free Job Application
Bank Job Application
The Different Types of Job Application Forms
There are many different types of forms wherein employers must learn the purpose of their usage. The reason being that these employers must know which of these application forms to use that will help them get the employees that they need. So here are a few examples of the different job application forms:
Employee Job Application Form. This is the type of form that's very commonly used by just about every company and organization for when they're opening up a position that needs to be filled in.  By using this type of employee application form, one can easily place in his or her credentials that fit the job, assuming that he or she actually has the educational background and work experience to carry it out. Depending on the type of job, those in charge of creating these forms can also create the questions that will fit perfectly for the type of profession that their business needs.
Teaching Job Application Form. Also know as teacher employment forms, this is the kind of form that is made use by every single school for when they have openings for new teachers. People who make use of these forms must understand that the standards of every school might differ when it comes to hiring teachers. So it's required that you place in information regarding your educational background, especially if you are a teaching major. It's also a very big help if you provide information regarding any experiences that you have in teaching, this will give you a higher chance of being considered for the teaching position in any school.
 Dental Job Application Form. This is the kind that is utilized by every dental clinic in the event that they are in need of anyone that has majored in dentistry. If you have completed the four years it takes to become a dental graduate, or if you have completed a bachelor degree and took eight years to finish, then be sure to state what school you came from and the year you graduated when placing this information on this type of form.  Because these dental clinics are only looking for those who have the proper credentials, as well as those who they can trust to perform a proper dental examination on their patients.
Teaching Job Application
Sample Employee Job Application
Generic Job Application
Blank Job Application Form
Basic Job Application Form
Standard Job Application Form
How to Fill in Your Job Application Form
Whether you're filling it up in person or if you're answering the form online, you are going to have to learn how to properly fill these forms out so that you can make the best of the opportunity granted to you to apply for the position you're after. So here's what you have to do to makes you have everything ready before you apply for any kind of job.
Make sure that you thoroughly review your employment history. You'll need to list down everything about yourself that will help you get the job that you're after. So that means thoroughly going through everything such as the dates of your previous employment, job titles, experiences, educational background and more. You have to make sure that there isn't a single error when placing the information within the job application. If any discrepancies will be found out, then there is almost little to no chance that you'll even be considered for the position.
Try practicing answering a job application form. The simplest way to do that is to download the application form (Which we have many available here.)  and practice filling it up until you're confident enough that you won't make any mistakes or that you won't leave anything out. This will give you time to evaluate yourself and help you on the day that you have to fill out the real thing.
If you are given the option, try to fill out the job application form at home. There are companies out there where you can ask for the application form just so you can bring it home. This way, you are given enough time to complete it, as well as letting helping you  make sure that it's clean without any inaccuracies.
Once you submit your application form in person,  you are going to have to dress appropriately. There is a chance that you might just get an on-the-spot interview with the manager. So in the event that happens, even you would wish that you were dressed professionally.
Review all of the information that you will have to provide in the application form. You know that your employers are going to have to a background check to verify all of the information you have provided, so make sure that you review everything you have given before you actually do place it in the form.
Make sure that you follow the instructions for any type of job application form that you answer. So whether you're filling out a physical copy or answering one online on the company's main website, you have to make sure that you follow all of the directions. Employers will be critical on this when they're checking how you filled it out, as even one mistake will show them that you're the type that doesn't follow instructions well, which will give you a really bad image from the get go.
Always be prepared to take a test. Whenever companies make employment requisitions to their respective departments, they almost always accompany it with a test that will see whether someone actually has the capability to carry out the position well. So be sure to review ahead of time as to what you may need to answer. Doing so can help ensure that you get the job.
So remember in the event that you have to apply for a job, follow those tips above to help you out. If you would like to learn more on how to fill out these application forms or actually create one for your company, then you may go through any of our job or employment application forms in either PDF or DOC format to help you out.