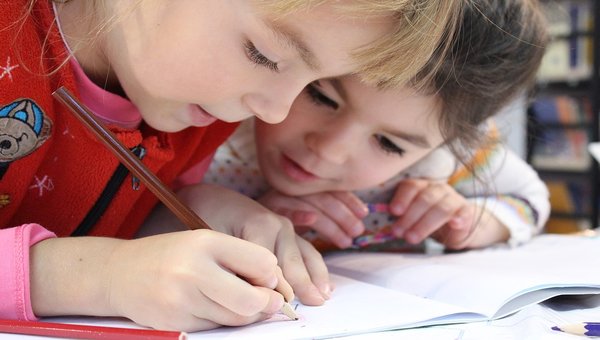 There are two ways one can perceive feedback.  To one it could feel like a chance to show off all the major accomplishments that were done, to another it may feel like something that could show his or her incompetence. In any case, one must know that being provided with productive feedback is an opportunity to grow. 
One must see feedback as something that is designed to help rather than undermine. Every establishment knows that productive and efficient feedback is one of the keys to success. Which is why many managers do their best to learn how to provide feedback so that their employees are able to develop into valuable assets.
Private Lesson Feedback Form
Lesson Feedback Form in PDF
Student Lesson Feedback Form
What Is Lesson Feedback Forms
Lesson feedback forms are what helps teachers understand how their students, or important observers feel about the lesson  or lessons that they are handing out. What these forms look into are the factors that determine the level of performance that a teacher brings, and the quality of the lesson itself. So every teacher that receives the results of these forms understand that these are what shows as to whether or not the students are learning whatever subject that they are being taught in a particular lesson. One must also know that this form also allow the teacher to assess the current knowledge and abilities of a student. This particular form can be used to determine if the student is doing well in his or her studies, or if the student needs is failing to meet expectations and requires further assistance.
The Importance of Lesson Feedback Form
The reason as to why this type of form is important is because with this, the teachers are able to gather information regarding the different problems that their lessons consist of. Lets say that a teacher has received the results  of these forms and it shows that the majority of the students aren't particularly happy that the lessons lack visual aids. By knowing this, the teacher can use the information to adjust to what the students want to guarantee that the lesson is more effective. If you're a teacher, allow the feedback from the students or observers to help you make sure that your lessons are ones that people can actually learn from. 
Lesson Plan Feedback Form
Model Student Feedback Form
Lesson Feedback Form in Doc
The Different Types of Lesson Feedback Forms
If you were to make use of feedback forms for lessons, then you will have to consider that there are different types that you can utilize depending on the situation. So it's important that you know the purpose of the different lesson feedback forms in order for you to properly use them. So here are some examples:
Student Lesson Feedback Form. This is the type of form wherein the students can point out what they like and dislike about the lesson that they are being taught. With the help of these forms, students can provide feedback based on the different aspects of the lesson. So that includes how the teacher is able to communicate with the students, the information being handed out during the lesson, the way the lesson is being taught and much more. This form also allows the student to comment or make suggestions on the parts of the lesson that the teacher could have improved on to ensure better learning.
Private Lesson Feedback Form. This kind of feedback forms are what teachers use to assess students that they are currently teaching under a private class. A private lesson is something that caters more on a particular students growth at his or her own pace, rather than one that is dictated in a regular class. The teacher can use this form to keep track of the student's progress. This is to see how far  he or she is going along with the private lessons and to see if there are any improvements that have been made.
Lesson Plan Feedback Form. This form allows the students to evaluate whether or not the teacher's lesson plan is something that is best suited for them. A lesson plan is based on the teacher's preference on how he or she should teach the student on a particular subject. Basically it is a guide that a teacher uses in helping the class learn. With this form, the students are able to show if the lesson plan is something that is best suited to their level, or if the teacher should make changes to the lesson plan. With this, the students can be given a better lesson plan that caters to their needs and to help them further develop their academic skills.
Lesson Observation Feedback Form. This form is mostly used by observes to assess the lessons being handed out by teachers in training. With this type of form, the observer is able to make proper judgement on how the teacher trainee is able to handle the class. What this form assesses are things such as the trainee's ability to keep proper composure, the ability to handle the students, how the lesson is being taught and more. This results of this particular form will show the trainee what he or she needs to work on before that person can become a professional teacher. Or this form can show that the person's teaching skills have gone beyond expectations and is ready to start a full teaching career.
Lesson Observation Feedback Form
Lesson Study Feedback Form
Lesson Feedback Form Example
Student Teacher Observation Feedback Form
Student Lesson Feedback Form
How to Provide Effective Feedback in the Classroom
Teachers have to give out feedback to their students in any way possible. This is to ensure that they are able to reach the goals of the lesson that will give them the knowledge and skills needed for a better future. Since there are different ways to provide feedback, one must know that there are different variables that have to be considered. This is what impacts the effectiveness of the feedback. So here is a list of these variables.
Amount:
Feedback should be able to correct any major problems or any misconceptions that a student may have.
The students should not be overwhelmed with any feedback that they are given. Only prioritize information that the student should be focusing on.
Take your time and gauge each individual student to allow you to figure out the amount of feedback that they should be given. Consider that each student is different and that not all of them are undergoing the same lesson plan to help you determine the kind of feedback that each of them should be given individually.
Teachers and instructors must know that a student must know that it is unrealistic that a student is able to master a subject 100%. Gather all the information on the student and see how far that he or she has gone with your instruction and teaching.
Never forget to point out the student's strengths and weaknesses.
Timing:
Once you have evaluated the performance of the student, make sure that you hand back the results to a student while he or she still has ample time to reach the goal being aimed for.
It is always best to do this while the student is still engaged in the subject matter. This way, the students memory will still be fresh and the feedback will be more meaningful and relevant for the student.
If you are going to do it after the student has engaged in the lesson, such as after tests or presentations, then be sure to give the feedback as soon as possible. It won't help if you do it a couple of weeks later as there will be no point and that student would have already forgotten important parts of the lesson.
Audience:
You can provide feedback to students in either groups, individually, or event the entire class. It all depends on the kind of activity you give them or how you would like to assess each of them.
It is important to provide these students with individual feedback based on their performance and ability to learn. Individual student evaluation will show these students that you care about their progress and that you are keeping a close eye on them. This can also make the student feel valued and might just motivate that student to do better during future lessons.
If you are going to provide feedback for groups or the entire class, then only do so when the majority are having issues with the lesson being taught. So if most of them have misconceptions about a particular part of the lesson or if there are parts that nearly all of them are having problems with, then you may provide them with feedback and show them what they should do to improve.
Remember these variables to help your provide the feedback that your students need in order for them to learn in a way that can help them meet their goals as well as the ones you set out of them. If you would like to know feedback forms in Word more about the forms that can help you provide feedback on your lessons, then you can view our available lesson to help you get the information you need.