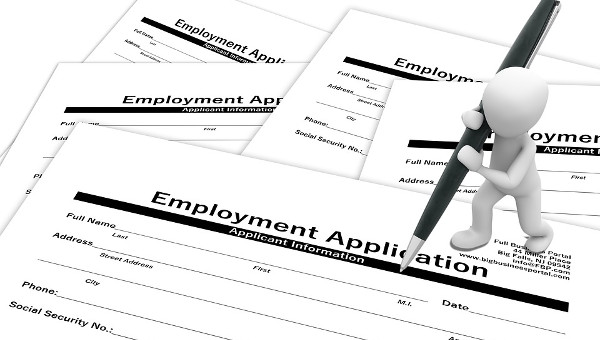 A job is what one acquires to ensure that he or she is entitled a position within a company wherein that person is compensated for services rendered. And depending on the type of position one acquires, the higher it is, then the better the payment.
However, before a person can acquire any type of position for a company, it is required that one applies for it first. Employers have to make sure that they are getting the right type of person for the spots they have available to ensure that maintain the standards of productivity and performance within their company. So if you intend to apply for any position, you must be certain that you know how to properly fill out and complete an application form.
Faculty Job Application Form
Employment Job Application Form
Printable Job Application Form
Blank Job Application Form
Free Job Application Form
Sample Job Application Form
What Is a Job Application Form?
As its name suggests, a job application form is what one uses in the event that the person wishes to acquire a job within any company or organization. Once an applicant submits these to the employer, the information contained within them are then heavily assessed by the employers.
This is so they can do a proper background check on the applicant and see whether that person has any problems that could bring down the image of the company. And it is also important because it helps see whether that person has met the qualifications the position requires.
How to Write a Job Application Letter
If you are going to apply for any job, then you are going to have to learn how to write a proper application letter. So make sure that you follow these steps:
Provide your contact information at the top of the letter
Address the letter with a name or title
Show your interest in the company within the first paragraph. Provide an explanation on how you found the position and how you will benefit your employer.
Place in information about yourself on the second paragraph such as your educational background and previous work experiences
Conclude with a summary as to why you should be picked
Place a sentence inviting the employer to contact you
Sign off appropriately and provide your name and signature
So in the event that you would like to apply for a job, such as using pharmacy job application forms to help you acquire a position in a pharmaceutical company, then be sure to follow the steps above to create a proper application letter.
Job Application Form in DOC
Vacancy Job Application Form
Development Job Application Form Example
Standard Job Application Form
Job Application Form Sample
The Different Types and Purposes of Job Application Forms
As there are many different types of jobs available, one must know that each of them have their own specific application forms. Employers are only looking for those people who are qualified to the position they offer, so it is best that one knows what information to place in. So here are a few examples job application forms:
Vacancy Job Application Forms are the kind of forms that are utilized by certain positions that a company needs to be filled in. In the event that a company has released an employee due to various reasons, or if they lack manpower for a certain department, they require that these positions be filled in. So candidates can use these forms to provide information qualified for the position.
Faculty Job Application Forms are used by applicants who wish to apply as a part of the teaching faculty within any campus. The important pieces of information to provide in these forms are the educational experience and any work experience related to the teaching profession.
Temporary Job Application Forms are basically for those that wish to apply as a temporary employee for a company. There are certain situations wherein a company opens a temporary position because of reasons such as conducting a business project wherein they only need a certain profession for a limited period of time. So make sure you understand the details of the temporary position before using these forms to provide the information necessary for acquiring the job.