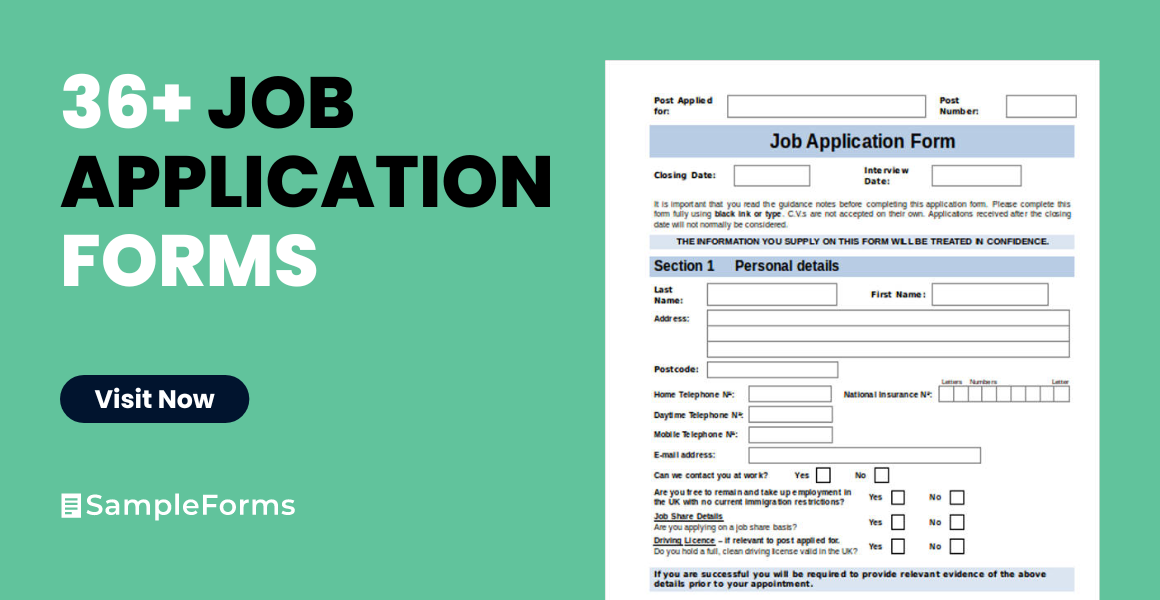 There are tons of companies and organizations that need to hire people for their own specific reasons. This means there are many different kinds of job openings available for just about anyone to take up. Every single day, there are people lining up in different establishments so they can try their hand at acquiring a job that they either want or need.
When a person is trying to apply for a job, that usually means he or she is trying to get the profession he or she wants. Either that or that person just wants the salary in that particular job to live out the life he or she wants. There are many different jobs with many different types of requirements. And these companies have to make sure that applicants have at least the minimum qualifications in order for them to be even considered for hire. The more requirements needed for a certain profession, then most probably the higher the remuneration. So if a person wants to apply for that position, then that person has to make sure that he or she has all the necessary experience, education, and skills in order for them to get hired.
However, these people don't just walk up to an office and expect to apply just like that. They have to make sure that they input all the information that's required from them so that they're noticed as official applicants. And they need to input all this information in the right kind of documentation.
So what can help them out with that? The one thing that can is the use of the proper Job Application Forms.
Employment Job Application Forms
Sample Employment Application Form
Internal Job Application Form Template
Pharmacy Job Application Forms
Pharmacy Positions Application Form
Pharmacy Services Employment Application Form
Pharmacy Technician Employment Application Form
Target Job Application Forms
Printable Target Application Form
Target Store Recruitment Application Form
How to Write and Fill Out a Job Application Form
Job Application Forms are easy to fill out. Whenever you apply for a job, you have to make sure that you give out the required personal information. So that means your name, age, address, contact number, email address, and date of birth. Once that's all done, forms like this usually make you specify any former jobs you may have had that you need to write down. So this includes your most recent job and all other previous work experiences, if any. You also have to put in your educational background; this makes it easier for them to assess the kind of knowledge you possess. Then these are usually followed by questions that address when you can start working and the number of hours of service you can provide. If these forms are sent via email, then it's basically the same thing – you just have to make sure that you send it back via the correct address and make sure that you're using your main email account. So make sure to fill all of these up in the event that you're applying for a job.
The Different Types and Purposes of Job Application Forms
There are lots of different types of these particular kind of forms, such as Employment Application Forms, because there are many people out there willing to apply for a job. Whether it's because they want it or need it, if they don't use the properly formatted forms, then they could possibly miss out on that chance. So here are some examples of these types of forms:
For Pharmacy Job Applications
Pharmacy Job Application Forms are the kind of forms that are used by just about every kind of person for whenever they want to apply as a pharmacist. The point of a pharmacist is to make sure that they give their customers the medicine they need so that they're able to treat themselves. A pharmacist requires an extensive knowledge of all the different kinds of drugs and medicines so that they know just what these people need and can give it to them accordingly. So if an individual who wants to apply as a pharmacist has all the necessary healthcare education that they need in order to practice as one, then it's best that they use these forms so they can actually start their way into the life of a professional pharmacist.
Restaurant Job Application Form Templates
Restaurant Employment Application Form
Restaurant Employment Application Form Example
Free Restaurant Employment Application Form
Navy Job Application Forms
Old Navy Form
Navy Federal Form
Temporary Work Application Forms
Temporary Work Permit Application Form
Temporary Work Application Form Sample
Temporary Work Permit Application Form
Job Work Application Forms
Work Experience Application Form
Sample Employment Application Form
Employment Application Form Example
Work Permit Application Forms
Standard Work Permit Application Form
Work Permit Request Form
Example of Work Permit Application Form
Job Experience Application Form
School Work Experience Application Form
Work Experience Application Form Example
For Restaurant Job Applications
Restaurant Job Application Forms are specifically used by those who wish to be employed in any type of establishment that serves food to customers. The point of a restaurant is to make good food and bring an atmosphere that customers can enjoy whenever they dine. And those who think that they're able to deliver high quality service in this particular kind of profession may use these forms so that these people will get an experience that can only be acquired in great restaurants. Owners of these establishments will have to take a look at these forms and see if these people are indeed qualified for the position. The higher the ranking of the restaurant, the more skills and experience the person will need to have in order to be a chef in their kitchen, or even as a waiter or manager.
For Temporary Work Application
Temporary Employment Application Forms are generally used whenever someone wishes to apply as an employee to any kind of business that's willing to hire his or her services, but only for a short duration. There will be times when a business encounters certain situations wherein they'll need the expertise of a particular professional. However, these businesses know that this situation doesn't happen often, so instead of hiring these people as full-time employees, they only hire them for a period until they no longer require them. So to those who want or need to take this opportunity, then they may use these forms to apply as a temporary employee. If hired, they'll get all the benefits of a regular employee, such as being able to access certain facilities in the company that are only for employee use, until the end of their contract.
For Employment Pass Application
Employment Pass Application Forms are used by just about every company whenever they need to issue passes for their employees. There are those business that don't allow just anyone to enter whenever they want, because they know their establishment contains information that certain people might try to obtain and  use for their own purposes. So they make sure security is tight by only allowing people with passes, such as their employees, to freely enter and exit the building. As long as these people have these passes, then they should have no problem. This is why they let anyone involved with the establishment sign up on these kinds of Application Forms, so that they can be issued passes to prove that they are indeed employees and have every right to enter the premises of the establishment.
Employment Pass Application Forms
Training Employment Pass Application Form
Employment Temporary Pass Application Form
Work Pass Application Form Template
Job Application Forms in DOC
Sample Application Form for Job
Confidential Job Vacancy Application Form
Internal Application Form
New Employment Application Form
Free Job Application Forms
Public Service Job Application Form
Sports Center Application Form Template
School Employment Application Form
Confidential Application Form
Teacher Job Application Form Templates
Temporary Teacher Employment Application Form
Sample Teacher Application Form
Job Application Form Sample
For Sports Center Application
Sports Center Employment Application Forms are used by those who wish to work at any kind of sports center. The point of a sports center is to conduct activities that require a person to participate in a wide variety of sports. This is to make sure that they're physically capable of doing so while at the same time developing their skills and making sure that they get better as their training goes on within the facility. Those people who think they have the skills to actually work in that kind of environment and have the necessary skills to be able to help out these people may use these forms. This lets them apply as one of the trainers of these facilities. If not for a trainer, then to at least oversee each and every person so that they're able to take care of all of them and watch their progress.
For School Application
School Employment Application Forms are used by any person who aspires to work in any kind of education institution, otherwise known as schools. The point of a school is to develop young minds so that they're well prepared to face the outside world and to make sure that they succeed the moment they're finished with their education. Schools are always looking for teachers to hire, and being a teacher is not easy. These people need to have the necessary experience of being able to handle people, and they need to have an education that allows them to teach others. You wouldn't want someone to teach a subject that even they don't know about, right? This is why these forms exist.
The Importance of These Application Forms
People who are applying for a job would always want these companies to know what it is they're capable of. And that's exactly why these Job Application Forms exist. With these forms, just about any person can apply for any job that they please. All they have to do is fill it up with information that they think can get them hired. However, they also have to make sure that whatever they fill in is accurate and true, otherwise there might be problems that could seriously affect the person's consideration for being hired.
These don't just help out the applicants, but the businesses that hired them as well. These forms allow them to properly assess what it is these people have and all the qualities that they possess. If they like what they see, then they can let these people move on to the next step of the job qualification process. If they see that these people don't even meet the minimum requirements, then they may formally tell them that they're not able to apply for a job.
So in the event that you want to try for a job, feel free to download the many Application Forms we have available here.