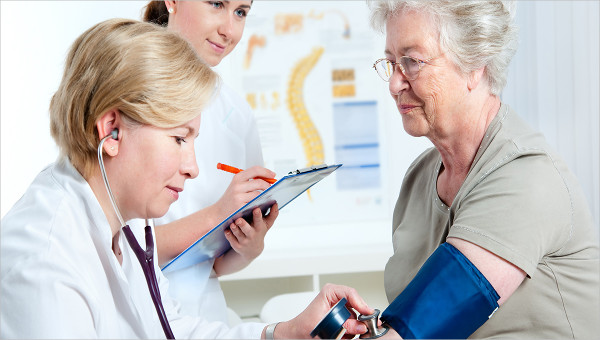 A health assessment form can be classified as a type of medical examination form where the purpose of the form is to submit the person of interest to a series of examinations so as to better understand the current health status of the person. It is a type of risk assessment form where the health of the subject may directly affect their productivity in whatever organization they are in.
Another comparable type of form to a health assessment form would be an interview assessment form where the purpose of the forms is to simply determine the value of a certain individual by submitting the said individual to a series of test and examinations.
How to Fill Out a Health Assessment Form
Filling out a health assessment form typically involves a type of medical examination so as to gauge the person's medical status and determine whether they are fit enough to continue their daily task. However, there are certain required methods of filling out a health assessment form:
Before you begin writing on an actual health assessment form it is sometimes beneficial to begin writing on a Health Assessment Form Sample or also known as a health assessment form example so as to avoid any mistakes or erasures that may occur. (Note: if you're doing this, remember to transfer the information to the actual health assessment form in order to formally complete the health assessment)
Begin by identifying the subject of the health assessment, including details such as their department and the officer in charge.
Indicate any previous and current health issues.
Have the subject answer each question truthfully as you check the items corresponding to the subject's answers.
Have you and the subject finalize the health assessment by signing the said assessment.
What Are the Benefits of a Health Assessment Form?
An assessment form can provide an organization with a number of benefits such as:
There are several free health assessment form templates available. This makes it easier to conduct health assessments.
They can be used to keep track of employee's health conditions in order to avoid them underperforming or overworking themselves which will lead to some forms of damage whether physically or mentally. (Note: in the case of psychological problems, a Mental Health Assessment Form will be required so as to gauge the level of psychological trauma the subject has experienced)
A health assessment is often times used by organizations to gauge employee performance and determine necessary changes to an employee work habits.
Why is a Health Assessment Important?
A health assessment can be considered important simply because it is a type of employee insurance policy where the employee will be submitted to a series of test and examinations dedicated to determining the health status of the employee. This helps determine whether the employee is still fit to continue working, or is required to take medical leave so as to avoid any further damage. It is a means of ensuring that the employee will still be able to perform their duties through the use of sample health assessment forms.
People take the health of others rather seriously and will at often times begin having their own personal version of an assessment especially, when it comes to how a nurse will treat the patients. In this case, a Nursing Assessment Form Sample would be used by an interviewer to determine the quality of healthcare service the nurse is providing.
Tips for Writing a Health Assessment Form
Here are some tips on how to write a health assessment form:
Use a free health assessment form whenever you need to save time.
Always focus the question on the person's health.
Avoid having the subject personally answer the assessment form.