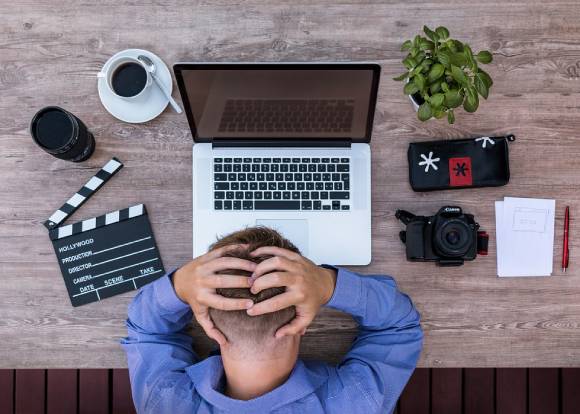 One day, you will find yourself thinking of finally leaving your current job and start something new with another opportunity. There comes a time when you will have to inform your employers about your departure. But how will you formally do that? That is when the resignation letters come in handy. Professional resignation letters will serve as an official document that gives notice to your company about you leaving your job. This formal letter will help you wrap up your business with your current employers.
What Is a Resignation Letter?
A resignation letter is an official paper that gives notice about your departure in your current company. This letter will be delivered to your company heads to provide them information about your resignation. Your resignation letters contain the reasons and the date when you will resign to your current job. Leaving an official notice to your company in advance will give your employers time to find a replacement for your position.
FREE 10+ Professional Resignation Letters in MS Word | PDF
Write your professional resignation letters conveniently with these sample resignation letters. You can freely download these documents in PDF and DOC.
1. Resignation Letter Sample
2. Official Resignation Letter
3.  Job Resignation Letter Example
4. Professional Resignation Letter for Employees
5. Employment Resignation Letter
6. Sample Professional Resignation Letter
7. Letter of Resignation Example
8. Simple Professional Resignation Letter
9. Sample Professional Letter for Resignation
10. Blank Professional Resignation Letter
11. Letter for Job Resignation
Purpose of a Professional Resignation Letter
There may be other companies that allow employees to leave the company without any notice of resignation. However, some companies still require you to send one. Resignation letters are useful, one way or another. Here are a few purposes for writing a professional resignation letter.
1. Notifies your employers: Your official resignation letter serves as a notice for your departure from the company. It will help them with the replacement process, as well as the training for the new employee. That is why most companies give a notice period for resignation to keep things organized and avoid any overlapping activities.
2. Settle your company benefits: The last day of your stay in the office is also in your resignation letter. That also means the HR department should settle all the company benefits you're entitled to before you leave. These benefits could be your paycheck, compensations, and other benefits you might gain after resigning. Some companies have that separation compensation ready for their employees when the day for ending the person's employment comes.
3. Wraps up your remaining workload: When you leave your position in the company, you also have to wrap up all your remaining projects and works. This situation also matters when you are going to train the replacement of your job position. You must pass down all your responsibilities to the new employee carefully so that you won't have any struggles when you officially leave.
How to Write a Professional Resignation Letter
Writing a resignation letter to your employers will not only formally inform them, but will also leave you and the company in a professional relationship once you officially resign. This official document will help you settle things with your current employers. But you still need to follow a resignation etiquette when you write your resignation letters. To help you with your professional resignation letters, we have listed tips and steps to help write one effectively.
Step 1: Provide Your Reason to Resign
The purpose of your resignation letter is to inform your employers about your departure. Make sure you place your intentions or reasons for resigning. But bear in mind that you need to avoid negative notions about the company or anyone in the office. Limit your reasons not to offend your employers. Instead, place details like how grateful you are with the opportunities they gave and that you have enjoyed your stay in the company. Keep a positive attitude as you write your resignation letter.
Step 2: State Your Last Day of Employment
Include the last day you intend to report in the office in your letter. This way, your employers can prepare the process of finding a replacement for you. Your HR department would be able to make an official document of your last company benefits before you leave the company. Most companies allow a two-weeks notice for submitting your resignation letter. Those weeks are enough time to prepare all the things you need before you officially resign.
Step 3: Offer to Help Train your Replacement
Offering a hand to train or help find a replacement for your position would sound just for your employers. Aside from that view, it would also leave both you and your employers a positive relationship and closure. Keeping a positive relationship with your previous employers would help you in your future activities—either for job recommendations or other work-related activities.
Step 4: Use a Polite Tone
Just like any formal letter, you must maintain a polite tone as you write your resignation letter. Your message's tone would help you avoid any misunderstandings and conflicts with your employers. Keeping a respectful tone would make your message sound more grateful and heartfelt.
Step 5: Write Your Letters in a Clean Format
Formal documents are mostly in an organized format—the same goes for your resignation letters. Have them in a clean form so your recipient would understand and read it easily. You can use a sample resignation letter available online as your references. These documents already have the content you need for a resignation letter.
Step 6: Keep it Short and Simple
It is better to make your resignation letters short and precise. A one-page resignation letter is enough to inform your company heads about your departure. Make sure you place the correct address, message, dates, and names to avoid conflicts before printing or emailing. Proofread and revise the letter details if needed.