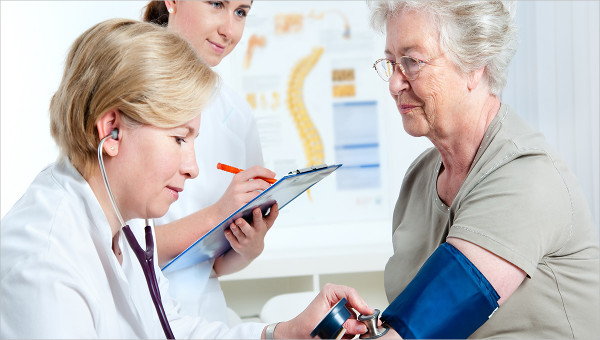 Throughout the history of health and medicine, a person's medical needs have been assessed in different ways. Before, a person's medical condition can stem from superstitions, from supernatural sources, cultural beliefs, or religious beliefs. Nowadays, a Health Assessment Form is used to accurately diagnose and appropriately treat a patient's condition.
Hospitals and medical centers present members of the general public with access to any medical service they are in need of. These medical services can range from a simple check-up to a complex medical procedure. There may be some who prefer not to go the doctor to see if they have any medical condition. These people would use a Self Assessment Form to evaluate their own health.
Health and Safety Risk Assessment Forms
Maternity Health and Safety Risk
Workplace Health and Safety Risk Assessment
Building Health and Safety Risk Assessment Form
Health and Safety Risk Assessment Form
Mental Health Assessment Forms
Mental Health Initial Assessment Form
Mental Health Diagnostic Assessment Form
Mental Health Crisis Assessment Form
Mental Health Assessment Claim Form
What Is a Health Assessment Form?
A health assessment form is a medical document that is used to record a patient's personal information, medical history, and a list of symptoms that they are currently experiencing. Free Health Assessment Forms are used as a reference for medical personnel and be customized to cater to the standards of the hospital.
The assessment forms aid the medical staff in keeping up with the numerous patient within the hospital and the ones that walk in for their medical needs. Health assessment forms can keep the hospital records organized which means there will be lesser chances of mixed or lost files.
What Can Doctors Use an Assessment For?
Doctors have the great and challenging of formulating a precise diagnosis and coming up with the appropriate method in treating the diagnosed condition. This assessment form provides background information which can help pinpoint the medical condition the patient has. If a health assessment form was not utilized by the doctor, a misdiagnosis might be made and the patient's well-being at risk.
With that, any kind of health assessment form is beneficial to use. For instance, if Health Risk Assessment Forms are being used, the content of the form can help one identify the health risks involved. Results from this form can help narrow down possible options for treatment.
Daily Health Assessment Forms
Daily Mental Health Assessment Form
Daily Oral Health Assessment Form
Employee Health Assessment Forms
Annual Employee Health Assessment Form
Employee Health Risk Assessment Form
University Employee Health Assessment Form
Employee Preliminary Health Assessment Form
The Use of Health Assessments in Different Branches in Medicine
The field of medicine has a long history filled with discoveries, experimentation, success, and curious cases. As the field adapts to the advancements of the modern technological age. Medical procedures in recent times have incorporated the use of robotic machines to aid in complex medical procedures.
Software programs are created and used to help make hospital processes more organized and systematic. Even the traditional medical paper works are now being worked into online forms. This means that one can find Health Assessment Forms in PDF  formats.
Despite the incorporation of advanced technology to the medical system, the goals and purposes of each service, medical form, and procedure remain the same. Even the use of a health assessment is the same, whether it presents itself in paper or through an online format.
The numerous branches of medicine benefit from the use of a health assessment form. Health assessment forms of any kind have details that are similar and tie them together but the differences they have come from the medical field they are being used for.
In the field of nursing, Nursing Assessment Forms are utilized by nurses to assess the different aspects of a patient's well-being. A nursing assessment form has items that ask about the patient's physical state, state of mental health, sociological state, and the patient's spiritual state. A patient undergoes this process for the attending nurse to be able to know and formulate the patient's current and future medical needs.
In the field of psychology and psychiatry, mental health assessment forms are being used. Mental health assessment forms are more directed towards a patient's mental and emotional well-being as well as possible contributing factors, signs, or symptoms.
This type of assessment form would collect the patient or client's personal background, previous therapy sessions, current medications, family medical and mental health history, cases of substance abuse, legal issues, and goals for the psychological or psychiatric treatment.
Family Health Assessment Forms
Family Health Needs Assessment Form
Family Health History Assessment Form
Family Health and Development Assessment Form
Family Health Assessment Questionnaire Form
Home Health Assessment Form Templates
Pediatric Home Health Assessment Form
Home Health Care Nursing Assessment Form
Home Health Social Work Assessment Form
Use of Health Assessment in the Workplace
Health assessment forms may be more associated with the medical field since it assesses the health of the individual. However, the use of health assessment forms in not only limited to the medical field. This kind of assessment form can be used in other settings such as the industrial or workplace setting.
One requirement that is asked from a new and incoming employee is to provide a medical certificate verifying that he or she is physically fit. A doctor does not freely give out a medical certificate unless the employee undergoes a check up and the doctor completes the Physical Assessment Forms.
Use of Health Assessment in the Academic Setting
The concept of health is shared by all individuals and is not confined to one aspect of a person's life. Medical forms such as health assessment forms follow the same idea. Besides the medical field and industrial setting, health assessment forms may be incorporated into the academic field.
In school, the faculty, students, and other personnel have their health checked in order to see if they are physically fit to carry on with their respective tasks and work. There are annual check-ups that students go through to make sure they are healthy and Health and Safety Risk Assessment Forms are completed to keep a record of all medical details.
Medicare Health Assessment Forms
Medicare Mental Health Assessment Form
Medicare Health Risk Assessment Form
Medicare Wellness Health Assessment Form
Nursing Health Assessment Forms
Nursing Health History Assessment Form
Nursing Care Health Assessment Form
Physical Health Assessment Forms
Physical Examination and Health Assessment Form
Military Physical Health Assessment Form
Patient Health Assessment Forms
Patient Health Quality Assessment Form
Patient Home Health Assessment Form
Staff Health Assessment Form Templates
Staff Health Risk Assessment Form
Child Care Staff Health Assessment Form
Mental Health Assessment Sample
Benefits of a Health Assessment Form
Any kind of assessment form such Work Assessment Forms and a Risk Assessment Form are advantageous to whoever uses it. The use of assessment forms to measure aspects of one's health presents a number of benefits to the medical staff and to the patient.
For medical staff, health assessment forms are structured documents that have all the sections and items for the necessary information to be written in. This can make the entire process of gathering the patient's information smoother and easier. For doctors, information gathered from an assessment form can help eliminate health conditions that patient might not have.
On the side of the patient, health assessment form can make them more aware of their own state of health and make them more conscious in maintaining good health. A patient's health assessment form can be used as a reference in tracing his or her family's medical history.
When a patient is able to outline his or her family medical history, they are able to see patterns in hereditary medical conditions. This can also initiate them to start practicing pre-cautionary measures since have hereditary conditions in the family can make one more biologically susceptible or pre-disposed in acquiring the same medical condition.