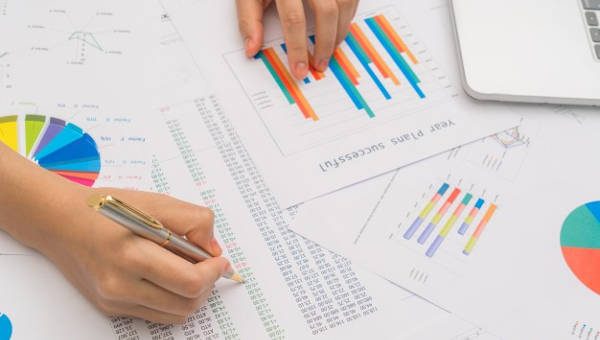 Handling finances can be challenging, especially for those who are not skilled in handling it. It requires a sense of responsibility since money is valuable and sometimes hard to come by. One way to keep track of one's finances is to check their documents such as an Income Statement.
A company can go through a rough patch if they cannot keep track of their financial performance. The finance or accounting department keeps things in order through the use of Statement Forms. If the statement form shows favorable results with the company's finances, then the company has one less thing to worry about.
Personal Financial Statements
Generic Personal Financial Statement
Fillable Personal Financial Statement
Verified Personal Financial Statement
Business Financial Statements
Financial Statement for Business Services
Small Business Financial Statement
What Is Financial Statement?
Financial statements are documents that help an individual or a company track down the state of their financial performance. From an individual's perspective, the type of financial statement that suits their situation is a Personal Financial Statement.
These financial statements are preferred by a number of businesses because the financial statement gives a very detailed account of the company's income statements, balance sheets, statements of retained earnings, and cash flows. These documents are usually handled by accountants, government agencies, and firms. Analysts depend on the documents to take note of the company's performance and help predict future financial issues.
How to Make a Financial Statement
There are three main parts in Financial Statement Forms that a company creates to track down their financial performance. These three main components are the Balance Sheet, Income Statement, and the Statement of Cash Flows. For the balance sheet, it shows the company's balance of its own assets and liabilities.
In the income statement, the company can see their gross profit, operating expenses, income from operations, and other income or expenses they have spent. With the statement of cash flows, financial analysts can see the company's net income, cash flow from operating activities, expenses from other company operations, and the cash flows both from investments made and from financing activities.
Sworn Financial Statement Form
Standard Financial Statement Form
Individual Financial Statement
Individual Debtor Financial
Confidential Financial Statement Form
Financial Statement Form for Student
Student Income Statement
International Student Financial Statement
Monthly Financial Statement Form
Financial Statement Form for College
Blank Personal Financial Statement
Who are the Users of Financial Statement?
There are a number of people that can be considered as users, or stakeholders of financial statements. These people are namely investors, employees, lenders, government agencies, suppliers, customers, and the public. Financial statements can help investors feel more secure with the investments, and can anticipate the performance of their future profits.
With employees, they rely on these statements to see if their employer is capable of offering secure employment and if possible pay rise will occur. For lenders, financial statements help them know if a company will repay them.
Government agencies are able to create beneficial industrial and financial policies when they use financial statements as a reference. Suppliers that companies are dependent on use these statements to know if they will be paid for their supplies and service.
Customers who get hold of a company's financial statement can forecast the chances of a company continuing to supply them with what they need. To the general public, taking a look at this form can let them find out how the company's financial performance can affect the economy, the local environment, and the community. They can assess whether their performance leaves a positive or negative impact.
Why are Financial Statements Important?
Since a lot of people rely on these statements, it is safe to say that they are important. Any statement form, whether they are Counseling Statement Forms, a Sworn Statement Form, or a Medical Statement Form, gives information that is necessary, helpful, and demanded by a number of professionals and ordinary people. The purpose of financial statements is to showcase financial information and the company's financial performance.
This statement form is important for the company since it can help them be consistent or excel financially. It can also aid in strengthening their relations with customers, investors, and suppliers. With its high importance, they are to be updated annually and securely kept.
Statement Form for International Applicant
Housing Benefit Financial Statement
Union Financial Statement
Financial Disclosure Statement
Campaign Financial Statement
Charitable Solicitation Financial Statement
How are Financial Statements Useful for a Business?
Businesses find financial statements to be useful because they can gain a lot of benefits from these. Financial statements comprise of three components. These three components are namely the Balance Sheet, Income Statement Forms, and a Cash Flow Statement.
With the combination of these three components, companies are able to track down a wide coverage of their company's financial performance. The financial statement form shows any interested individual that the company's financial performance involves any investment they have made, the expenses they have spent, assets and liabilities they have gained or lost, and the cost of their various operation activities.
What are the Objectives of the Financial Statement Form?
There are more objectives to name if a financial statement form is used in a wider scale and covers a lot of financial factors. Business Financial Statement Forms can cover more aspects in a company's financial performance compared to an individual's Personal Finance Statement Form since this form is limited to a person's expenses and savings.
The objective of Financial Statement Forms is to make people more aware of their business' profitability, the solvency of the business, the business' growth, its financial strength, forecasting a company's budget, improving the preparation process of a budget, and strengthening the communication between interested business partners and parties.
Financial Statement Request Form
Financial Statement of Support
Customer Financial Statement
Graduate Financial Statement
Family Financial Statement
Personal Financial Statement Form
Budgeted Financial Statement Form
Tips For Analyzing and Understanding Your Financial Statements
Being able to analyze and completely understand Statement of Information Forms, Employee Statement Form, Income Statement Forms, or any Statement Form would require an individual to ask for help from someone who has expertise in the respective field. Here are a few tips to help open your mind to financial analysis and understanding.
To get a detailed account of your finances, assemble a financial statement that comprises of a balance sheet, an income statement form, a cash flow statement form, a shareholders' equity, and retained earnings. If you wish for a more general account of your finances, you can stick with the first three components of the financial statement. It is important to take note of financial data found in all the forms and not ignore any detail.
The numbers found in your financial statements correspond to an aspect of your finances whether it be the income you earn per month, the expenses you've spent in the past week, or the cost of your different bills. It is best to have a full comprehension of what each of these numbers represent.
For someone who is new to the field of finance, the jargon or terms used may be confusing. Learn more about financial terms that are commonly used in financial statement forms.