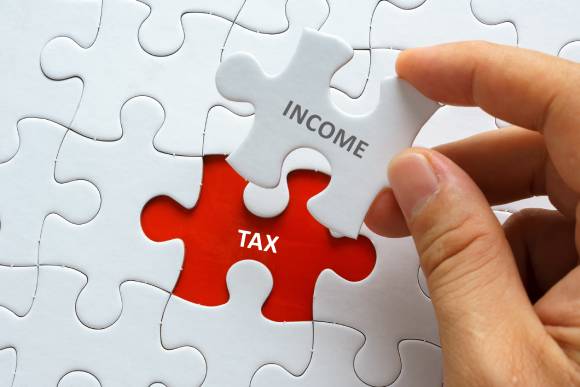 A car cannot function, as designed, without fuel, and neither could a ship sail without wind to push against its sails. Similarly, a state cannot run without funds to fuel its operations, nor it would come into being in the first place. These are called taxes. Taxes are, by definition, monetary charges that governments collect from their citizens to fund public expenditures. These are imposed collectively on individuals, businesses, and even on inanimate objects, as well.
Taxes, in the eyes of history, has been viewed unfavorably and synonymously associated with tyranny. This, of course, led to many revolts and became a catalyst for the birth of many nations. One of these events is the famous Boston Tea Party, where American colonists dumped crates of tea in Boston harbor on the night of December 16, 1773. This was done as a protest on high taxes imposed on tea, which colonists heavily consume on a daily basis. This event, along with many others, subsequently led to the American Revolution, and, the birth of the land of the free and the brave, the US of A.
Taxes come in many forms. One of which we can readily relate is the income tax. Income tax is a tax that average joes, like you and me, pay yearly to the government. Like other forms of taxes, income tax are also used to spend on public infrastructure and to pay your internal revenue agent for their exemplary services.
What Is an Income Tax Form?
An income tax form, or an income tax return, is a form used to file your income tax yearly. This form is where regular working individuals, like us, declare our yearly income. It is then used side-by-side with a tax schedule to determine the amount of taxes that we owe to uncle sam. Income tax forms are submitted along with our income statements to your nearest Internal Revenue Service office or State's tax collection office.
FREE 6+ Income Tax Forms in PDF | Excel
1. Resident Income Tax Form
2. Individual Income Tax Form
3. Resident Income Tax Return Form
4. Individual Income Tax Return Form
5. 2018 Individual Income Tax Form
6. Income Tax Form for Full-year Residents
7. Employee Income Tax Form
What Is Income Tax?
Income tax is a type of tax that ordinary workers and businesses pay to the government annually. These are imposed on our income—namely our salaries or profit—and vary accordingly to an individual's income. Income taxes are filed using an income tax form and are submitted on the 15th of April every year.
Income tax was unknown in America until the height of the American Civil War in 1861. It was during this time that Congress enacted the "Revenue Act of 1861," which introduced the taxation of personal income to fund the war effort. This act, however, was repealed ten years later, after the war. It was on July 2, 1909, during the passage of the 16th amendment of the constitution, that income tax formally introduced, again. This then led to the permanent imposition of such a federal tax until today.
Income tax, like other forms of taxes, these taxes are used to fund the government projects, maintenance of public works and edifices, and salaries for government employees, officials, and even the president. In simple terms, income tax is what leads your mom and dad pays every year from their pockets, thus making them busy with paperwork during the early months of spring.
How to File an Income Tax Form
Everyone, including your parents, your neighbor's parents, and even your friendly school bus driver, pay income tax. And these are filed during the early months of spring, the 15th of April, to be exact. If this is your first time to pay your taxes, this article will help you with such a task and prevent you from being a nervous wreck. So here are the steps on how to file your first income tax form.
Step 1. Gather all the Needed Documents
Before we begin the whole process of filling out and filing an income tax form, you must first gather all the needed documents first. These documents are your payroll slip, grocery receipts, utility bills, and invoices from your roofer. All these documents contain all the numbers that you'll need to file your income tax form. To make the succeeding steps easier, list those numbers in a piece paper by preparing an income statement. An income statement will serve as a summary and list of all your earnings and expenses this year.
Step 2. Grab an Income Tax Form
After listing all the numbers from your payroll slip, receipts, bills, and invoices, we can now proceed with the filing process. But before that, we must first get ourselves an income tax form—the easy way. All we need to do is choose and pick an income tax form from a list of samples in this article. Make sure to pick the one that applies to your state. Next, click the download button beside it after you've picked the form that catches your fancy.
Step 3. Print the Income Tax Form
Then, print the income tax form after downloading one from our list of samples. You can print the income tax form using your home printer, or, in an internet cafe that offers printing services to its customers. Print multiple copies of the form if necessary. This is so that you can have several back-ups in case you mistakenly wrote some information on the form.
Step 4. Fill Out the Income Tax Form
Next, Fill out the form after it's printed fresh and hot from the printer. This is where the real filing process begins. To start, fill out the spaces that ask for your personal information and government ID numbers. Then, complete the section which needs to be filled with numbers and amounts. Remember the income statement that you prepared beforehand? This is the part where it will be essentially useful. To complete the section, consult your income statement and use it as a cheat sheet. After that, sign the form on the space intended for it.
Step 5. Time to Pay your Taxes
Then, lastly, submit your income tax form to your nearest internal revenue office. It is also during this phase that you'll need to pay the income tax amount as well. Your income tax amount will be determined by your income and the amounts that you declared in the form. And, make sure to pay the exact and correct amount to avoid any problem.